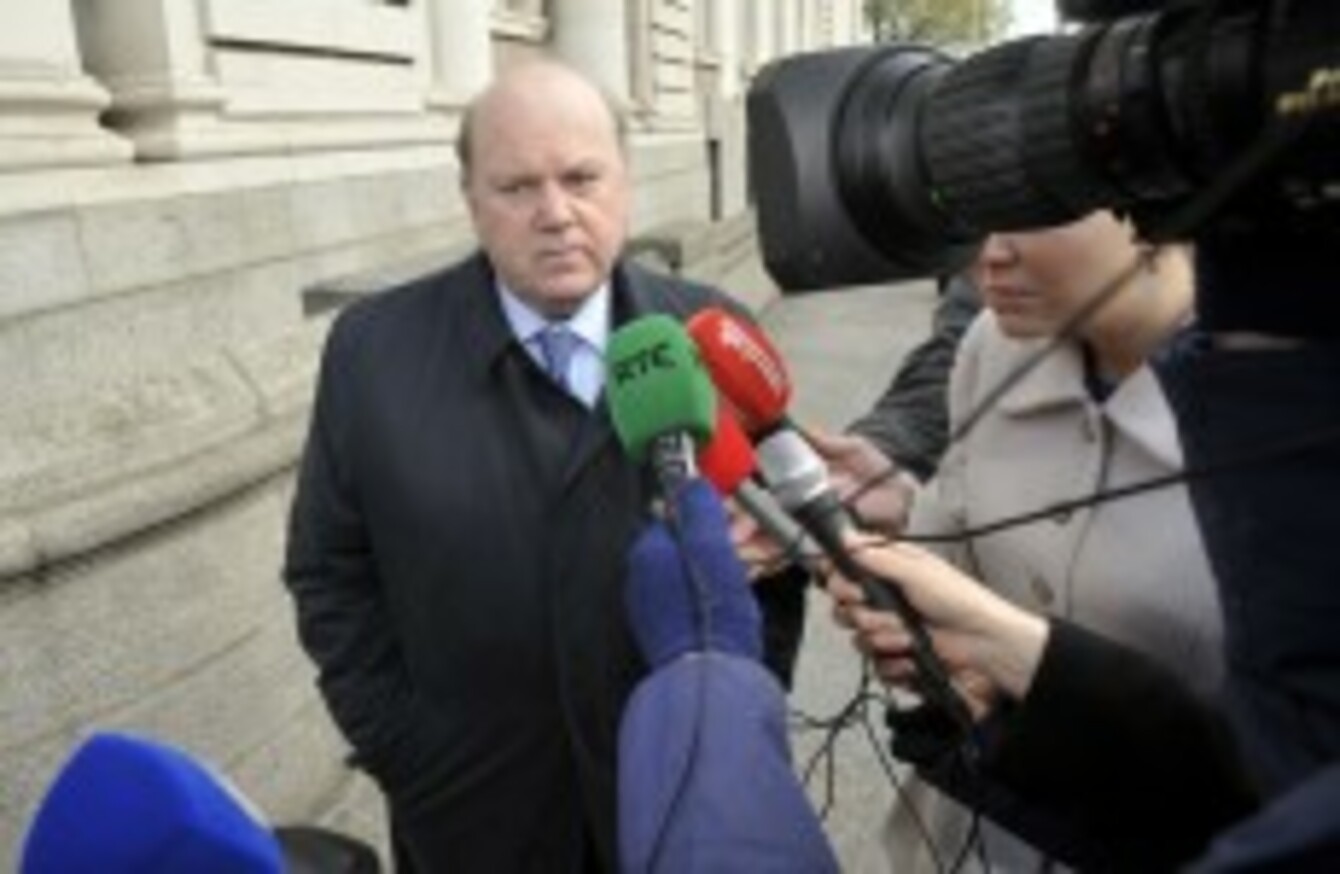 Michael Noonan speaks to the media before the Cabinet meeting this morning
Image: Sasko Lazarov/Photocall Ireland
Michael Noonan speaks to the media before the Cabinet meeting this morning
Image: Sasko Lazarov/Photocall Ireland
MICHAEL NOONAN HAS said Fianna Fáil's proposal to cut the price of petrol and diesel by 5 cent is an 'economic dreamland'.
The Minister for Finance said the proposal would take €150 million out of the economy and would mean the budget for the year would have to be dismantled.
"Fianna Fáil in government made an agreement in Europe that when there are spikes in the price of petrol that government would not react by making adjustments. Over cycle the price will adjust," said the Minister.
This is Fianna Fáil reverting to wishful thinking and economic dreamland. They think they can take €150 million out of the economy and have no effect.
Speaking before a Cabinet meeting this morning, Noonan said that people are "very hard pressed" and would be unlikely to be able to spend any money saved from a cut in petrol prices.
Noonan's comments seem to confirm earlier speculation that the government will reject the proposed legislation that will be put before the Dáil this evening.
Fianna Fáil's Motorist Emergency Relief Bill will be debated by the Dáil from 7.30pm. The draft legislation would effectively lead to the cost of fuel being reduced by 5 cent.
Earlier today Fianna Fail finance spokesperson Michael McGrath said that the loss to the Exchequer would be made up for by consumers using the money they saved on petrol to spend on other goods and services.