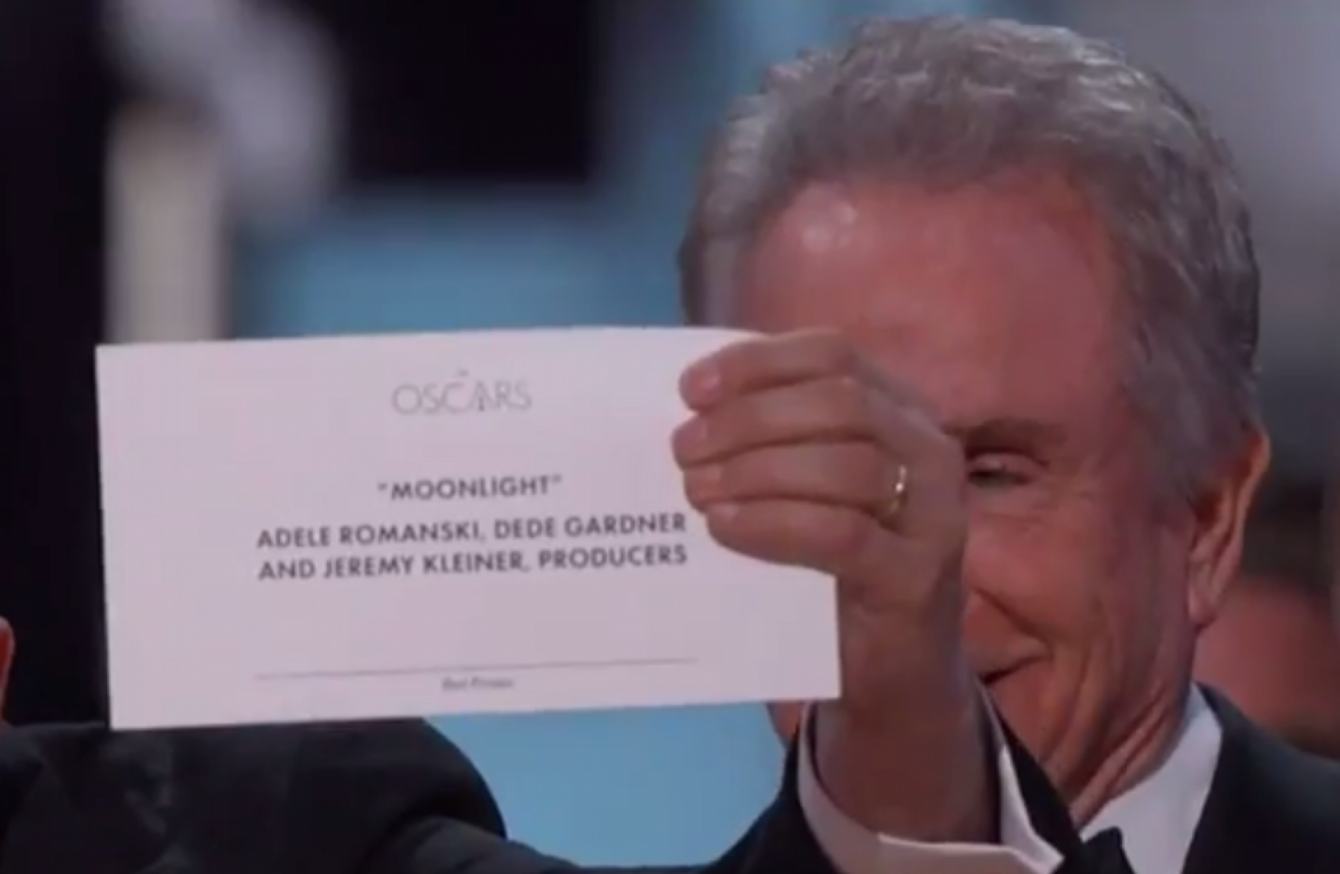 A SPOKESWOMAN FOR the PwC auditing firm says the company has hired protection for the two accountants responsible for the best-picture screw-up at the Oscars.
Carey Bodenheimer said the firm was providing security to Brian Cullinan and Martha Ruiz.
They are the accountants who were dismissed by the Academy earlier this week for mishandling the winners' envelopes at Sunday's awards.
Bodenheimer said PwC hired security for the two partners after their home addresses and photos of their family members were published in the media.
PwC has taken responsibility for the unprecedented error that led to La La Land mistakenly announced as the winner of best picture when Moonlight actually won.
The company said Cullinan and Ruiz made "a series of mistakes" and failed to follow established backstage protocols.
President email 
Separately, the president of the film academy has sent an email to members telling them they have much to be proud of after this year's Oscars ceremony, and reassuring them changes will be made to avoid a repeat of such problems.
In it, academy President Cheryl Boone Isaacs calls Sunday's show "one of the best — and certainly most dramatic and talked about — Oscar ceremonies of all time" giving a subtle nod to the best picture mix-up.
Isaacs goes on to give a set of bullet-pointed items she says the academy — a group of about 6,000 people from the film industry who vote for the Oscars — should be proud of.
They include the "impeccable and effortless hosting job by Jimmy Kimmel," the "electric opening number" from Justin Timberlake, and the tribute to Katherine Johnson, one of the real-life women who inspired "Hidden Figures".
She then addresses the end-of-show blunder and PwC.
"By now, thanks to the non-stop coverage the past few days, we all know that the wrong envelope and the problems that ensued were caused by the failure of PwC's accountants to follow established protocols and their delay in immediately remedying the situation," Isaacs said.
Rest assured changes will be implemented to ensure this never happens again.