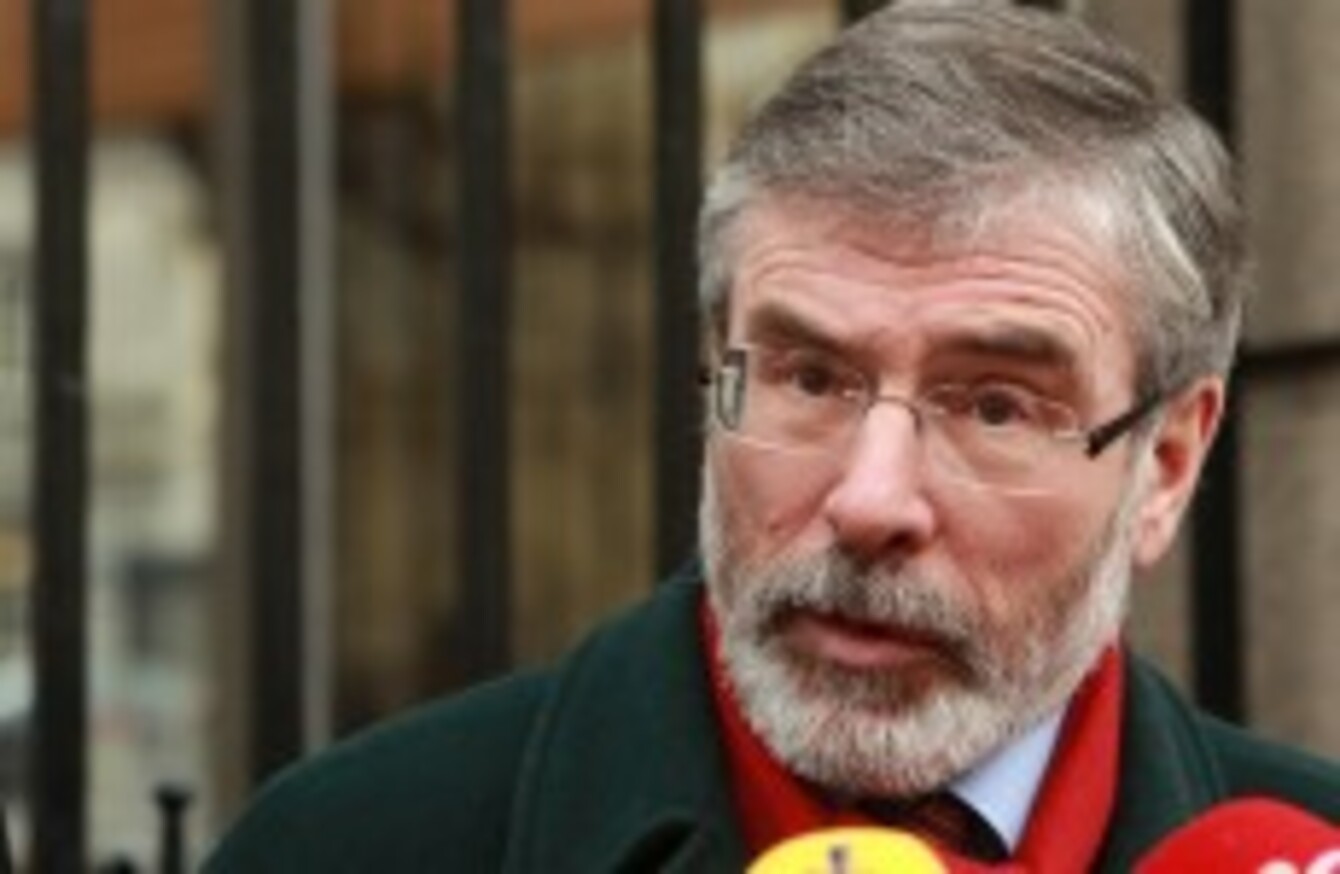 Image: Julien Behal/PA Wire
Image: Julien Behal/PA Wire
SINN FÉIN LEADER Gerry Adams has dismissed Fianna Fáil as 'impotent' and irrelevant, highlighting the recent rebellion by Éamon Ó Cuiv as a sign that the party is in 'complete disarray'.
Adams criticised the 'recent rash of bellicose statements' by Fianna Fáil leader Micheál Martin.
The move is the latest scrap between the two parties as they battle to be seen as the main opposition party.
Earlier in the week, Fianna Fáil leader Micheál Martin said he was opposed to the party ever going into coalition with Sinn Féin – a comment Gerry Adams described as 'presumptuous'.
Yesterday Martin challenged Adams to a head-to-head debate over the Fiscal Compact referendum and criticised the Sinn Féin president for his 'virtual absence' from the campaign so far. Adams hit back by saying he was happy to debate Martin – along with all the other party leaders.
"The recent rash of bellicose statements by Fianna Fáil leader Micheál Martin are a clear attempt to make his party relevant at a time when it is in complete dissary," Adams said at an event to mark the 31st anniversary of the death of hunger striker Bobby Sands.
We are daily witnessing outright defiance of Deputy Martin's leadership of Fianna Fail by now less a figure than a grandson of the party's founder.
Adams said that Micheál Martin's party was 'impotent in the Dáil its TDs can hardly object to the Fine Gael/Labour coalition implementing Fianna Fáil policies'.
For the Fianna fail leadership this referendum is all about the party. But for genuine republicans it is about the future of Ireland, our ability to control our own affairs and the building of a real republic where the interests of Irish citizens come first.