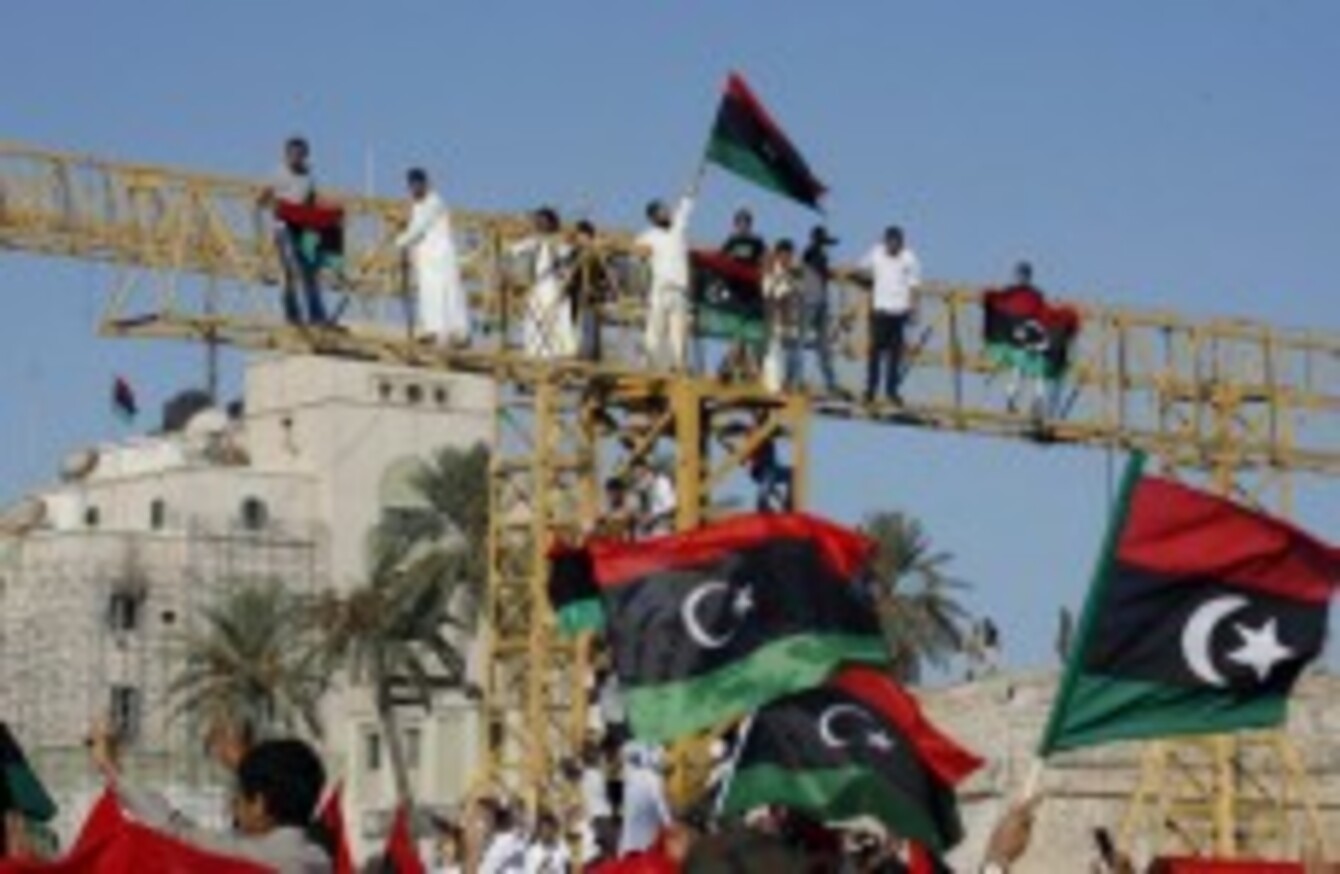 Image: AP Photo/Francois Mori/PA
Image: AP Photo/Francois Mori/PA
BRITAIN'S ROYAL Air Force is flying over 1.8 billion Libyan dinars in cash (€1.07 bn) to Libya after the United Nations eased its sanctions on Libyan assets.
The UN Security Council Sanctions Committee introduced the assets freeze along with an arms embargo, travel ban and a ban on Libyan aircraft flights after civil war broke out in the country in mid-February.
The sanctions were part of the UN's efforts to put pressure on Gaddafi. NATO began its aerial bombardment of Libya in support of a UN resolution calling for the protection of Libyan civilians which was passed after Gaddafi's forces began to crackdown on dissent.
The BBC reports that the cash was printed in the UK and is being transferred to banks and ATMs in Libya and will be used to pay public sector wages.
In a meeting of representatives from the African Union, UN, EU, NATO, League of Arab States, Gulf Cooperation Council and the Organisation of the Islamic Cooperation, it was decided that the UN would lead the international effort to assist Libya's recovery from the conflict.
Libya's National Transitional Council has rejected any plan to deploy UN peacekeeping troops or observers to Libya.
Meanwhile, rebel forces in Libya still claim to be closing in on Gaddafi's location. Yesterday, the rebels issued a Saturday deadline for the surrender of Gaddafi loyalists, which was later rubbished by Gaddafi regime spokesperson Moussa Ibrahim.
Rebels are claiming this evening that Gaddafi's son al-Saadi is negotiating his surrender.