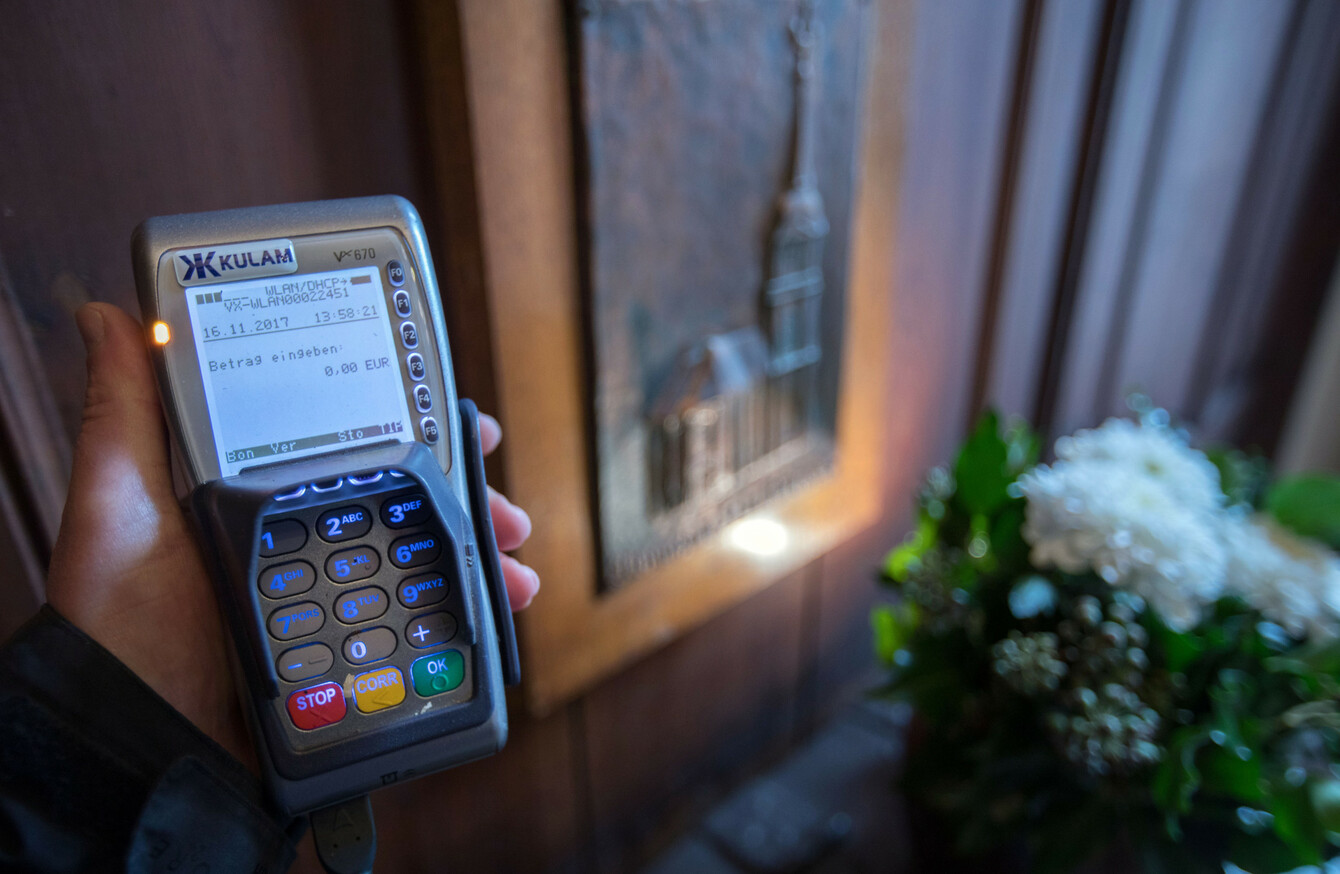 The Schelf Church in Schwerin, Germany also accepts card donations
Image: Jens Battner via PA Images
The Schelf Church in Schwerin, Germany also accepts card donations
Image: Jens Battner via PA Images
THE PASSING AROUND of collection baskets at Catholic mass usually leads to a collective digging through pockets and purses for loose change or small bills – but a Paris church is testing a high-tech alternative.
Starting today, worshippers at Saint-François de Molitor church in the city's 16th Arrondissement can use their debit or credit cards to donate using baskets equipped with contactless payment terminals.
"The premise is simple: An entire generation is using bills and coins less and less," the diocese of Paris said in a statement.
The five baskets keep their traditional woven design, but will accept digital donations of €2 to €10.
Weekly collections remain a key source of financing for Catholic churches in France, accounting for 23% of the more than €600 million donated in 2016.
In Paris, the average parishioner contributes nearly €100 a year.
The baskets aren't the first efforts to reach out to the tech-savvy faithful. Since October 2016, eight Paris churches have accepted weekly offerings via an app called La Quete, or The Collection.
Eight more in the capital will start using La Quete today, joining around 5,000 others that have signed up for the service.
"We increase a parish's resources because donations are two to five times higher than those in cash," said Stanislas Billot de Lochner, co-founder of Obole Digitale (Digital Offering) which created the app.
And there's no need to worry about fellow worshippers looking askance if users just pass the basket: slips of paper confirming their donation are available at the door.
"It allows us to remove any reluctance from a churchgoer who might think, I've made an offering but people are still looking at me funny and saying to themselves, 'he didn't give anything'," Billot de Lochner said.