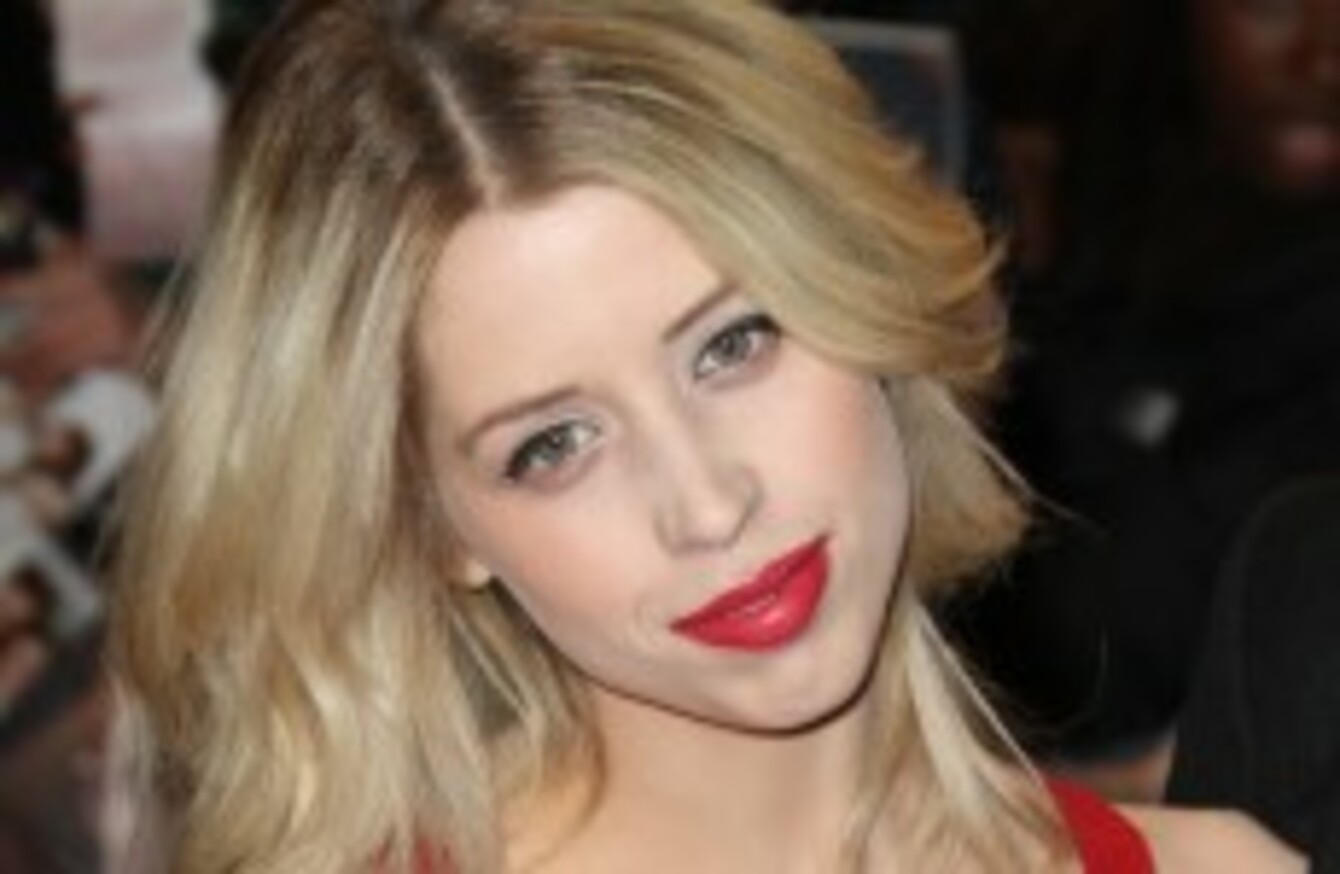 Image: Richard Goldschmidt via PA Images
Image: Richard Goldschmidt via PA Images
THE POST-MORTEM on Live Aid founder Bob Geldof's daughter Peaches will take place tomorrow.
The 25-year-old married mother of two was found dead at her home in Kent yesterday.
Geldof said his family was suffering "beyond pain" at the death of his second daughter with TV presenter Paula Yates, who died of a heroin overdose when Peaches was 11.
Police were called to Peaches Geldof's home but paramedics pronounced her dead at the scene. Her death is being treated as "unexplained and sudden" but non-suspicious.
Her body has been taken to a hospital in nearby Dartford, Kent Police said:
Arrangements are in hand for the post-mortem to be carried out tomorrow at the hospital
"After the results of the post-mortem have been received, the coroner will officially open an investigation and decide whether an inquest is necessary."
Twitter
In her last Twitter message on Sunday, Peaches posted a photograph of her as a toddler being held by her mother, with the words, "Me and my mum".
Her father Bob, who put together the huge Live Aid rock show in 1985 to raise money for the Ethiopian famine, said: "We are beyond pain.
"She was the wildest, funniest, cleverest, wittiest and the most bonkers of all of us.
How is this possible that we will not see her again? How is that bearable? We loved her and will cherish her forever.
Sympathies 
Pop stars, presenters and even presidents have voiced their shock at her death.
Irish President Michael D. Higgins, who began a state visit to Britain today, was due to meet Dublin native Bob Geldof during the trip. He said:
I extend my deepest sympathies to Bob Geldof and his family on the sudden and untimely death of his daughter Peaches
"This is such a difficult cross to bear for any family and all of our thoughts are with Peaches' family and friends at this time."
Peaches' children are the third generation to have lost their mother young. Bob Geldof's own mother died of a brain haemorrhage when he was seven.
Family
Peaches was the second of Bob Geldof and Paula Yates' three daughters. Geldof also adopted her half-sister, Tiger Lily. Yates's daughter with late INXS frontman Michael Hutchence.
Peaches had a media career writing for British newspapers and presenting celebrity-driven television shows.
She married her first husband, rock musician Max Drummey, in 2008 but they separated the following year.
Peaches wed her second husband Tom Cohen, a rock singer, two years ago. They had two sons, Astala and Phaedra.
Peaches' former publicist Ray Levine, told the BBC that she was "a very endearing, charming young lady".
"She didn't actually like being in the spotlight so she had to learn that because of who she was and the way that she lived her life it was something she would have to accept and deal with," he said.
And in the end she did that and she embraced it.