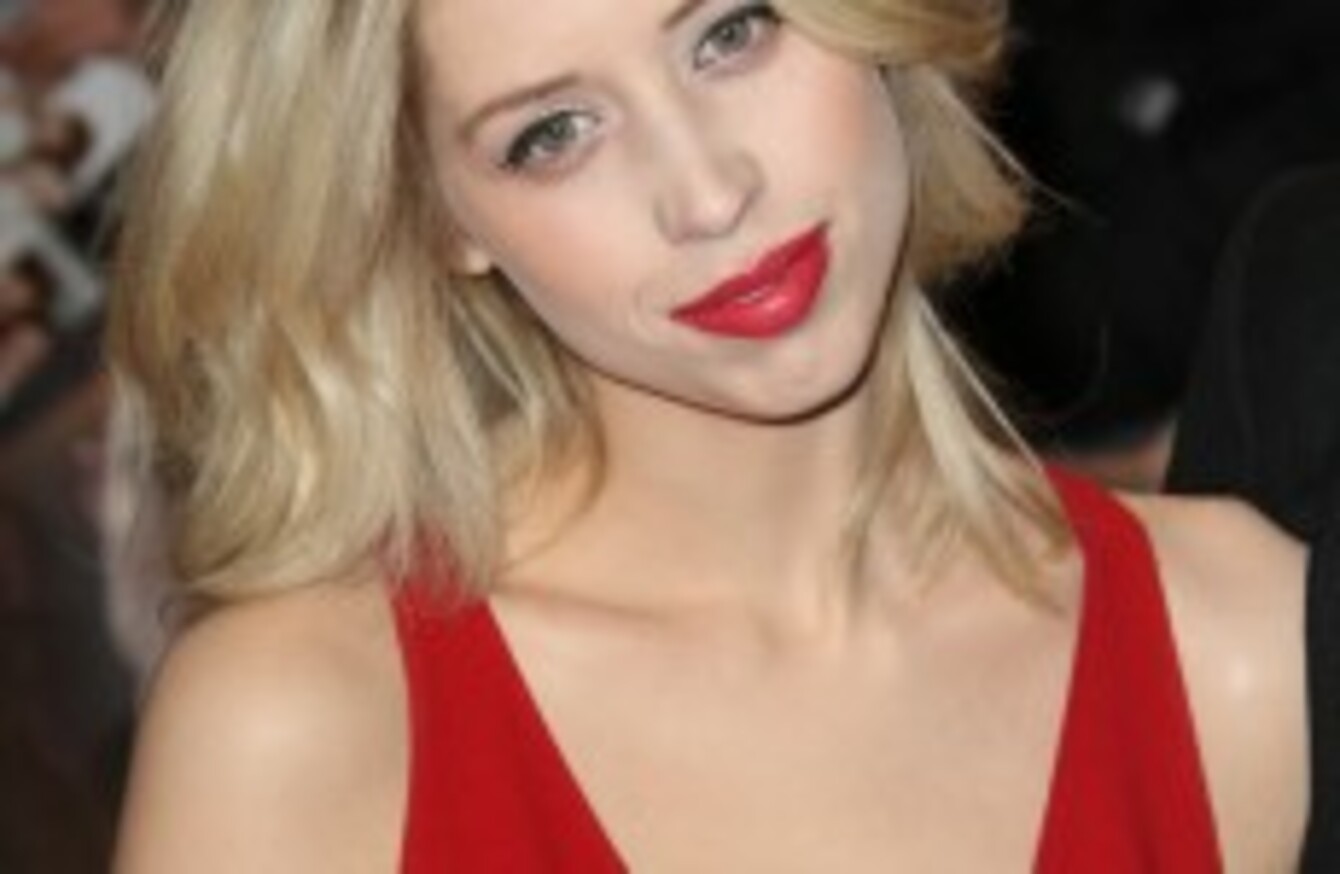 Image: Richard Goldschmidt
Image: Richard Goldschmidt
A POST-MORTEM will be carried out on the late Peaches Geldof today, two days after she died unexpectedly at home in Kent.
The married mother of two young sons, and daughter of Bob Geldof, was found dead at her home outside Wrotham, a village in Kent southeast of London, on Monday.
Beyond pain
Geldof said his family was suffering "beyond pain" at the death of his second daughter with TV presenter Paula Yates, who died of a heroin overdose when Peaches was 11.
Police were called to Peaches Geldof's home but paramedics pronounced her dead at the scene. Her death is being treated as "unexplained and sudden" but non-suspicious.
Her body has been taken to a hospital in nearby Dartford, where arrangements have been taking place for the post-mortem.
After the results of the post-mortem have been received, the coroner will officially open an investigation and decide whether an inquest is necessary, police explained.
Sisters
Peaches was the second of Bob Geldof and Paula Yates' three daughters. Geldof also adopted her half-sister, Tiger Lily – Yates's daughter with late INXS frontman Michael Hutchence.
Yesterday, Fifi paid tribute to her younger sister on Instagram:
Peaches had a media career writing for British newspapers and presenting celebrity-driven television shows.
She married her first husband, rock musician Max Drummey, in 2008 but they separated the following year.
Peaches wed her second husband Tom Cohen, a rock singer, two years ago. They had two sons, Astala and Phaedra.
Peaches' former publicist Ray Levine, told the BBC that she was "a very endearing, charming young lady".
She didn't actually like being in the spotlight so she had to learn that because of who she was and the way that she lived her life it was something she would have to accept and deal with. And in the end she did that and she embraced it.
Yesterday, President Michael D Higgins released a statement yesterday extending his "deepest sympathies" to Bob Geldof and his family on Peaches' sudden and untimely death.
- Additional reporting © AFP, 2014