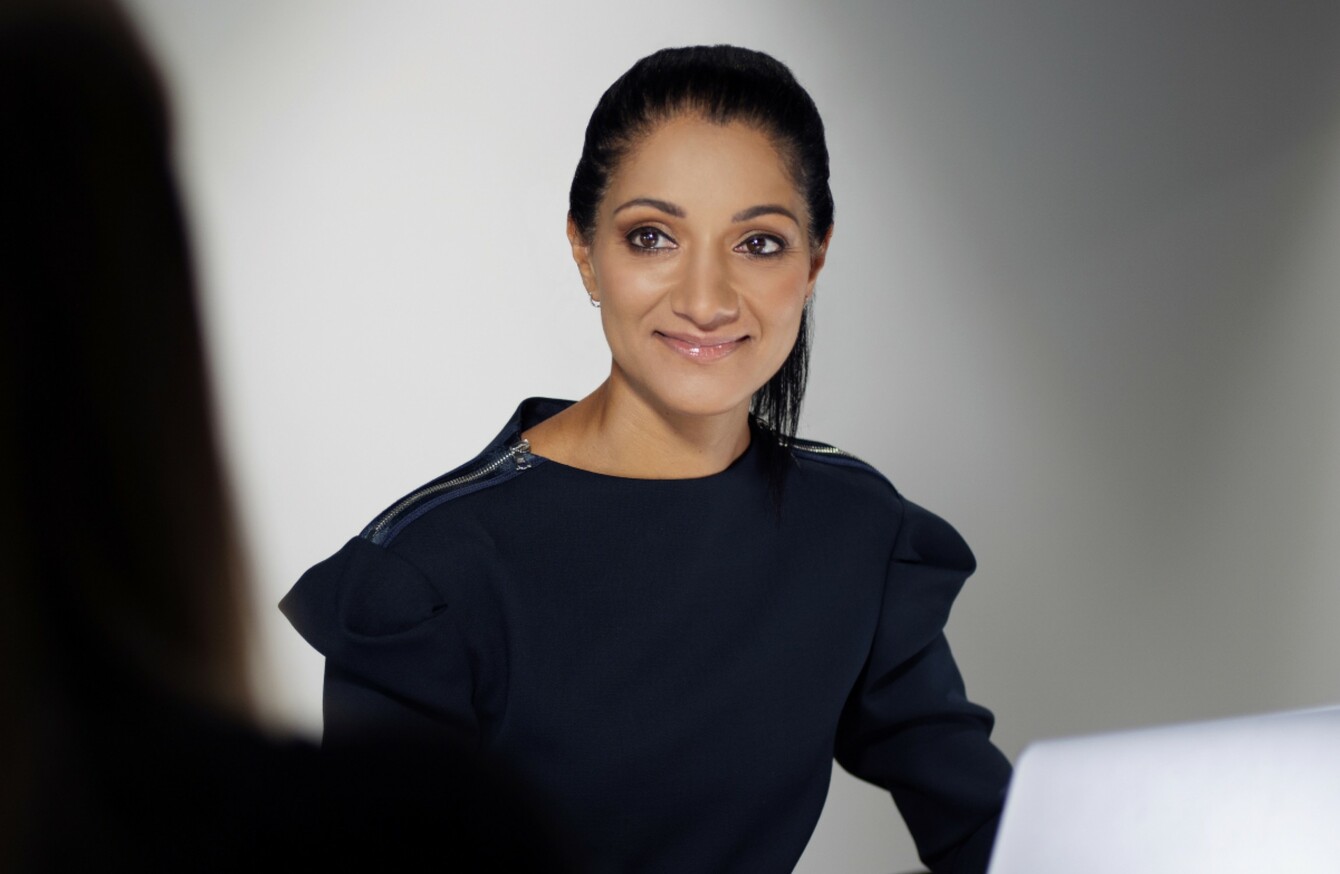 Image: Local Enterprise Office
Image: Local Enterprise Office
"WE'RE LEARNING EVERY hour on the hour. That's what running your own business is like."
In just six years, Pestle & Mortar co-founder Sonia Deasy has watched her beauty brand grow at an exponential rate. 
From one product and no employees in 2014, to watching her range sell out of Marks & Spencer one week after it went onto shelves in 2019, Deasy has made her mark in the beauty world in a relatively short space of time. 
So, how did she do it? As part of the Local Enterprise Offices' #MakingItHappen campaign for Local Enterprise Week, Deasy chatted us through some things she's learned along the way that could be helpful to anyone else with a business idea, or an existing business.
Don't be afraid to step outside your comfort zone
Having run a photography studio with her husband Padraic for 11 years prior to focusing solely on Pestle & Mortar, Deasy was no expert in the beauty business – but she believes this worked to her advantage. 
There weren't many Irish skincare companies five years ago – there still aren't.
"We didn't come from a skincare background but, in the end, what we didn't know didn't hurt us," she says. "We were courageous. If we knew how tough it could have been, we might not have had the courage to do it." 
Look for the product you wish you had
It was while she was attending a photography conference that Deasy noticed makeup artists using creams containing hyaluronic acid on models' skin, which led her to spot a gap in the market – and gave her the idea to create her brand. But where did the brand's name come from?
"The inspiration for our name came from the pestle and mortar tool that's used to ground herbs and spices," she says. "My parents are Indian, and my dad's brother is a medicine man in India today. My grandfather and great grandfather were medicine men too. My family has been involved in natural healing for more than 100 years, and that's where the inspiration for the brand came from; through science and nature."
With this ethos is mind, Deasy worked with laboratories in Asia, Germany and Ireland to create Pestle & Mortar's first product – Pure Hyaluronic Serum.
"We were one of the first companies selling hyaluronic acid serum," says Deasy. "I believe we were market leaders in the trend." 
Dream big 
Not long after this, Deasy and her husband decided to go after the US market. The first step in doing this? Getting a spot on QVC, an American home-shopping channel that reaches an estimated 96 million households. 
If you're selling a product like we are, there's no reason why it won't sell in another market, once you've organised the infrastructure.
"We knew that QVC gave instant access into millions of homes in the States," she shares. "Looking back now, we had the guts to do it. We met the QVC sales team and showed them our courage and our belief in the brand."
After securing a slot – making Pestle & Mortar the first Irish skincare company to appear on the channel – the orders came in thick and fast.
"We sold out in seven minutes – less than 1% of new brands do that. It was monumental but we didn't realise it, probably because we didn't come from this industry."
Learn about the help you can receive
After the brand's success on QVC, Deasy received a congratulatory letter from Jacqui McNabb, Head of Enterprise at Local Enterprise Office Kildare, asking her to meet for a chat. Deasy was aware of the Local Enterprise Office but, until then, wasn't sure about what support her company could receive. 
"I really don't like spending time filling out forms – I just don't have the time – and I thought that's what I would be doing, so I said 'no' to coming in, but Jacqui convinced me," she laughs.
And it's just as well that she did. Through Local Enterprise Office Kildare, the company received the Business Priming Grant, which allowed Pestle & Mortar to hire eight staff members. 
Since going on to win the National Enterprise Award last year, Pestle & Mortar has moved from being a client of the Local Enterprise Office to becoming one of Enterprise Ireland.
Always look for room for growth
With such a successful start, what's next for Pestle & Mortar? Well, the brand is continuing to expand around the globe, including to Russia, the United Arab Emirates and to China's online market. "Our focus for this year is new product development and expansion," says Deasy.
As for whether the brand will ever move from its 10,000 sq ft base in Naas, Co Kildare, where there are now 30 staff employed, Deasy says that's not on the cards. 
"I grew up in Newbridge, our business is in Naas, we've five kids here. We're true locals," she shares. "We never want to set up our business in Dublin. We've gotten so much local support. If people support you locally, they really support you and are loyal."
Have a business idea of your own? Local Enterprise Week, organised by the Local Enterprise Offices, is taking place from Monday March 2 to Friday March 6. Hundreds of events are being organised with the support of Enterprise Ireland and the local authorities – all designed to help you plan, start or grow your business in 2020. Find out what's happening near you here. #MakingItHappen
If you're inspired by Sonia Deasy's story and want to take steps to start or develop your business, these Local Enterprise Week events might be of interest to you:
Source: Local Enterprise Office/YouTube