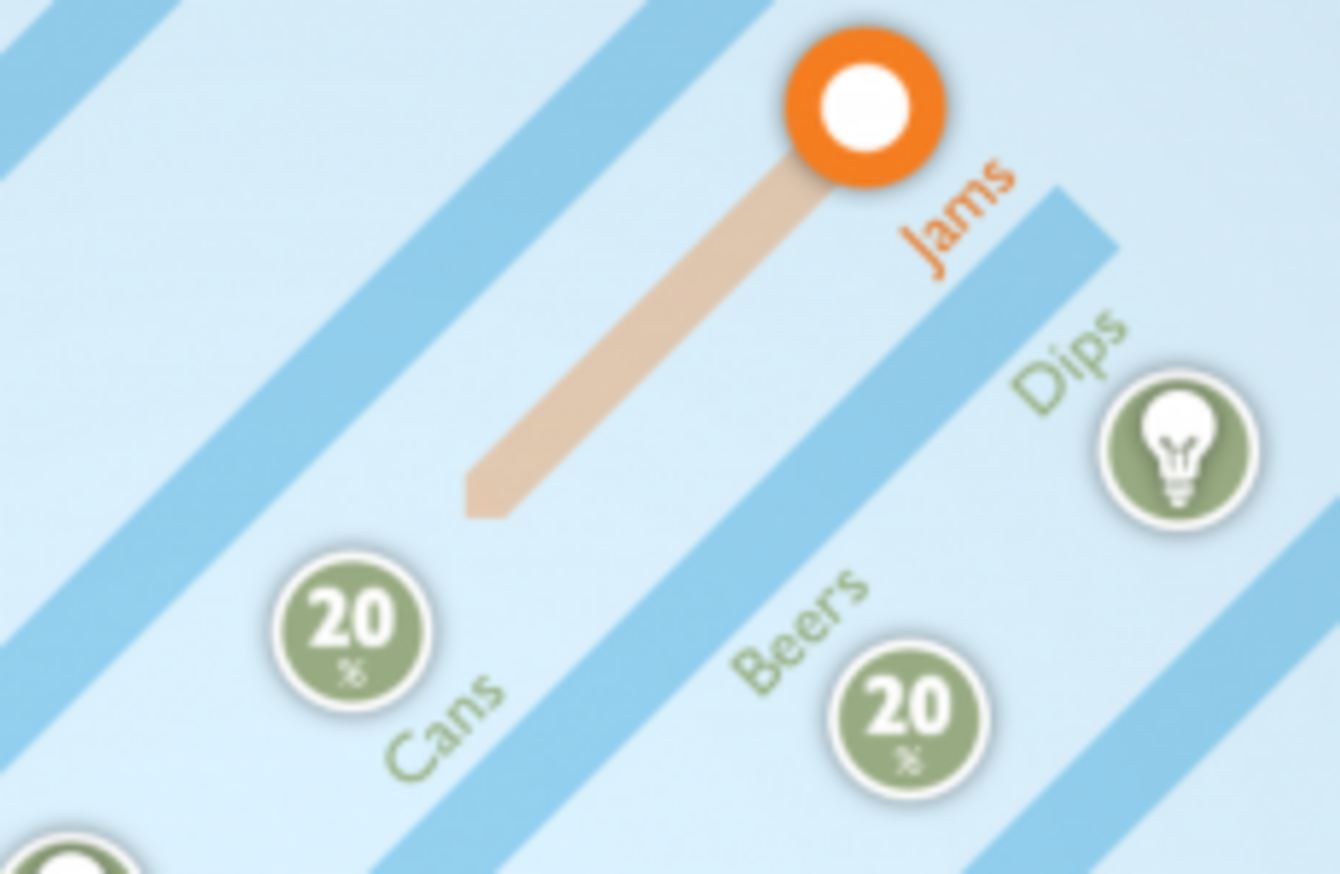 An example of how the app would work in-store.
Image: Philips.com
An example of how the app would work in-store.
Image: Philips.com
IF YOU KNOW the feeling of searching in vain for an item in a supermarket, such days could be at an end if Philips latest idea is rolled out.
The electronics company is piloting what it calls an "intelligent lighting system" which would help shoppers locate items based on their location in-store.
The electronics company, which is currently trialing the service, uses these lights to send special offers and information to shoppers via an app.
This app will tell you your location in-store as well as the location of items you're interested in and by telling the app what items you're looking for, the app plots a route for you to follow.
When you reach certain points in the store, special offers or suggestions can be displayed on your phone. So if you were looking for ingredients for dinner, shops could offer you discounts for wine or dessert ideas.
These offers would be displayed once you're in close proximity, and if you accept them, it will highlight their position on the app.
The system works by using lighting fixtures to form a network. Each one is identifiable and send information to a shopper's smartphone when they move into that position.
By integrating location services in lights, it means that no additional features or services need to be installed for this to work.