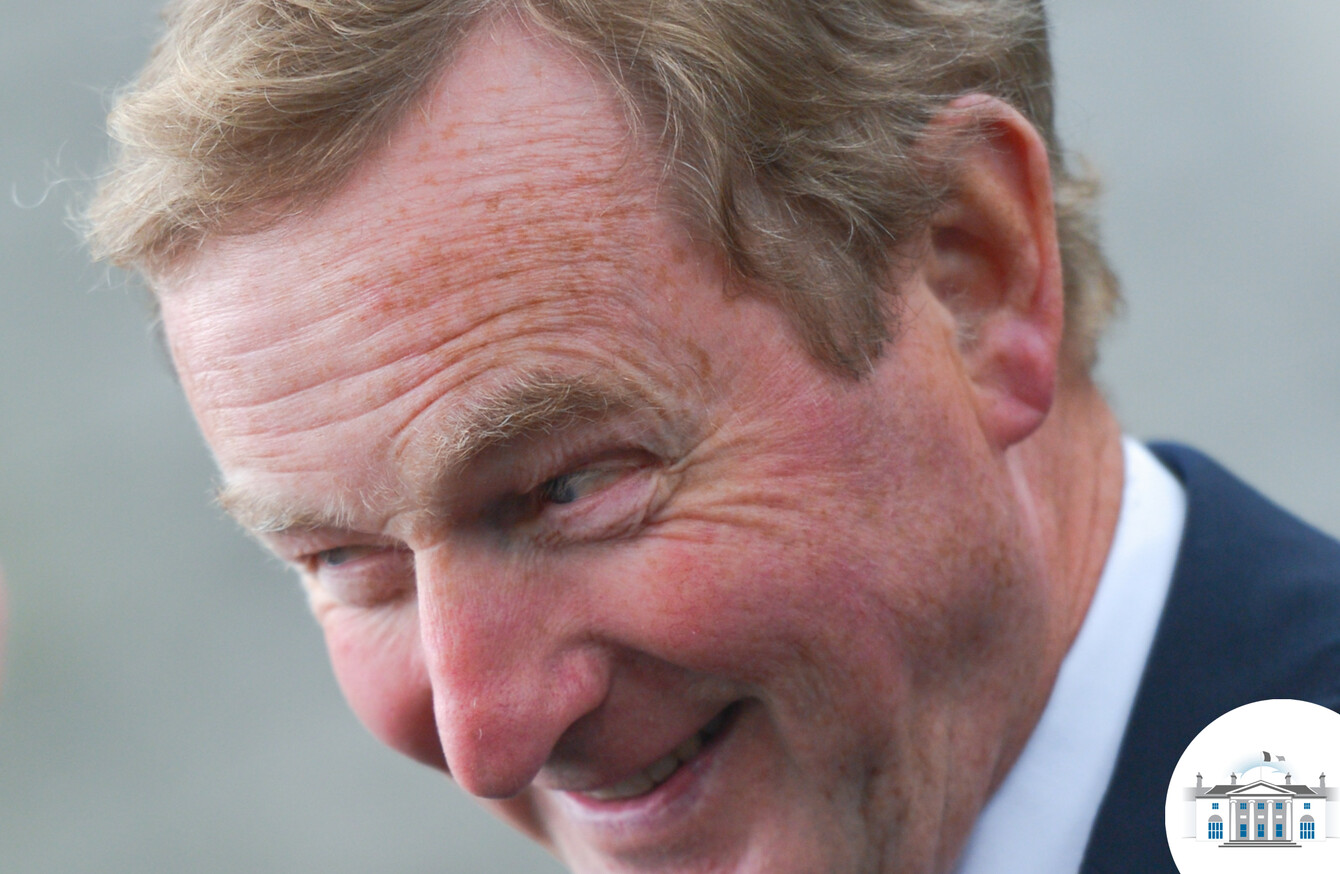 Image: Artur Widak/SIPA USA/PA Images
Image: Artur Widak/SIPA USA/PA Images
SO THAT'S IT, then.
As expected, Michael D Higgins swept to a second-term as president of Ireland. 
He'll serve another seven years up to 2025. At the end of this, it will mean that Ireland will be electing a new president for the first time in 14 years.
This time we had three Dragons contesting the presidency but it is likely that the next presidential election will take on a far more familiar feel with the main political parties fielding a candidate of their own to try to get into Áras an Uachtaran.
Establishment parties
Mary McAleese is the last candidate run by Fianna Fáil in a presidential election.
She won the vote in 1997, and was re-elected unopposed in 2004.
The party had been unceremoniously booted out of government with the country in economic turmoil in the run-up to the 2011 presidential election, and opted not to run a candidate then.
And, like Fine Gael, they opted not to run a candidate in this election and chose to support the re-election of Higgins.
If these parties follow suit in 2025, it would be sending out a very negative message about the presidency, according to political commentator  and account director with Carr Communications Johnny Fallon.
He told TheJournal.ie: "Fianna Fáil has now sat out two elections. That probably doesn't sit well with some in the party. Sitting out elections doesn't suit the Fianna Fáil mentality.
They may have gotten away with it on this occasion but it does real damage to democracy to say the role [of president] doesn't matter. If you're not willing to compete, it suggests the role is insignificant.
Given Fine Gael is enjoying its longest ever period in government, and riding high in the polls at present, they'll likely be keen on an Áras run if the party is able to sustain popularity going forward.
"All of our presidents have been Fianna Fáil or Labour," Fallon said. "I think there is a part of Fine Gael that would love to win the presidency because they never have. I think they feel it'd be like getting the monkey off their back to get in the Áras."
But who?
Sinn Féin ran a candidate this time in Liadh Ní Riada, and are likely to do so again.
Rumours coming from the Labour Party have indicated that Ivana Bacik could be a popular pick within the party to try to replace Michael D Higgins as president.
While Sean Gallagher didn't rule out another run at the Áras, we won't be seeing the other candidates from this election running for president again – with the possible exception of Peter Casey.
But who would be put forth for FG and FF? 
DCU political science professor Eoin O'Malley told TheJournal.ie: "They'll be under pressure to nominate candidates. You could have independent candidates but running under a party ticket, similar to Mary Robinson for Labour in 1990.
So there could be a candidate associated with Fianna Fáil who's not necessarily a Fianna Fáil candidate. There was some talk prior to this election about Miriam O'Callaghan running under an FF ticket. Fine Gael could do something similar.
But there's also the possibility that the parties revert to type and pick strong figures from within the party hierarchy for an Áras push.
O'Malley added: "But they could get someone like Enda Kenny to run [for Fine Gael]. There was also talk of Bertie Ahern running for [Fianna Fáil] this time around and he could go for it [in 2025]."
Whoever they choose, it's important they opt for a strong, recognisable figure.
He said: "You'll need a personality in order to get a nomination. You're not going to get the attention if you're not well-known."
Fine Gael will be well placed to run a recognisable figure in 2025, Fallon added, given their notoriety in government over the past decade. 
"They'll likely opt for a popular candidate," he said. "And, if Fine Gael run a candidate, it makes it even more likely that Fianna Fáil will too because they won't want a Fine Gael candidate to win, that's for sure."