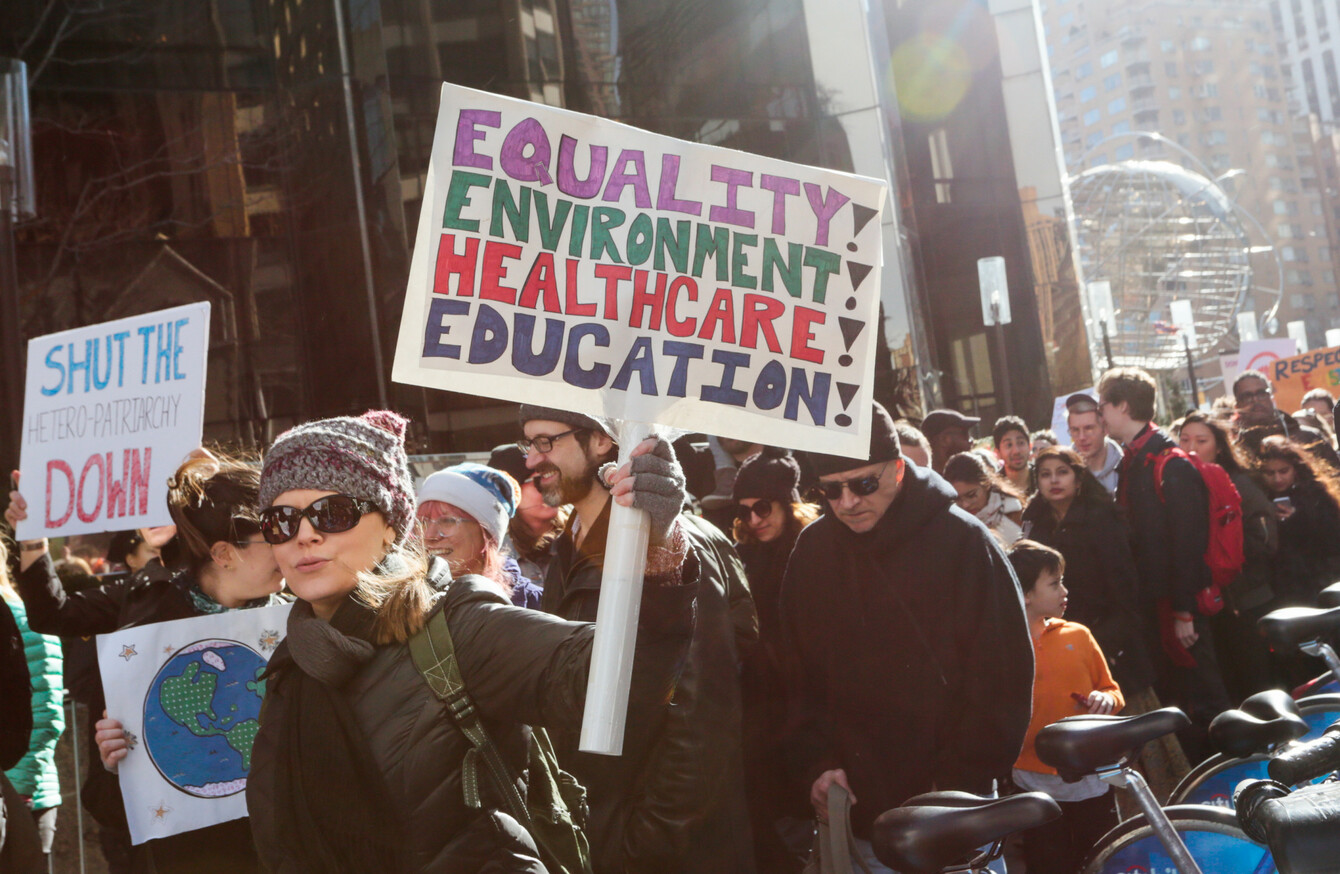 Image: SIPA USA/PA Images
Image: SIPA USA/PA Images
YESTERDAY, PEOPLE ACROSS the globe took to the streets on the one-year anniversary of President Donald Trump's inauguration, marching against his policies and in support of the #MeToo movement against sexual assault and harassment.
Crowds took to the streets of New York, Chicago, Rome, London and elsewhere, with the main protest in Washington attracting thousands of people.
Tweeting with an apparent sense of sarcasm, Trump reacted to the marches: "Beautiful weather all over our great country, a perfect day for all women to march. Get out there now and celebrate the historic milestones and unprecedented economic success and wealth creation that has taken place over the last 12 months. Lowest female unemployment in 18 years."
So, today we want to know: Do you support yesterday's anti-Trump marches across the world?

Poll Results: