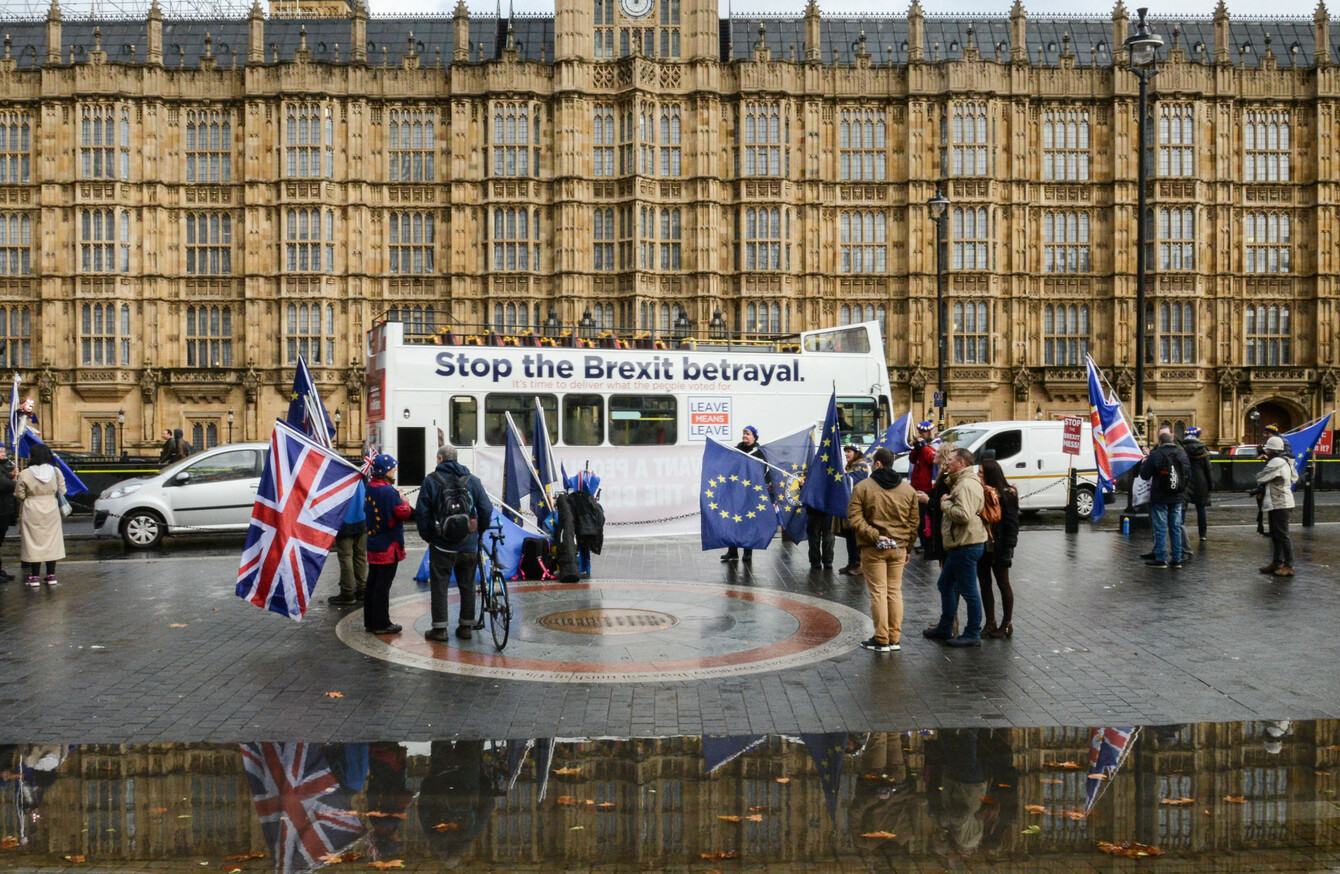 Image: SIPA USA/PA Images
Image: SIPA USA/PA Images
THE EUROPEAN COURT of Justice's top legal advisor has said that the UK has the power to unilaterally stop Brexit, without the approval of other EU member states.
The ruling comes on the day that MPs will begin a five-day debate on whether to approve Theresa May's divisive Brexit deal in a crucial vote that will be held a week from today.
"The British people want us to get on with a deal that honours the referendum and allows us to come together again as a country, whichever way we voted," she will tell MPs.
So, what do you think elected UK politicians should do?

Poll Results:
Hold a second vote (7684)
Go crashing out of the EU (2077)
Vote for May's Brexit deal (1076)