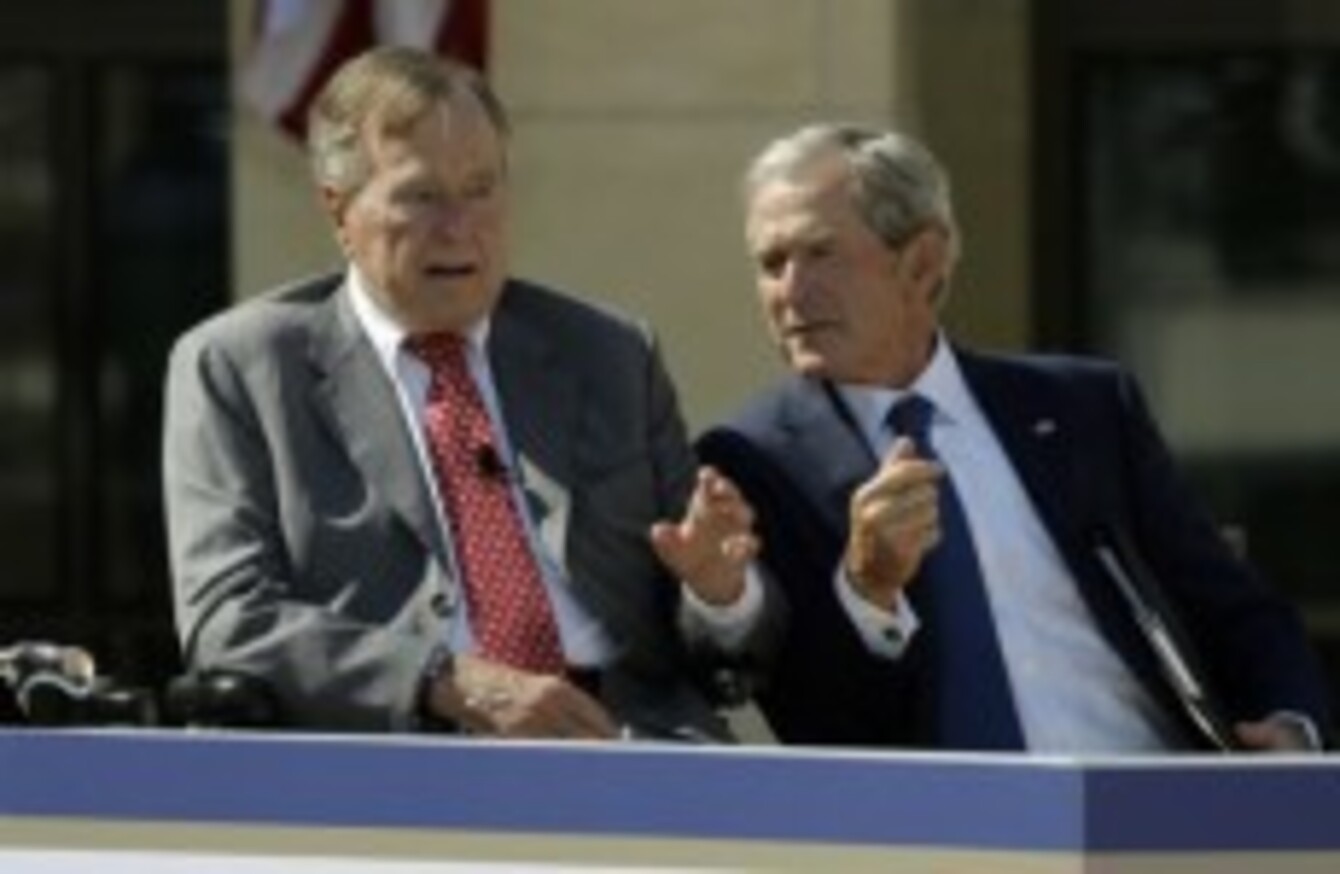 George HW Bush with his son George W Bush
Image: Associated Press
George HW Bush with his son George W Bush
Image: Associated Press
GEORGE HW BUSH, the former president of the United States, has been hospitalised after falling and breaking a bone in his neck.
The 91-year-old fell at his home in Maine on Wednesday morning and brought to a hospital in Portland, around 50 kilometres away.
"His condition is stable — he is fine — but he'll be in a neck brace," Jim McGrath, Bush's spokesperson, said in a tweet.
McGrath told CNN that it is not expected that the former president will spend a long time in hospital.
Bush is the oldest of the four living former US presidents.
In December, the 41st president was admitted to a hospital in Texas for breathing problems. He was previously treated at the same hospital in 2012 for bronchitis, spending almost two months in hospital.
His son Jeb jumped into the 2016 presidential race last month, announcing his plan to run for the Republican nomination.