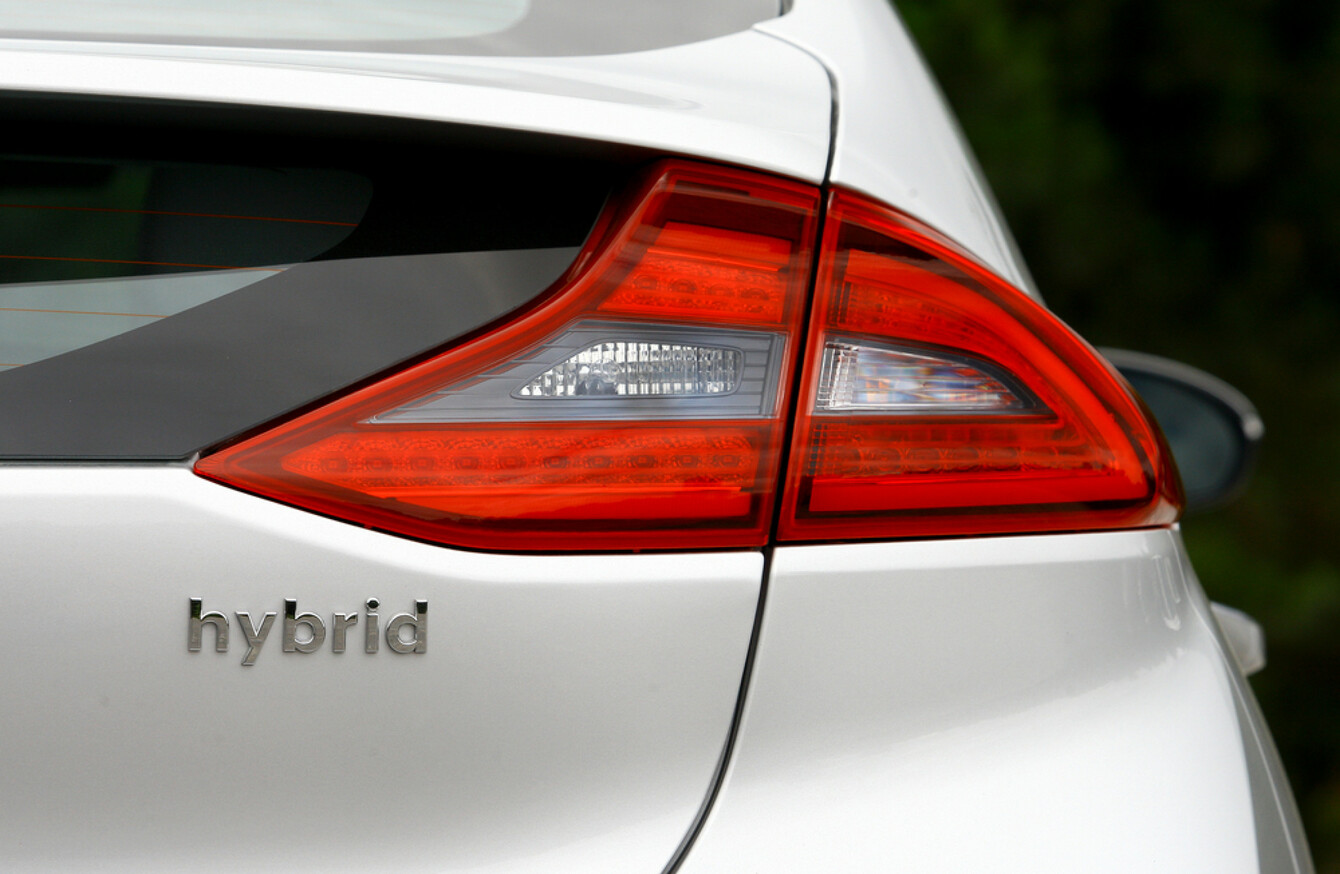 Image: Shutterstock/otomobil
Image: Shutterstock/otomobil
IN THE FIRST half of 2018 there has been a 63.85 per cent increase in new hybrid cars registered compared to the same period last year. Most mainstream manufacturers have a hybrid model and hybrids come in almost all body styles, so there really is a hybrid to suit every motorist.
However, not every motorist will suit a hybrid car.
If you are considering buying a hybrid, take a look at these pros and cons of hybrid cars before you make up your mind.
Pros:
Improved fuel consumption: Hybrid cars have a battery and electric motor that supplement the performance of the regular engine. This can help to reduce fuel consumption, most notably when driving in urban settings where speeds are lower and there is more stop/start traffic.
No charging: Unlike plug-in hybrids or electric vehicles, hybrids do not need to be plugged in or charged up; the charging of the battery is carried out by the car itself, so you won't need to do anything different compared to a regular car.
Lower emissions: Because hybrids run on a combination of petrol/diesel and electricity, they emit less tailpipe emissions than petrol/diesel-only vehicles. Depending on model chosen, this could lead to lower motor tax rates.
Regenerative braking: Energy produced during braking is captured and used to recharge the battery. Not only does this reduce fuel consumption, it can also extend the life of the car's brakes.
Resale vales: Some figures put resale values for hybrids as much as six per cent higher than those of a diesel equivalent. 
Cons:
Price: Many hybrids are more expensive than their combustion counterparts.
Motorway driving: Whilst you should see improved fuel economy when driving around town, out on the motorway hybrids can be thirsty machines and fuel consumption will increase. If you do a lot of motorway driving, you might get better fuel economy from a diesel engined car.
No manual gearbox: Most hybrids come with automatic gearboxes, which isn't necessarily a negative, but it does mean if you enjoy using a manual shifter you may struggle to find a hybrid car with one. 
New driving style: Again, not so much a negative but you need to adjust your driving style slightly in order to make the most of the regenerative braking system.
Performance suffers: Most hybrids are built for comfort not speed. You, won't be winning any traffic light Grand Prix.
So, if you are thinking of buying a hybrid, consider the type of driving you do the most. If your driving is main city based and during rush hour, a hybrid might save you money at the pump and in your pocket in the long run.
However, if you do long commutes or spend hours on the motorway, you might not actually save any money in the long run.
Want to make sure you don't miss out on anything going on in the world of motors? Like us on Facebook and follow us on Twitter for the latest updates.