BACK IN THE Celtic Tiger days, nothing could be launched without a model present.
It was an unwritten rule: have something to advertise? Call Glenda. Or Gail. Or Katy.
Only problem was, sometimes it was almost impossible to tell what the girls in bikinis were actually promoting…
Did you pay attention during the Celtic Tiger? Find out with our quiz.
Gail Kaneswaren is being pushed in a wheelbarrow by a man with an open shirt in 2002 because...
Photocall Ireland
100% mortgages had just been announced
The AXA Ideal Homes Exhibition was being launched
The Construction Federation of Ireland was celebrating a bumper year in construction
Dunnes Stores was launching its new range of checked shirts


Glenda Gilson and Yvonne Ellard were accompanied by members of the Half Moon swimming club on the South Bull Wall in 2003 to...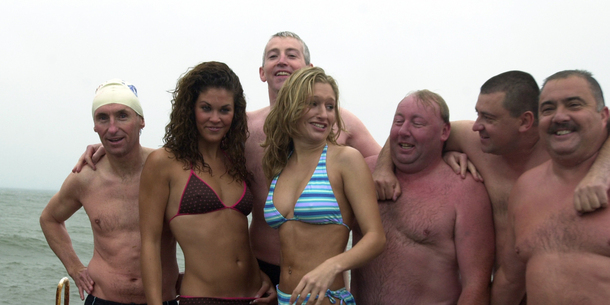 Photocall Ireland
Celebrate the 50th anniversary of the club
Model the 2003 Penney's bikini range
Promote a short-lived new Ringsend nightclub, The Waves
Celebrate the opening of the Ringsend Wastewater Treatment Works


Baiba and Glenda Gilson were dressed as 'pharoahs' because...
Photocall Ireland
An Egyptian-themed night was to take place at Lillies Bordello for New Year's Eve 2005
Falcon Holidays announced the Red Sea Riviera in its winter programme for 2005/2006
MAC launched its new Egyptian Nights make-up range
Assets Models had just opened its first office in Egypt


Glenda Gilson was dressed as a lollipop lady because...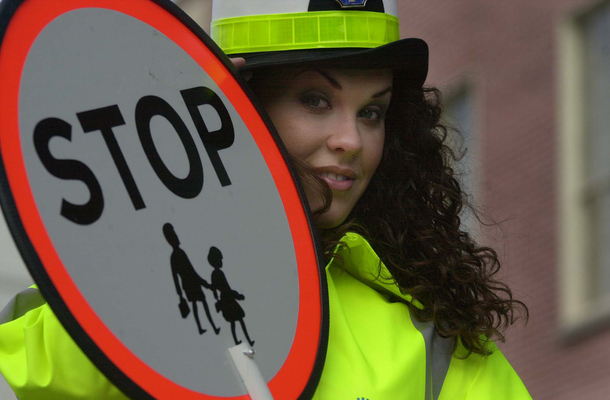 Photocall Ireland
The Road Safety Authority was announcing its 2003 statistics for road safety
A 'Traffic Light' ball was being held at Dublin Castle
The Career Guidance Counsellors of Ireland organisation was launching a new career guide
A post-primary 'Think Safety First' campaign was being launched


Andrea Roche, Glenda Gilson, and Roberta Rawat were dressed like this in 2005 because...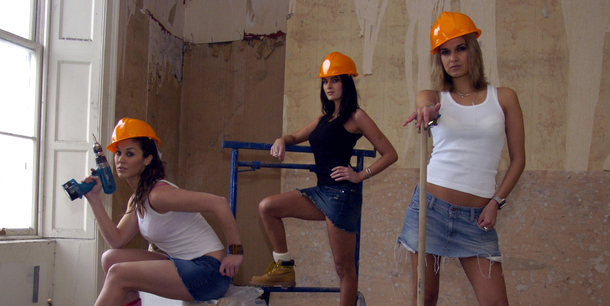 Photocall Ireland
The Construction Federation of Ireland was launching a new career drive aimed at women
Eircom was launching new deals for its customers
Treasury Holdings was celebrating starting work on his latest project at Spencer Dock
Caterpillar got planning permission for a five-storey store selling boots in Ballsbridge


Ruth Griffin and Glenda Gilson posed like this in 2006 to launch...
Photocall Ireland
A new range of Bond Girl-inspired swimwear designed by Celia Holman-Lee
Eircom's brand new Home Phone 7010
The new Bond film launch at Renard's
Motorola's new fliptop phone


Roz Lipsett and Yvonne Ellard were in a hot tub in 2003 because...
Photocall Ireland
The Clarence hotel had just upgraded its new penthouse
Direct Holidays was now offering handpicked 4- and 5-star properties to customers
Moet & Chandon was launching its new champagne bar at Renards
Malahide boutique Sans Soucci was celebrating 10 years in business


Michelle Doherty was wearing what expensive item at this launch in 2003?
Photocall Ireland
A €27,000 Dolce and Gabbana dress, only available at Khan boutique in Blackrock
A €36,000 Gossard g-string available at Clery's
The dress Victoria Beckham wore at the Brit Awards in 2000
A €300 strapless and backless bra designed by John Rocha


Regina Roe of R&B girl band D-Vine was perched on a car like this in 2003 because...
Photocall Ireland
Black Tie was launching a new bespoke men's clothing range called D-Man
Porsche was opening a flagship store in Stephen's Green
The Headway Ireland Black Tie and Diamonds Inaugural Ball at the Shelbourne Hotel was being launched
Valerie Roe was launching a charity event, Diamonds and Black Ties, at Lillies Bordello


Roberta Rowat, Glenda Gilson, Miss Ireland Sarah Morrissey and Gail Kaneswaren were pictured at the 2006 announcement of...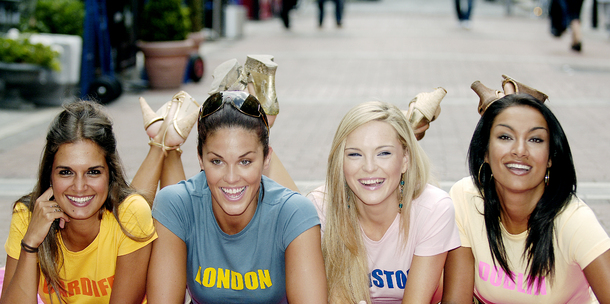 Photocall Ireland
Budget Travel's hunt for new reps for its 18 - 30 clubs
The launch for Irish fake tan range Bronzed Bodies, which featured colours inspired by different locations
Jury's Doyle Hotels' latest summer giveaway for customers
Ryanair's new €10 routes for the summer


Glenda Gilson was wearing a bikini made of lettuce in 2006 to celebrate...
Photocall Ireland
The Bagel Factory's €1 discount off all smoothies nationwide
Her new ad campaign for vegan activist group PETA
The Food Safety Authority of Ireland's annual report
The announcement of the Grand Canal Dock construction project


Models Gail Kaneswaren and Mary Grimes, and Denis O'Brien were emptying packaging into a bin in 1999 to launch...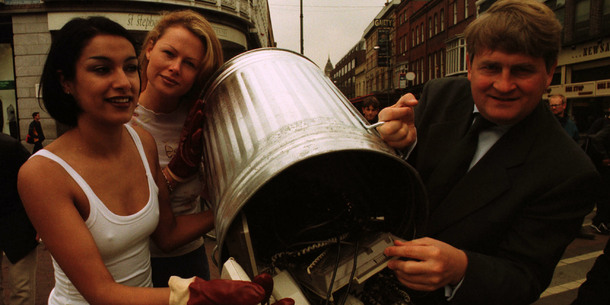 Photocall Ireland
The highest-ever recycling figures in Ireland
Dublin City Council's new Rubbish It campaign to encourage people to bin their home phones and move to mobile
The launch of Esat Telecom's Scrap 'n' Save Package
Tin Bins, a charity night where models traded in their old electrical items to raise money for charity Answer all the questions to see your result!
You scored out of !
Model expert
Congrats! You remember every bit of the Celtic Tiger days - .
You scored out of !
Renard's regular
You remember a lot of the Celtic Tiger days, but you're not so hot on what our models were up to.
You scored out of !
Celtic leopard
You remember the models' names, but you're not so good at figuring out what they were advertising.
You scored out of !
Celtic cub
You remember nothing from the Celtic Tiger days. Either you weren't born yet, or you've just blocked the whole thing out.