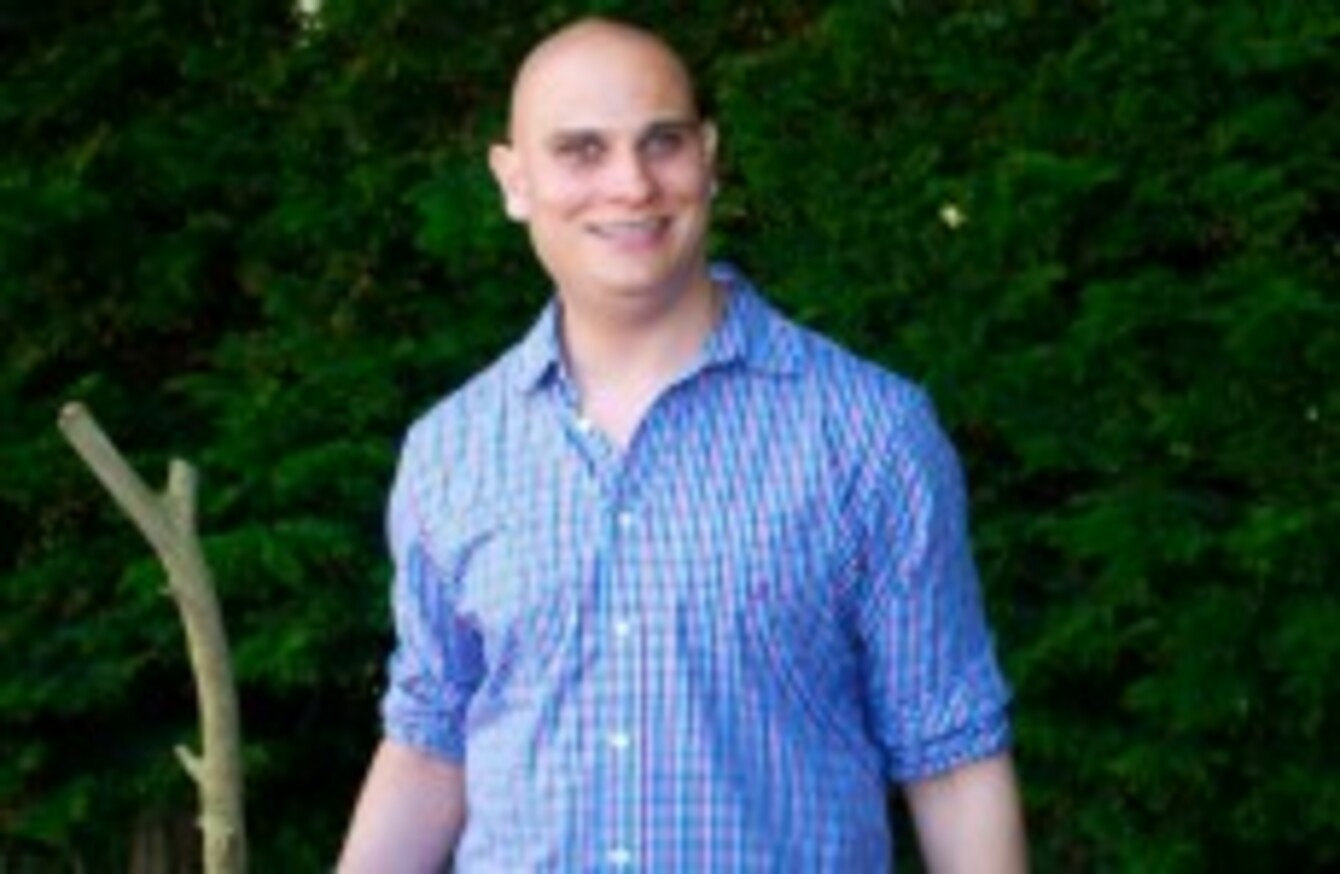 Image: Rahimathon via Facebook
Image: Rahimathon via Facebook
A MAN WHO is registered blind is walking the length of the Grand Canal this week to raise money for the Irish Wheelchair Association.
Rahim Nazrali started the 132km trek from Shannon Harbour on Thursday and will finish tomorrow at the Grand Canal Basin, Dublin.
The funds raised will go to the Irish Wheelchair Association's Rehabilitative Training Unit in Clontarf, where Rahim works as a Liaison Officer.
Last year Rahim walked 140km of the Royal Canal. He initially had a fundraising target of €500 but that was quickly surpassed with Rahim raising €1,800 from the challenge.
This year Rahim has set his fundraising target at €1,500.
He spoke to TheJournal.ie on Thursday morning before he started the walk from Offaly at 10:30am.
I know what's ahead of me this year which makes me more nervous, last year I was just excited.
All money raised will go towards the purchase of adaptive technology and kitchen equipment for the students of the IWA's Rehabilitation Training Unit.
The unit assists people who have acquired injuries or who have long-term disabilities to learn or relearn life skills to help them overcome the challenges they face in their lives.
Two guides, Brian O'Carroll and Paul Kiely, will be assisting Rahim with the walk.
Rahim is completely blind in one eye and has 5-15 per cent vision in his second eye, depending on the environment.
He said being visually impaired can present a number of challenges at times "but with a little bit of planning, many obstacles that arise can be easily overcome".
Rahim and his guides are already planning a bigger challenge for next year.
He said "We're hoping to do a 7 day walk next year, we're just thinking of routes that we could take".
You can sponsor Rahim here.