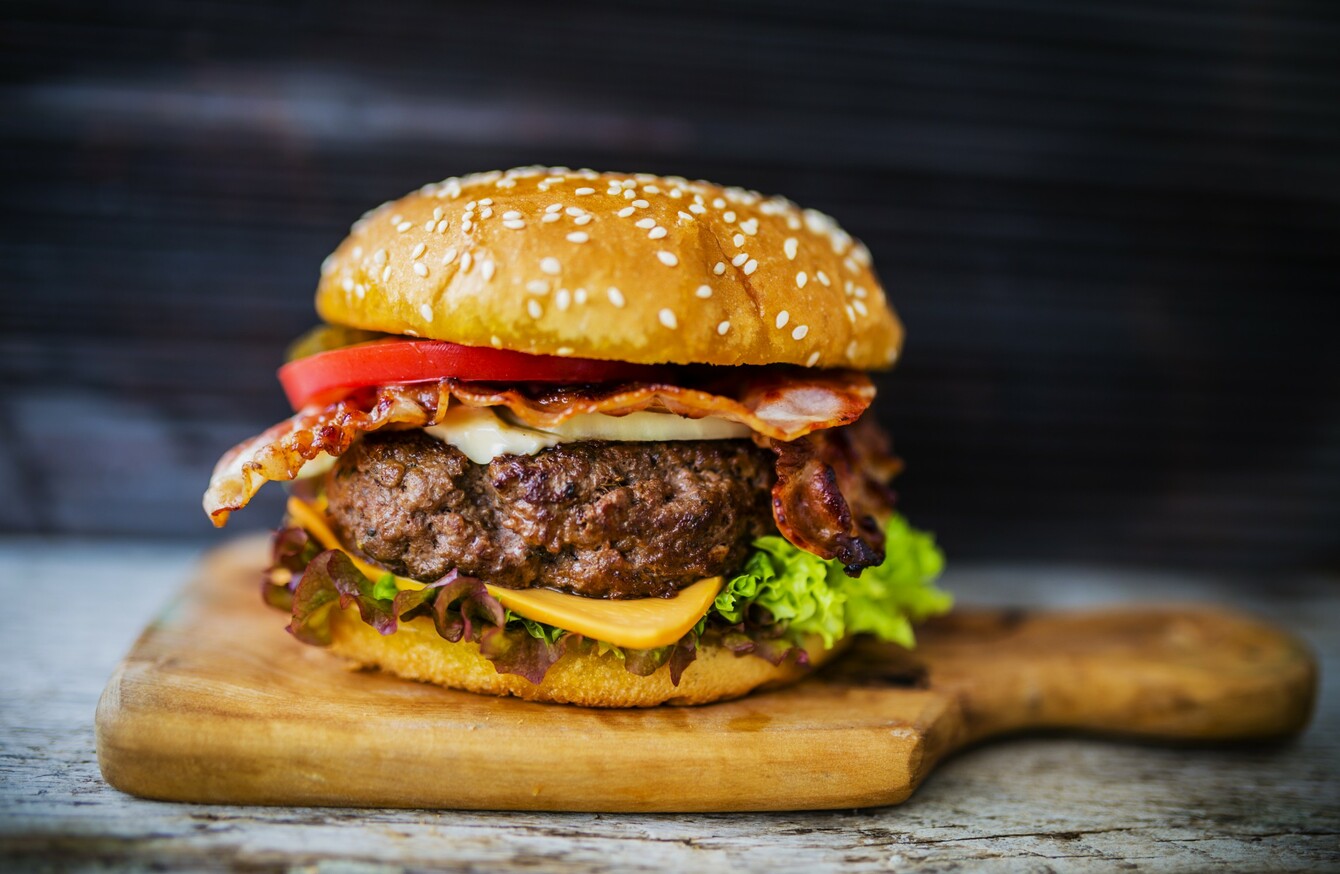 Image: Shutterstock/gorillaimages
Image: Shutterstock/gorillaimages
EVERY HOME COOK has their own kitchen hacks, cheats and traditions, and we want to know yours.
Each week as part of our Kitchen Secrets series, we ask readers to share their cooking tips and go-to-food and drink ideas. From the secret to quick-and-easy dinners, to the best way to scramble an egg, we set a new question every seven days.
This week, we asked Ireland's home cooks for the meals they remember so fondly from childhood, they still make them today.
What's your childhood favourite that you still love to make?
Next week, we'll be asking for readers' best omelette combos – and we want to hear yours. Email us on food@thejournal.ie – and you could see your response in the magazine!
My mum's burger recipe: My absolute favourite recipe from my mother is her hamburgers. I still make them to the exact same recipe. Use round steak mince, about a quarter pound will easily do three adults. Add one egg, salt, pepper, a handful of breadcrumbs, finely diced onion and crumble in one beef Oxo cube. Mix well together (get your hands in there to get it really well combined). 
Shape into hamburgers – I use a Tupperware hamburger "press" that was my mum's, but you can just as easily do it with your hands. Then gently press the burger into wholemeal flour. Grill. Add whatever garnishes you like and you're sorted!
- Olly Keegan
Sunday roast with all the trimmings: One of my favourites from when I was a kid, which I love making for my family, is a Sunday roast dinner (but moved to a Saturday in our house) with all the trimmings – homemade Yorkshire pudding, roast potatoes, mashed potatoes, two veg and homemade gravy of course.
Roast lamb is the favourite (mint sauce for me only as the kids don't like it); roast pork with crackling & apple sauce or a slow roast roast beef when we have the time. Or a whole chicken, which is the easy one! With dessert of course – apple and rhubarb crumble and custard. Then, sit for the afternoon to let it all go down! You can't beat a good roast!
- Ross Boxshall
Rita's French toast: One of my favourite childhood memories is my lovely mam Rita standing by the cooker and dishing up a big batch of French toast – and I really mean big as I'm one of ten siblings. The 'French' bit made it sound so exotic, don't think 'eggy bread' would have had the same effect.
I've always made French toast for my family but I've tweaked it a little, well maybe a lot. Take a nice crusty loaf and slice. Mix eggs, a little milk and half a teaspoon of vanilla extract. Heat a frying pan with small amount of oil and some butter. Dip each slice of bread into the egg mixture and fry until golden. Remove and drain on kitchen paper.
Easy, you say, but the secret to absolutely brilliant French toast is how you serve it. First butter the toast, then shake over some cinnamon sugar (caster sugar with a teaspoon of ground cinnamon), top with grilled smoked rashers and finely pour over maple syrup. This is a far cry from the French toast my mam made, and I don't think we'd even heard of maple syrup in the 70s, but I think if Rita was alive today she would approve of my 'little tweaks'.
- Angie Nolan
The all-in-one cake I learned to make as a seven-year-old: As a child, if there was something sweet to eat it in the house it was homemade. One of the first dishes I learnt to make myself as a seven-year-old was an all-in-one cake.
It's so versatile, it could be made as chocolate marble, coffee, lemon, nut, apple slices  etc. And it's easy to make. The recipe was all in ounces – '6, 6, 6 and 3 eggs'. Translated, that's 150g self raising flour, 150g sugar, 150g butter and 3 eggs mixed together, put in a loaf tin and baked at 180C for 40 minutes!
- Fiona Staunton
Egg in a cup: My childhood favourite is incredibly simple. In my family this is a 'cure all ills' food – from a broken heart to a broken leg (simpler times). We call it 'egg in a cup', and it is just that! Soft-medium boil two eggs and finely chop/mash them in a cup with salt, white pepper and a bit of butter. So easy and so delicious. Extra comfort points if served with my mother's homemade soda bread (which I have sadly yet to master). 
- Donna Connolly