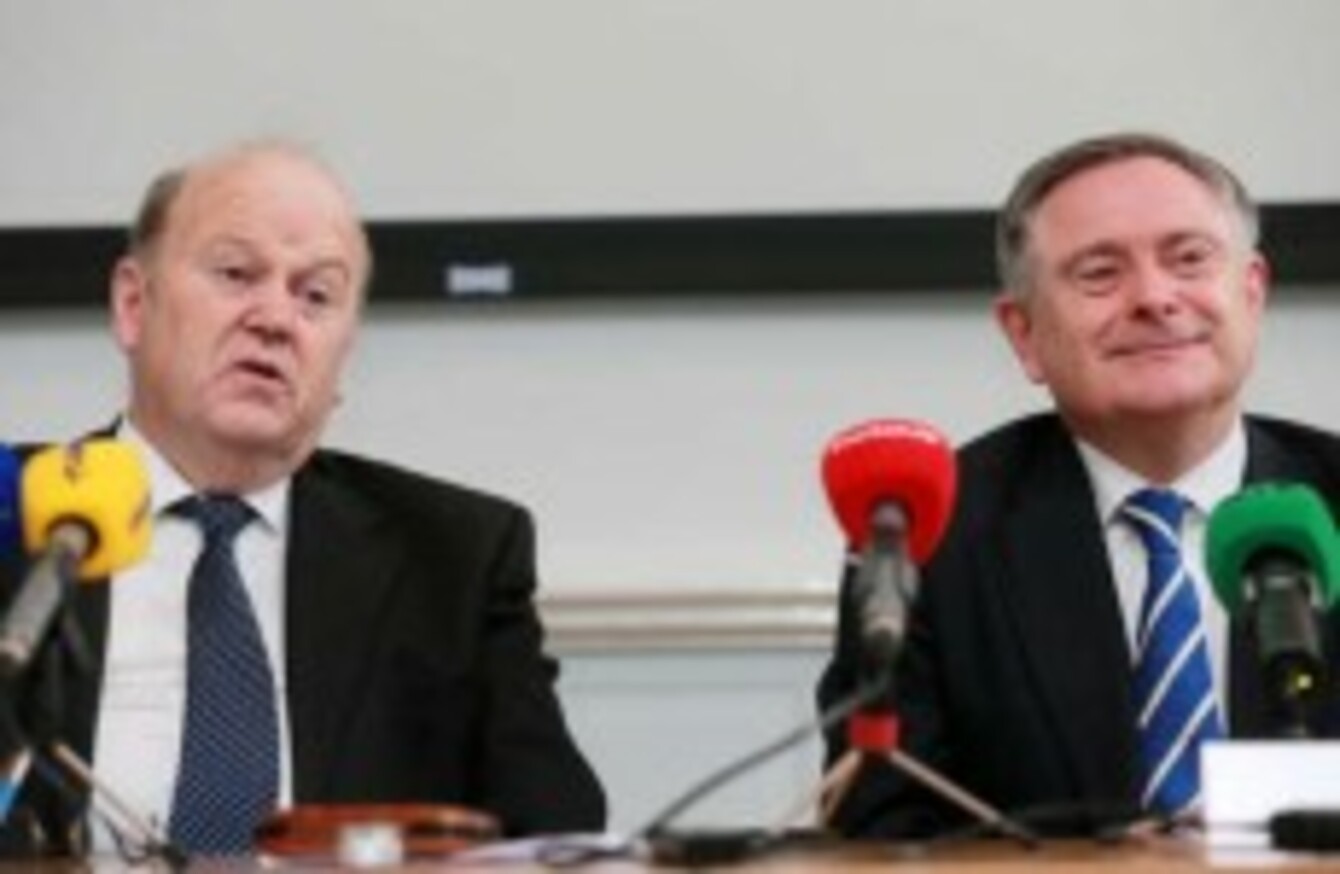 Image: Laura Hutton via Photocall Ireland
Image: Laura Hutton via Photocall Ireland
THE MINISTER FOR Communications and Energy Alex White has described tomorrow's budget as the "first budget of the recovery".
However, the Finance Minister Michael Noonan has warned that Ireland has not reached the end of austerity.
But what are your own hopes and fears ahead of tomorrow?
We asked. You told us.
In the second of our readers' panels, we get the views of:
A married homeowner
A person hoping to buy a house
A farmer
A young couple renting
A pensioner
1. Sarah Anderson is a 28-year-old living in Dublin. She's married with two children and is currently on maternity leave. She just bought a house in August of this year.
This is the first budget myself and my husband face as homeowners. With the introduction of the local property tax and the water charges in recent years, the first thing I hope for in Budget 2015 is that there is no further introduction of any new type of tax on homeowners. With the announcement last week of new restrictions on home buyers, it will be hard enough for people to get to a stage where they can gather together funds to buy a home, on top of rising house prices.
We both work full time and the list of outgoings every month is increasing all the time. Taxes, utilities, insurances! The rumoured increase in the bands on the USC will probably see us better of by €8-10 per week, and for what? To pay taxes in other forms.
I do hope there will be some sort of realistic and beneficial incentives for women to return to work following the birth of children. It seems to me that an increasing amount of women are choosing to leave the workforce as they are better off financially at home.
2. Anne Marie Connolly lives in Westmeath. She's hoping to buy a house with her partner.
I live with my partner and baby, who is 10 months. We are both under 30 and live in Co Westmeath; my partner commutes to work at the IFSC daily while I work full time in Mullingar. We are going to be first time buyers so we are hoping this budget will help out young working couples with children.
After last week's announcement from the Central Bank that we should have 20% deposit, this has put us back to square one. We are now worried we will never get to own a house.
At this moment in time we are budgeting so hard to save and also to pay for childminding, which is eating a huge amount into our income.
I'm hoping they are going to help the young working class people of Ireland!
3. Patrick McCarthy is a young farmer from Cork. He's on Macra's agricultural affairs committee.
Stamp Duty Relief allows young farmers to be exempt from stamp duty on certain transfers of agricultural property to young trained farmers, but this relief is currently only available till the end of 2015.
I think it should be extended for a minimum of 6 years at a time because it will allow succession planning and encourage the early transfer of land to young farmers.
I also believe that in order to support food harvest 2020 Minister Coveney needs to make changes in tax and investment so that issues like land mobility and income volatility can be addressed.
Budget 2015 needs to support young farmers – especially as there are more farmers over the age of 80 than there are under 35.
If the government hopes to reach food harvest 2020 targets they need to address these issues and I think this will encourage more young people into farming and will make farming more productive into the future.
4. Caroline O'Neill is a 27-year-old living in Donabate, Co. Dublin. She has a child and works part time. Her fiance works up to 30 hours a week. They are renting privately at the moment. 
In the past few years myself and my fiance have had to cut back every time the budget comes around and I have a feeling that this year is going to be no different. As we both only work part time (so that there is one of us there to look after our daughter), any rise in the lower tax bracket, or in the Universal Social Charge would cripple us financially. We would possibly have to give up our privately rented house and move back with our parents.
Also, something needs to be done about the cost of sending children to school. Already this year, to send my daughter into 1st class this year, we had to spend €400, and that doesn't include other costs for extra-curricular activities, or any more costs that may incur during the year. This is also a cost that is going to keep rising for us every year until she finishes second level education.
Finally, and probably the most crucial of all, are the water charges. These are going to be the breaking of many lower-income families such as mine. We have no other option but to not pay them, and I have no shame in saying that I won't be paying them. Because if it comes between putting food and clothes on our backs or paying what I see as essentially a charge to help the government back the Troika, I will make the same (and SANE) choice every time.
5. Margaret Brady is a 68-year-old pensioner from Dublin.
Well I think the water charges would be a concern as we're not sure what we're going to be paying.
It's people of all ages who are worried about rent, not just young people. I think there's a lot of elderly people that could do with housing. Older people should have more of a choice, especially if they're on their own.
I also think older people should have somewhere they feel comfortable and safe.
As regards the pension levy, we can't really afford any cuts. It's hard to get by, we are always trying to putting money away for electricity and everything.