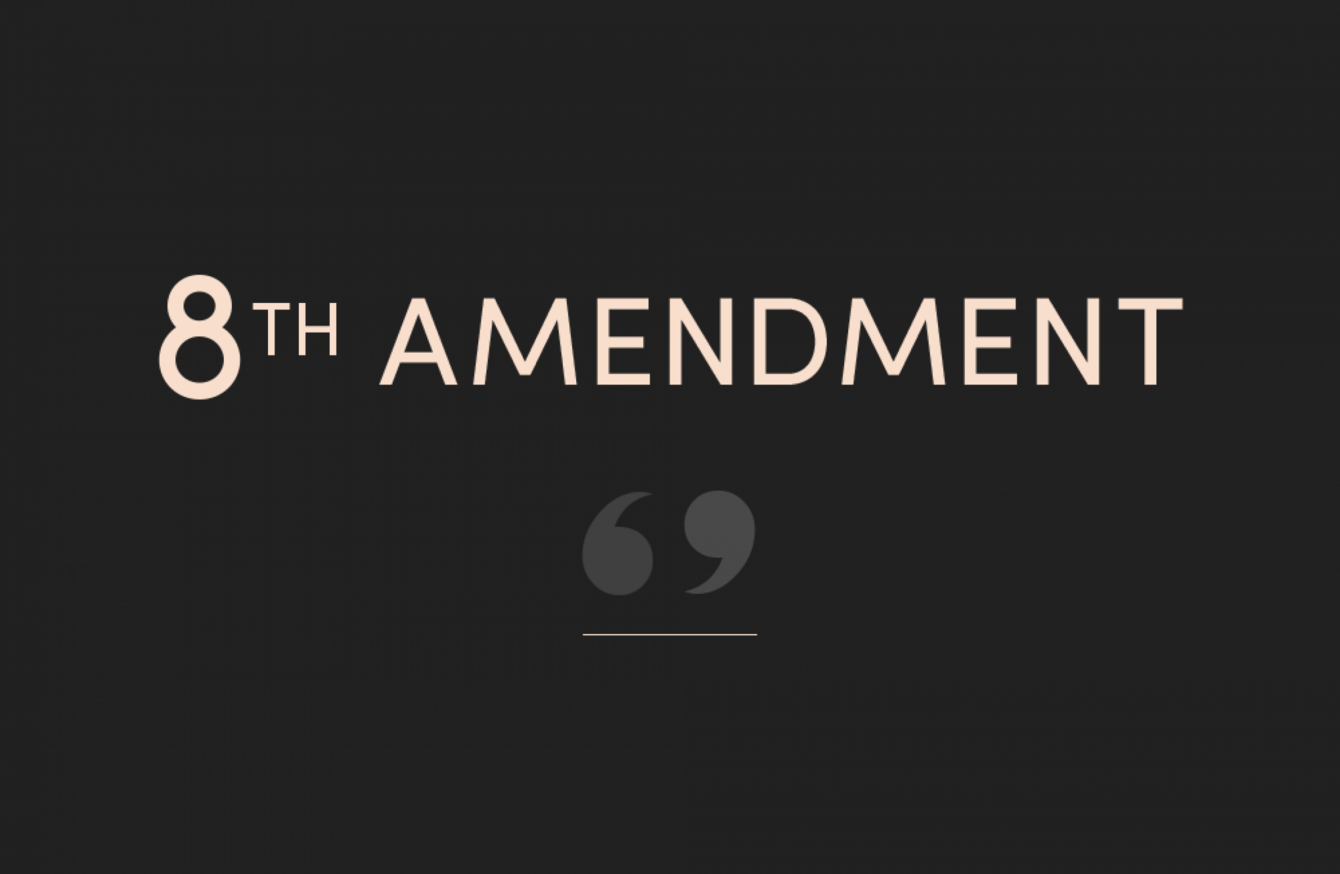 AS I LAY in bed the night before the referendum I thought to myself, 'What will I do with my Twitter account after tomorrow?'
I had only set it up to campaign and argue online to repeal the Eighth and naively I thought all online arguing would stop if the referendum passed. It didn't!
The day before the referendum I sat on a bench looking out at the sea with my father.
I asked him did he know what way he was going to vote.
My father has dementia and I wasn't sure how the conversation would go or if he remembered what had happened in March 2014.
My father said, "Well if there's a Yes vote, it will open the floodgates."
I was both delighted and angry at the same time.
Delighted with him that he was fully aware of what was happening but angry that he was buying into this idea of 'opening floodgates'.
I wasn't angry with him but angry at the people feeding this rubbish to him.
I said, "Dad, do you remember Butterfly and do you think now that what I did was wrong?" He said, "No love, you had no choice."
I said, "Dad that's exactly what this referendum is about, to give people like me that choice."
He said:
I know that.
And so the following morning he voted before my mum brought him to his day centre and I know he voted Yes with a heavy heart, like so many others did.
Let's be realistic. No woman jumped for joy on the 26 May 2018 and shouted with glee, "Yippee, I can have an abortion."
No woman looked forward to being able to be at death's door while pregnant so she could 'demand' to have an abortion.
No woman looked forward to being diagnosed with a fatal foetal abnormality so she could have an abortion or felt she was missing out on having mental health issues so she could end her pregnancy.
Women don't wish to be homeless and pregnant.
No woman wishes to become pregnant while already in a hostile environment.
Women don't want an abortion unless they are is a crisis pregnancy.
I can't imagine that there are many people of the 66.4% who voted Yes on Friday that didn't do it with an element of sadness.
Whether it was feeling like you were responsible for any future abortion or thinking about the one that you had. Some people couldn't even bring themselves to vote. Not wanting to vote No but not able to bring themselves to vote Yes.
The 12 weeks weighed heavily on people's minds, many were still undecided until the 'X landed on Yes.
#Open journalism No news is bad news Support The Journal

Your contributions will help us continue to deliver the stories that are important to you

Support us now
The No campaigners played on the minds of the electorate in the days coming up to the election, grappling at notions that they would help legislate for the hard cases, despite the fact that they had spent the previous years fighting against them.
People had a better understanding of the Constitution and the law at this stage, even those who were heartbroken when previous bills to legislate for FFA were rejected understood that the Constitution could not be altered for the hard cases. Our only chance was to start over and, to do this, we needed to repeal the eigth.
I would like to say to the No side: we understand you are sad and disappointed, you feel like you're a minority and unimportant, you feel let down by your people and your country. Believe me, nobody understands this feeling more than us. But the people have voted on what the government has proposed.
No one wants to see abortions happening. This is about facing the reality that, at times, there are people who are left with no other choice. This is looking at the world as a realist and not as an idealist. There is no abortion without a crisis pregnancy.
The government has promised to implement legislation by the end of 2018. If you want to see a reduction in abortion rates then you need to reduce the amount of crisis pregnancies.
What was also amazing was to see the donations and crowd funding that came together to support the Yes side. The Yes side will undoubtedly be using their resources to continue to help women until legislation is passed in Ireland. Would it be asking the impossible for the No side and the Yes side to come together and use their powers and money to bring positive change that will help and support the people of Ireland?
Below is my list of suggestions where I think time and money would be well spent by both sides to help bring positive changes to Ireland.
Research into FFAs and what can be done to reduce them.
Make tubal occlusion available in all hospitals. When a woman decides she is done having babies, she really is done having babies.
Address the homelessness issue in Ireland. Many families with young children are forced to live altogether in one hotel room. As of 25 March, 9,681 people were homeless in Ireland. More than one in three of those is a child. About 110 people were sleeping rough.
Establish more domestic violence refuges.
Improve childcare services and funding so people can get out to work and pay the bills.
Improve the adoption process in Ireland.
Deal with direct provision: approximately 5,000 people are living in the 34 direct provision centres across the country. About 1,400 of these are children. Of these, 535 are aged 4 or under, 659 aged between 5 to 12. People spend an average of two years in direct provision with some families staying five years.
Provide more assistance for families with special needs children, including respite, assistance dogs, more special needs assistants in school, sensory rooms in homes and public places, regular services such as speech therapy, occupational therapy and psychological intervention and provisions for school in July.
Provide better equipment and staffing conditions in children's and maternity hospitals.
Reform sex education in all schools.
"Even those with a difference, when working together,  can make a real difference."
Denise Coakley has written for TheJournal.ie of her experiences after being diagnosed with a fatal foetal abnormality and the effect and need for repeal of the Eighth. Butterfly was delivered at a hospital in Vienna, where she is also buried with her grandparents. Denise is now mum to a boy and a girl.