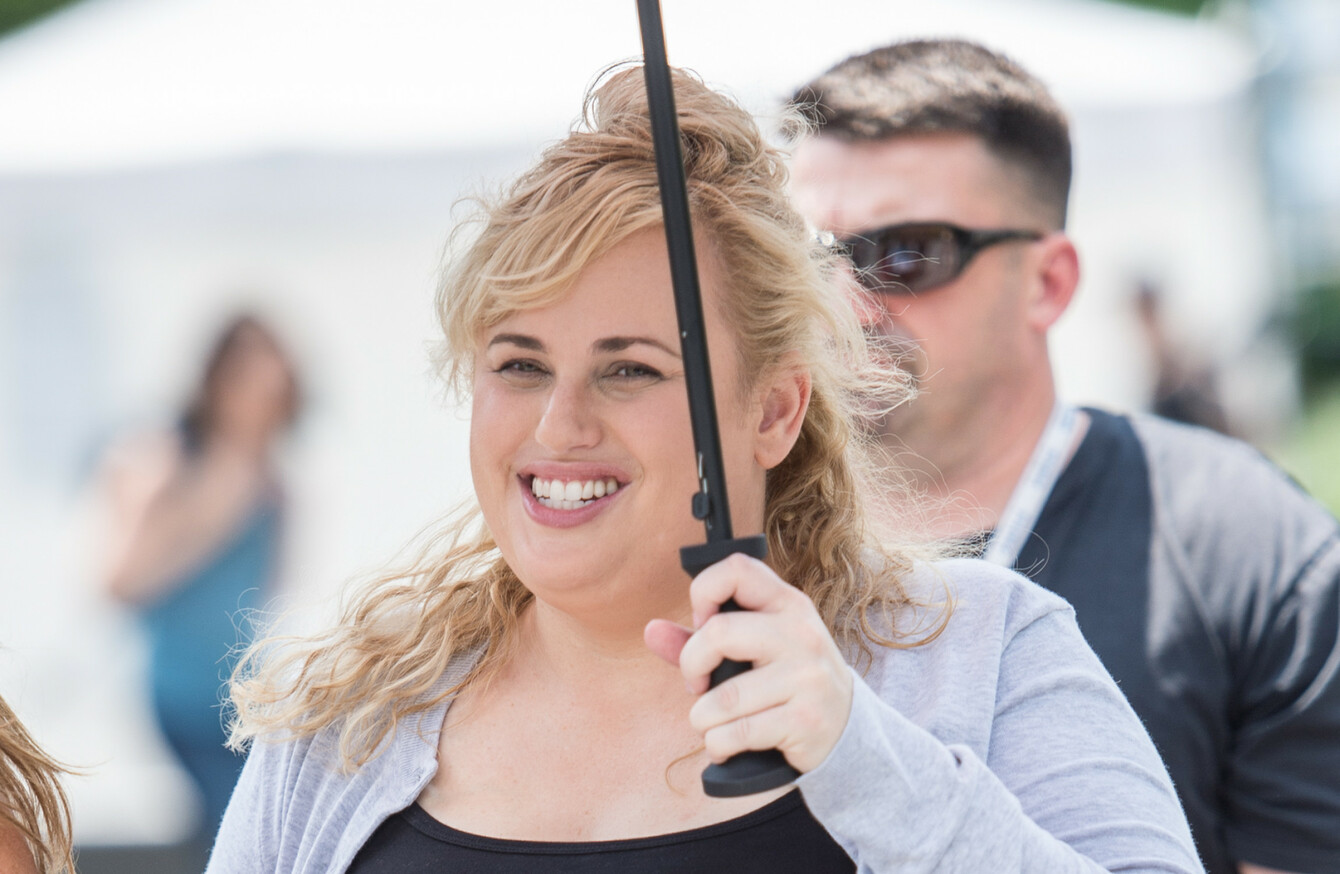 Rebel Wilson on the film set of 'Isn't it Romantic' in New York.
Image: SIPA USA/PA Images
Rebel Wilson on the film set of 'Isn't it Romantic' in New York.
Image: SIPA USA/PA Images
HOLLYWOOD ACTOR REBEL Wilson won Aus$4.5 million (€3 million) in damages today following a lengthy defamation case against an Australian publisher that portrayed her as a serial liar.
The 37-year-old Pitch Perfect star successfully sued Bauer Media over magazine articles which claimed she had lied about her age and background to further her acting career – walking away with what is said to be Australia's largest-ever payout for defamation.
Bauer argued the allegations made in Woman's Day, Australian Women's Weekly and OK Magazine in 2015 were true and denied they had damaged her reputation.
Justice John Dixon said Bauer had "acted in its own corporate interests to secure improved circulation, or increased views/hits" in the ruling at the Supreme Court of Victoria.
"Bauer Media's defence of this case attempted to characterise its articles as true or as trivial or not likely to be taken seriously," he said.
Unless substantial damages are awarded there is a real risk that the public will not be convinced of the seriousness of the defamation.
"Grubby"
Throughout the three-week trial, an often-emotional Wilson claimed she was sacked from DreamWorks animated feature films Trolls and Kung Fu Panda 3 following the articles.
"Bauer Media took me down with a series of grubby and completely false articles," Wilson said after winning the case in June.
Far too often I feel the tabloid magazines and the journalists that work for them don't abide by professional ethics.
"I can only describe their conduct as disgusting and disgraceful and I'm very glad that the jury has agreed with me. And with the unanimous and overwhelming verdict they have sent a very clear message."
The Sydney-born actor, who was seeking Aus$7 million (€4.7 million) in damages, has previously said she would give the money to charity and the Australian film industry.