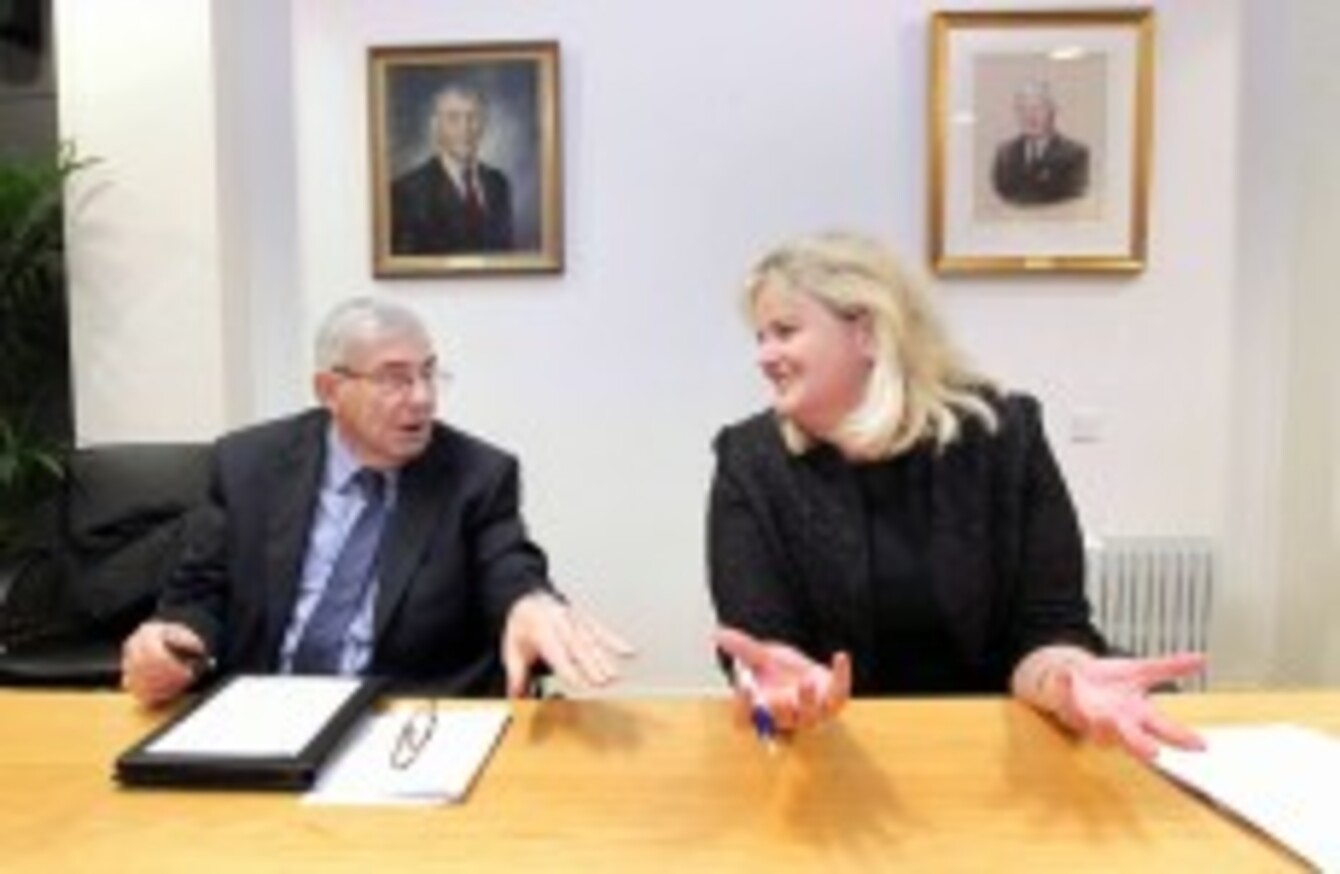 Rehab chair Brian Kerr and CEO Angela Kerins at a board meeting yesterday
Image: Mark Stedman/Photocall Ireland
Rehab chair Brian Kerr and CEO Angela Kerins at a board meeting yesterday
Image: Mark Stedman/Photocall Ireland
Updated 1.56pm
TWO MEMBERS OF the Dáil's powerful Public Accounts Committee (PAC) have said that it is not acceptable for the Rehab Group to wait until 2016 to disclose the salaries paid to other top executives at the charitable organisation.
In releasing details of chief executive Angela Kerins' €240,000 annual salary yesterday, the organisation said that it would declare the "total remuneration" of other senior managers in its full-year accounts for 2015 which will not be published until 2016 at the earliest.
But speaking today, Sinn Féin's Mary Lou McDonald and Fine Gael's Simon Harris, both of whom sit on the PAC, said that it was not acceptable to wait this long. Kerins and other Rehab officials are due before the committee on Thursday week, 27 February.
"It is ridiculous for them to say that they won't make information available on other salaries, that's not a runner," McDonald told reporters at Leinster House today.
She said she was "taken aback" at the scale of the salary paid to Kerins saying it is "quite astonishing" that the CEO earns more than the US president Barack Obama and pointed out that Rehab is in receipt of a total of €83 million in public funding from several government departments and agencies.
The PAC hopes to call executives from Rehab before it in the coming weeks with McDonald saying this needs to happen as "soon as is possible".
Harris said in a statement today that the approach taken by Rehab to salary disclosure "is not in anyone's interest".
"Partial transparency is not transparency. I welcome the fact that the salary of Rehab's chief executive has finally been published, but we are a long way from having a complete picture of how senior managers at the organisation are paid," he said.
He said that the company must not delay disclosure when it appears before the PAC in the coming weeks.
"Will they again seek to delay the inevitable by refusing to reveal salary levels of senior staff? It took six weeks for Rehab to reveal the salary of its chief executive," he said.
"The organisation must not continue to drag its heels if it is serious about ensuring there is full transparency across the charities sector."
First published 1.01pm