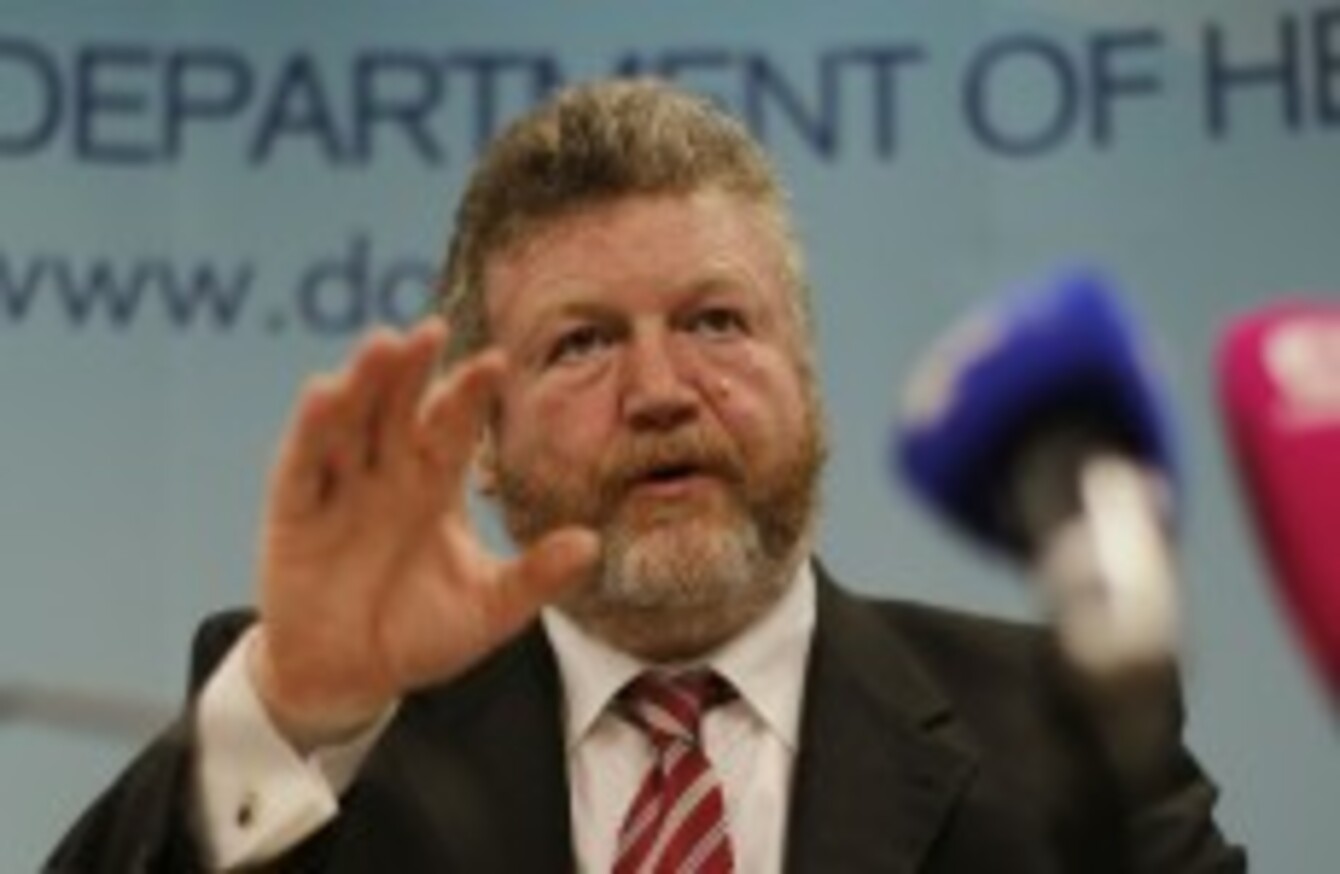 A SPOKESMAN for the Minister for Health, James Reilly, has rejected suggestions from Sinn Féin that Reilly personally discussed specific sites with NAMA which could be used for building a primary care centre in Balbriggan.
Sinn Féin's Mary Lou McDonald told the Dáil yesterday that documents accessed by her party colleague Pearse Doherty, released in a Freedom of Information request, indicated that a specific prospective site for a centre in Balbriggan had been discussed in a meeting with NAMA in April.
McDonald said a briefing note for Reilly specifically referred to "a site in the town centre which is being used as a surface car park", and said the minutes of the meeting affirmed that the development of a centre in Balbriggan had been discussed.
She claimed that this was in direct contradiction with the response Reilly had given to a previous parliamentary question from Doherty, when he had claimed that "no specific address was discussed".
This afternoon, however, a spokesman for Reilly insisted the site had not been discussed in the meeting with NAMA, and that it had been included in the briefing note only for the Minister's information.
"The briefing note was compiled by the civil service, as were the minutes of the meeting," he said, adding that the civil service was "perfectly satisfied" that the specific Balbriggan site – on Dublin St in the centre of the town – had not been brought up.
He also said that the NAMA meeting was held primarily to discuss the various options for the construction of a National Children's Hospital, and to discuss whether sites subject to NAMA enforcement could be used for that purpose.
The minutes of the April meeting – which was attended by NAMA chairman Frank Daly and its chief executive Brendan McDonagh – was to discuss "properties that may generate social gain/dividend". They add that such meetings were held regularly.
The spokesman added that discussion on a Balbriggan site was irrelevant, as the actual site in Balbriggan had been first identified by the HSE – independent of any input from Reilly – in 2011, and had been earmarked for development through a lease option and not through a public-private partnership.
The identification of the Balbriggan site as belonging to Seamus Murphy, a Fine Gael member and associate of Reilly's, has previously led to demands for explanations on how the site was identified and chosen as one of the sites.
Reilly has also previous claimed that the site would have been of no value to Murphy or to its developer AJ Noonan – a Fine Gael donor – because it was subject to NAMA enforcement.
However, Doherty told TheJournal.ie that there was "no doubt" that both men would have benefited from the development of that site.
"Either his debt liability with NAMA would be reduced or if the value of the property were to exceeded his debt liability he would gain financially," he said.
The Sinn Féin finance spokesman said it was "not plausible" for Reilly to say he was unaware of any potential material benefit to Noonan or Murphy from the selection of the site, as he had claimed when deciding to include Balbriggan in the list of towns being considered for public-private partnerships.
"Given the Ministers failure to provide a satisfactory explanation as to why Balbriggan was added to the priority list and his continual denials that he had anything to do with the site [...] the Minister has very serious questions to answer," Doherty said.
He added that it is a criminal offence to lobby NAMA on behalf of a third party in order to secure the purchase or sale of a property.