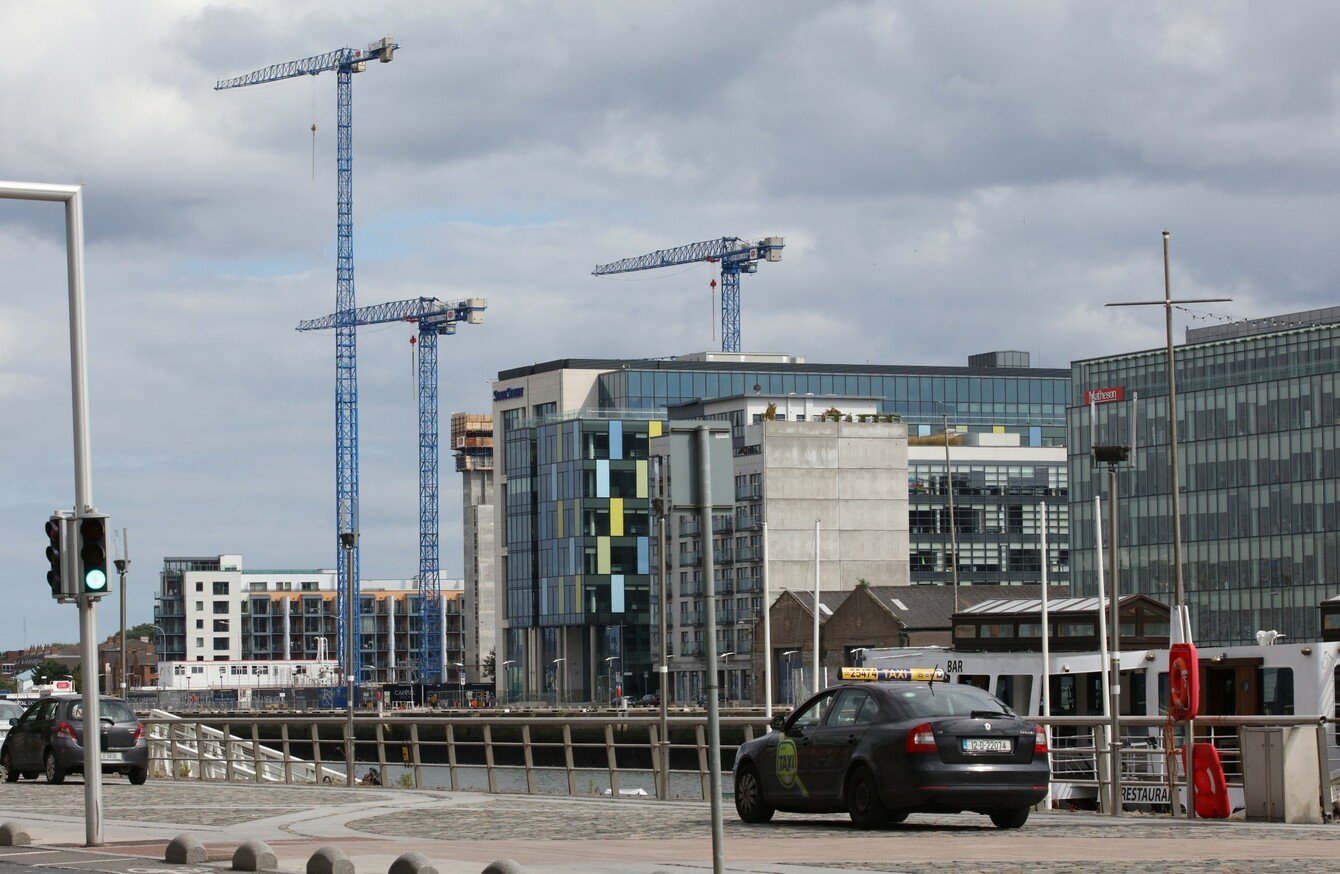 Image: Eamonn Farrell
Image: Eamonn Farrell
IDA IRELAND HAS said it does not believe the housing or rental crisis will impact on the level of foreign direct investment (FDI) into the country.
IDA boss Martin Shanahan told TheJournal.ie yesterday that while it is a concern, it is not having a lasting impact on businesses looking to invest or relocate to Ireland.
"There is no question that residential housing is at pinch point in this economy at the moment – but it is just that. I don't believe it has cost us any investments to date, I don't believe it will in the near future," said Shanahan.
The impact of rising rents was raised in 2015 by PayPal Ireland boss Louise Phelan when she warned the housing and rental situation was "at crisis point". She said Ireland could lose out on investment and jobs because of it.
Political uncertainty
IDA Ireland was upbeat at its announcement of its 2016 results yesterday. While admitting there is a lot of "political uncertainty" in the year ahead, Shanahan said there had been a significant increase in contact being made to IDA offices around the globe.
However, last year the National Competitive Council (NCC) report said the lack of affordable housing is impacting on Ireland's competitiveness, while the American Chamber of Commerce recently said it would like to see issues surrounding rent and tenant security addressed.
With 176 of IDA investments coming from the US last year (the highest number from any global region), opinions from American businesses are taken seriously.
"The rental sector has an impact on how attractive we are as an investment location. Competition for FDI remains intense as investment, rather than trade, emerges as the key driver of the global economy in this century.
"Hence it is vital that an environment that supports the retention and growth of foreign direct investment continues to be fostered," said the chamber in its submission to the Housing Department on the rental sector.
Shanahan said the initiatives the government is taking are starting to make a difference.
We have seen momentum. We know it is a government priority at the moment, we have seen a number of initiatives taken. We know where the momentum is going, we can see housing completions in 2016 have significantly increased… We have seen planning permissions increase in around 33% last year, so I think there is confidence that as we need it, it will come available.
Undoubtedly the cost of the property bubble is that we have seen much slower development, particularly in residential housing and to a lesser extent, in commercial properties in recent years.
He said one only has to look at the cranes popping up along the Dublin skyline to see both commercial and mixed use developments under construction.
The IDA boss said that while "much of what is happening is outside our control" he envisaged the first quarter of 2017 to be strong in terms of investment, adding that Ireland remains "extremely attractive" to companies looking to relocate and invest here.
In 2016, FDI created 18,627 jobs across the country. With job losses taken into account, there were more than 11,800 extra people working in IDA client companies than the previous year. Total employment at overseas companies now stands at a record 199,877 – 10% of the workforce.