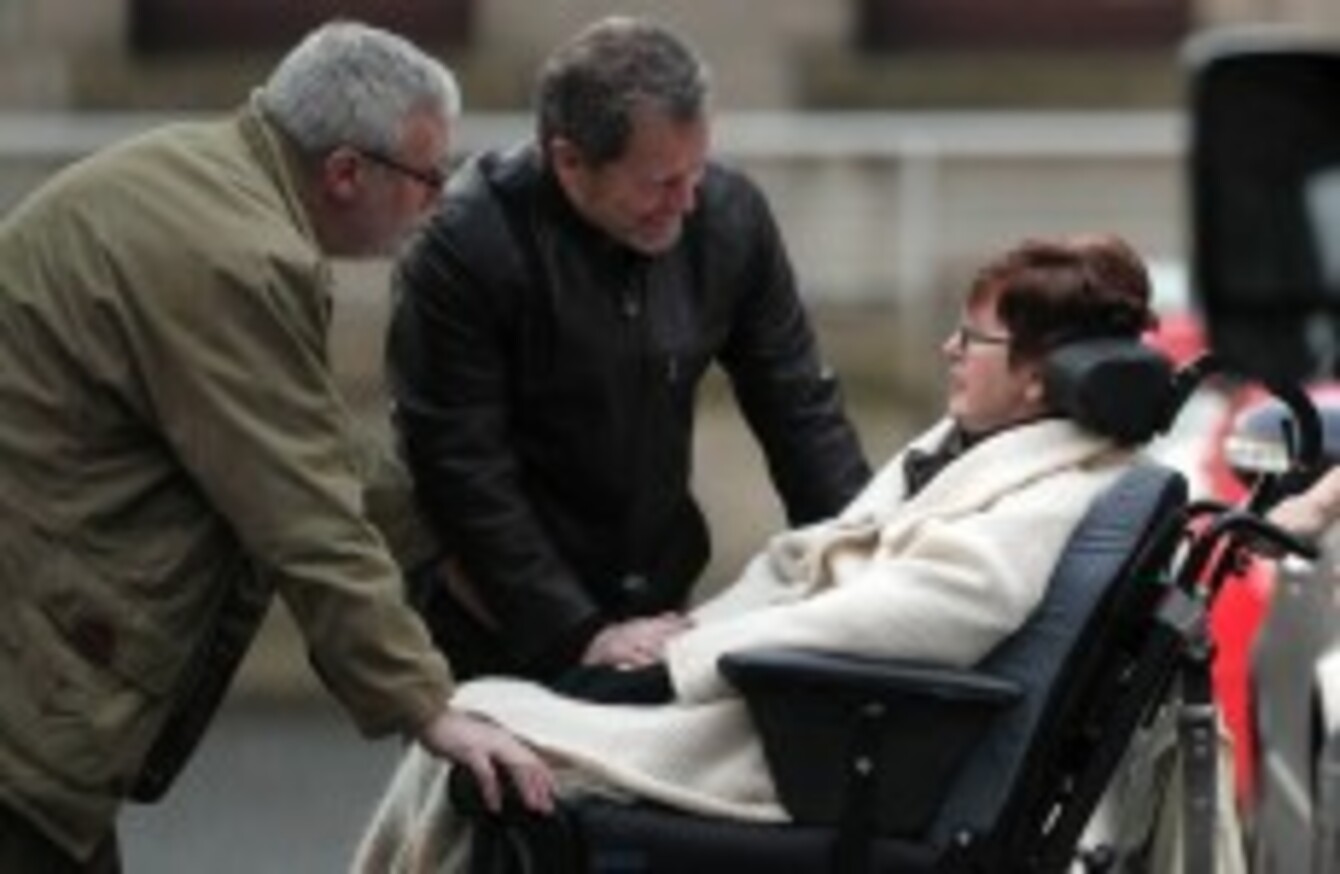 Marie Fleming leaves the High Court in January after losing her case
Image: Niall Carson/PA Wire
Marie Fleming leaves the High Court in January after losing her case
Image: Niall Carson/PA Wire
THE SUPREME COURT will today hear an appeal from a woman who is seeking to overturn Ireland's laws on ending one's own life with help from another person.
Marie Fleming, a 59-year-old former UCD lecturer from Wicklow who has multiple sclerosis, lost a High Court case last month challenging the ban on assisted suicide.
Fleming wishes to end her own life but would need help to go through with it.
Fleming had argued that parts of the law which make it an offence to assist a suicide are unconstitutional and breach the European Convention on Human Rights. She had also looked for an order requiring the Director of Public Prosecutions to make it clear in which situations it would charge people for the crime and whether there was any discretion in deciding to go ahead with a prosecution.
She has sought to ensure that her partner would not be prosecuted if he were to help end her life.
In his ruling in January, High Court president Justice Nicholas Kearns wrote that there was "a profound difference between the law permitting an adult to take their own life on the one hand and sanctioning another to assist that person to that end on the other".
Suicide has been decriminalised in Ireland since 1993 but it is still a criminal offence which carries a potential sentence of up to 14 years in prison to help someone end their life.
The case will be heard by the court at 11 o'clock this morning.