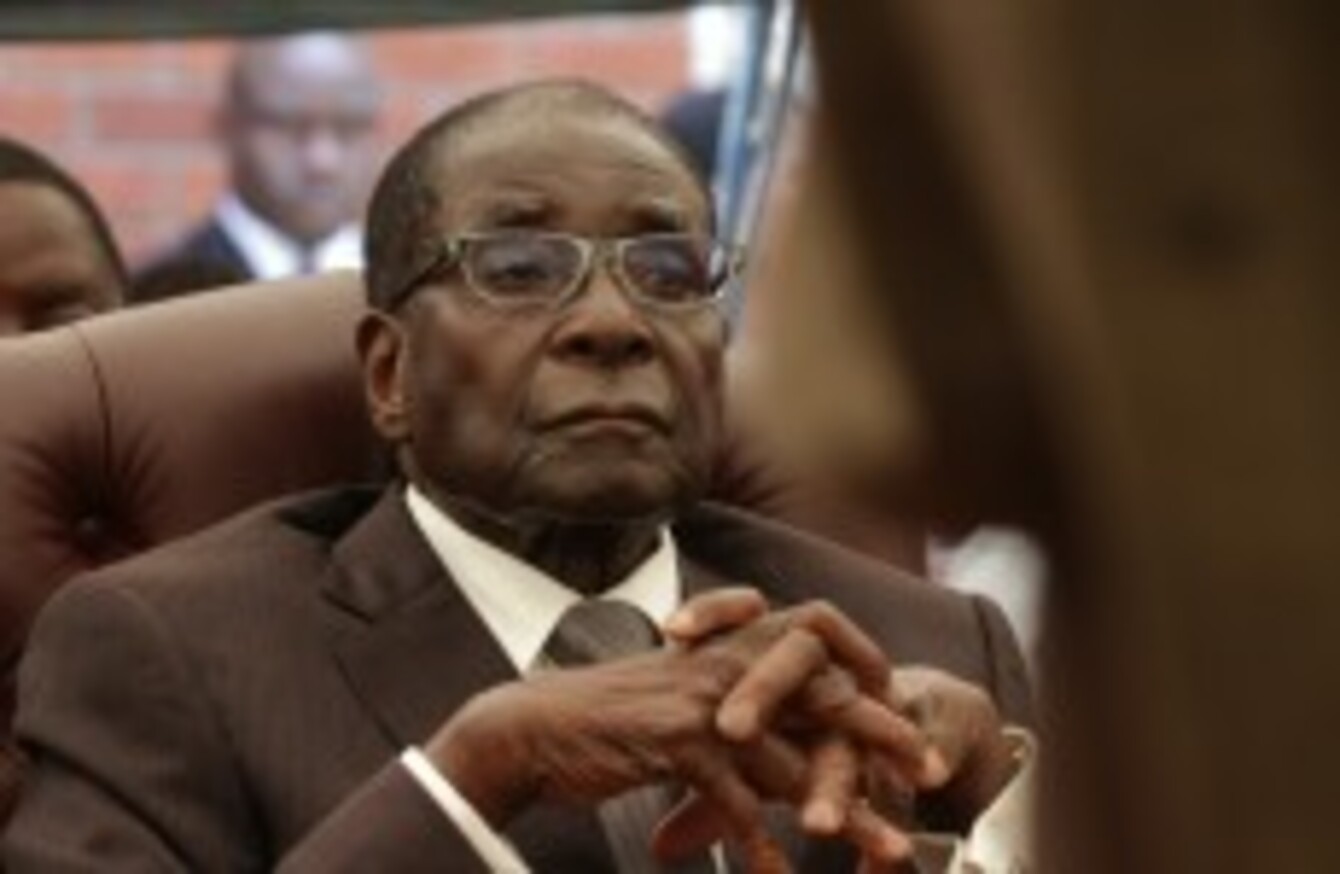 Image: Tsvangirayi Mukwazhi/AP/Press Association Images
Image: Tsvangirayi Mukwazhi/AP/Press Association Images
ZIMBABWEAN PRESIDENT ROBERT Mugabe has said he gets by on a modest salary of $4,000 a month because of the "hard times" facing the country, state media reported today.
Zimbabwe is still recovering from years of economic collapse attributed mainly to government policies under Mugabe, who has run the country since independence in 1980.
"I am earning $4,000 (€2,900) just now, because of the hard times. This is what we decided on, that we should recognise the hard times at the moment," Mugabe said in a BBC interview at the weekend, according to excerpts published in state media.
The average wage in Zimbabwe is $300 a month, but unemployment runs at 80 percent and most of the population of 13 million live in poverty.
Outside interests
The report did not say how much the 90-year-old president, who favours designer suits and Rolex watches, might receive in allowances or what he earns outside government.
Mugabe has interests in farming among known business entities under his name.
The president built a plush private mansion on the outskirts of the capital Harare, reportedly worth more than $10 million.
Last month the veteran leader gave a $100,000 gift to his daughter and son-in-law at their wedding, which he hosted at his mansion with more than 4,000 guests.
Salary cap
Last month Zimbabwe announced a $6,000 salary cap for executives working for state-owned companies following reports that some of them were grossly overpaid.
The head of the public health insurance fund was a top earner, with a gross monthly salary of $535,499, while the Zimbabwe Broadcasting Corporation boss took home $37,050 a month.
The country in 2009 ditched the worthless Zimbabwe dollar currency in favour of the US dollar and a raft other regional currencies.