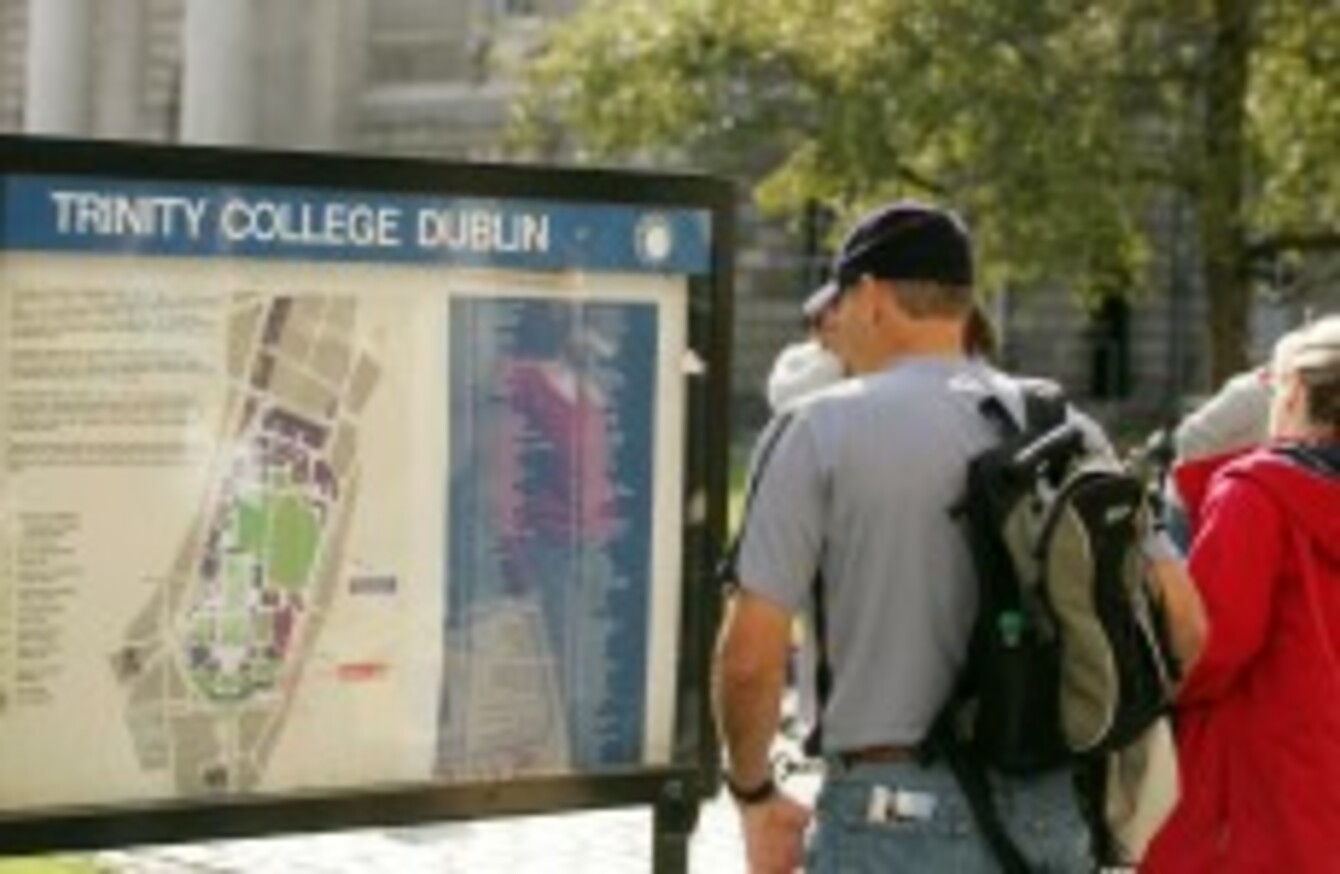 Trinity College, Dublin
Image: Sam Boal/Photocall Ireland
Trinity College, Dublin
Image: Sam Boal/Photocall Ireland
THERE NEEDS TO be a 'robust public discourse' on Ireland's education system, the Teachers' Union of Ireland has said.
TUI General Secretary John MacGabhann spoke at a TUI seminar on Higher Education issues in Dublin yesterday, where on behalf of the the union he urged that caution should be exercised in making any changes to third level education.
The union – which represents 3,500 lecturers in the sector - has also warned that technological university status may not be appropriate for all Institutes of Technology.
University Lecturers
New research has shown that Irish university lecturers work slightly longer hours compared to their European counterparts. Irish lecturers work on average 50 hours a week, compared to 48.
The TUI said that:
Institute lecturers teach 18 to 20 hours per week where the international norm is 10 to 12. For each hour of teaching, a multiple is also spent in evaluation and preparation.
It added that included in a lengthy list of other academic responsibilities are research, devising and updating syllabi on an on-going basis, course development and planning and extensive assessment.
The TUI said that student numbers have increased by 20 per cent over a four year period when lecturer numbers were stripped back by 8 per cent.
Institute lecturers have never found themselves more stretched to meet the demands of a vastly increasing and diverse student cohort with significantly reduced resources. Robust public discourse on our education system is acceptable and indeed necessary. The spreading of blatant falsehoods about those working within it are not.
Restructuring
MacGabhann also spoke about the restructuring of Irish higher education institutions is required, such as the suggestion of clustering and amalgamations in the Institute of Technology sector.
It may well be the case that technological university status would be appropriate for some of the institutes but it is by no means clear that it would be appropriate for all.
He added: "It is not good enough to make a second rate university of a first rate institute. Clearly, this would not serve the students, the region, the economy or our society."
TUI advises that institutes should proceed with caution, making sure that they retain what is best in them, that they do not substitute a nominal status for genuine educational stature.
The union insists on the "full and robust involvement" of its members in any process of structural change.
Higher Education Authority
The general secretary also said that the HEA "clearly is charged with making decisions that have profound industrial relations implications".
However, when approached, the HEA will primly state that it does not have an industrial relations function.
MacGabhann concluded that it is necessary for the Minister for Education to indicate where the TUI can engage with all the relevant agencies in regard to issues arising from the strategy being advanced by the HEA.