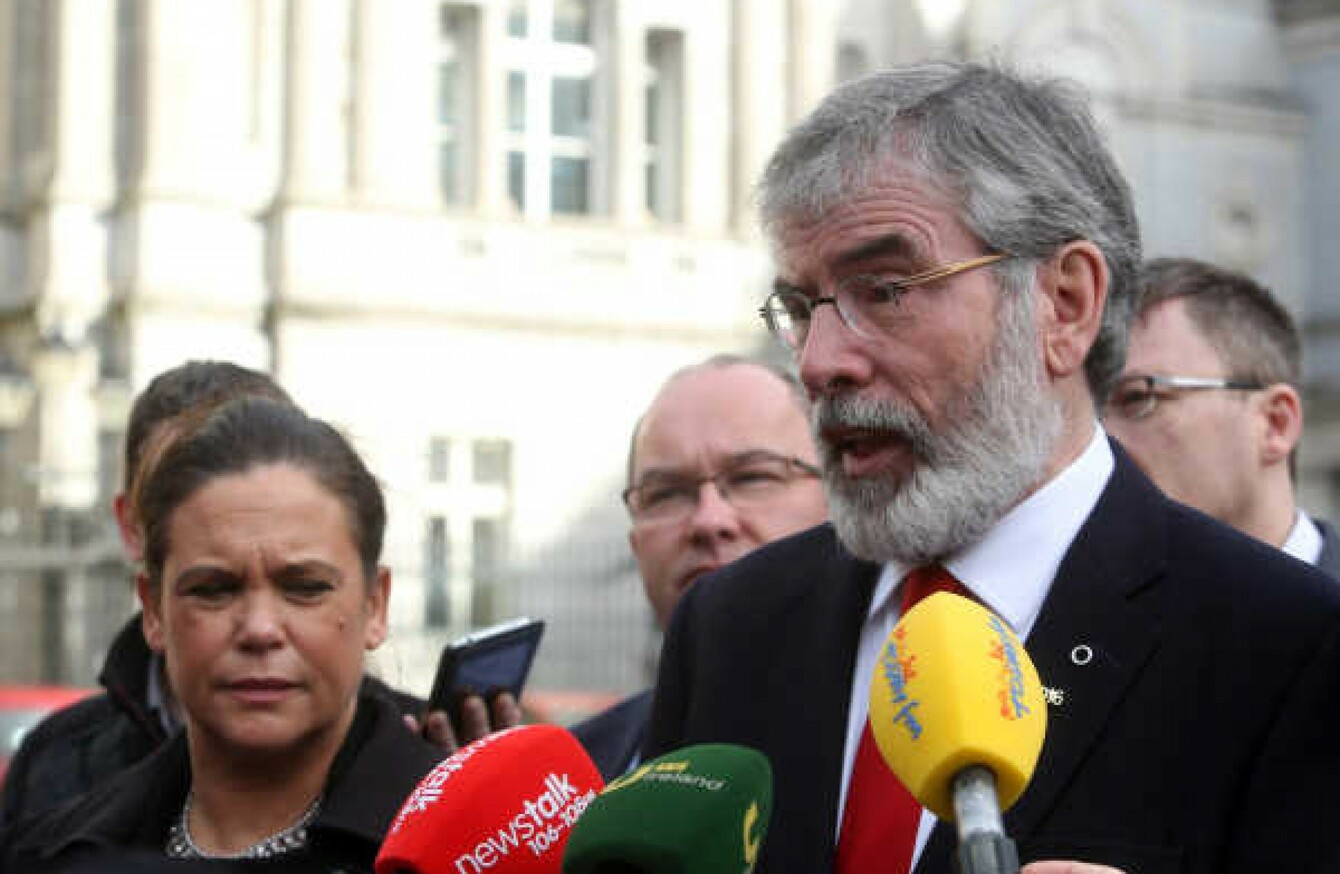 Image: Sam Boal/RollingNews.ie
Image: Sam Boal/RollingNews.ie
POLITICAL PARTIES ARE lining up to express shock at last night's RTÉ Investigates documentary that show a number of councillors appearing to offer help in return for cash.
As part of the programme's undercover footage 'Nina', a journalist posing as a wind farm investor, sought help from councillors to advance planning applications.
Three councillors were seen to seek financial compensation in return for their help.
Speaking after the programme Sinn Féin leader Gerry Adams has said that the public will be "deeply angered" by the programme – and that the major party of government carried some of the responsibility.
The Louth TD criticised Fine Gael for not enacting recommendations from the Mahon report, pointing specifically to a failure to appoint an Independent Planning Regulator.
In May of this year Sinn Féin's spokesperson for the environment Brian Stanley introduced a private member's motion calling for the establishment of a regulator.
Fine Gael and Labour must now stop opposing robust anti-corruption legislation and the establishment.
In a statement late last night Fianna Fáil confirmed that Councillor Joe Queenan had resigned from the party.
The party said that following the programme it would be commencing an internal inquiry.
Fianna Fáil expects the highest standards from its public representatives. There is absolutely no tolerance within the party for any breaches of such standards.
Speaking after the programme, Fine Gael's Minister for Defence Simon Coveney that the behaviour of the councillors was the type of thing that might be seen in a programme like Killinaskully and that he hoped the gardaí would be investigating.
What will the repercussions be?
It is unclear at this point if any further action is set to be taken against the councillors.
Speaking on RTÉ's Morning Ireland programme this morning, Brian McKevitt, the assistant principal with the Standards in Public Office Commission said that the independent body had been waiting for 10 years on a change in legislation that would allow it to initiate an investigation without a complaint first being made.
The responsibility for investigating these matters is also currently spread across a number of different authorities, further complicating matters.