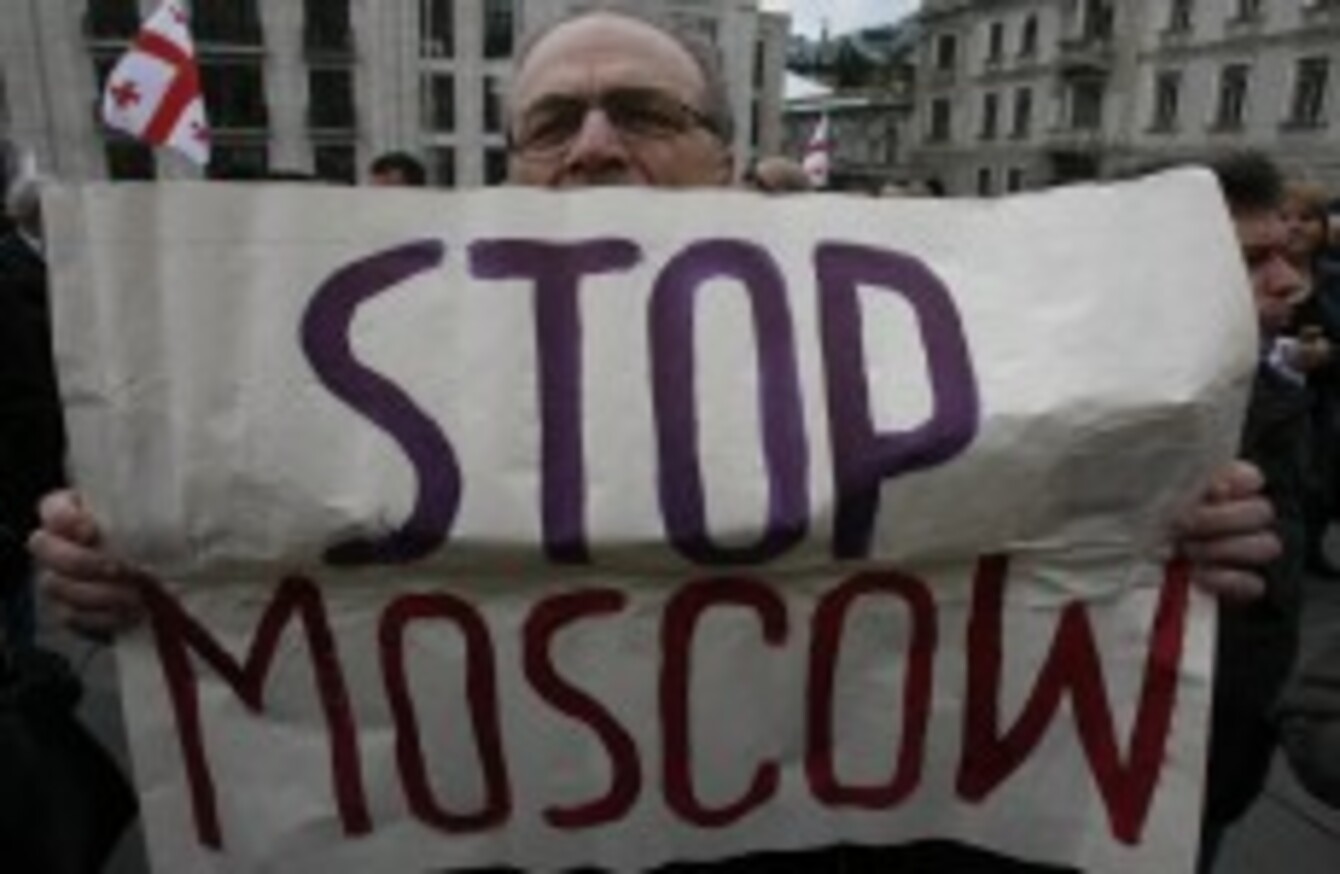 Image: AP/Press Association Images
Image: AP/Press Association Images
Russian Foreign Minister Sergei Lavrov has accused Western countries of "off the scale" hypocrisy over the crisis in Ukraine where protests in the southeast led to fresh violence at the weekend.
"We can remember when violence on Maidan (Independence Square in Kiev) that ended with dozens and dozens of deaths was called democracy, while peaceful protests that are ongoing now in southeastern Ukraine are called terrorism," Lavrov said.
"The hypocrisy is off the scale."
Meanwhile, Ukraine's interim president on signalled support for a national referendum on turning the ex-Soviet republic into a federation with broader rights for its heavily Russified east.
"We are not against holding a national referendum," Oleksandr Turchynov told lawmakers. "I am certain that a majority of Ukrainians will support an indivisible, independent, democratic and united Ukraine."
Ukraine has sent special security forces into the city of Slavyansk yesterday to regain control of a police station that had been seized by about 20 militants, resulting in dead and wounded on both sides, according to Ukraine's interior minister.