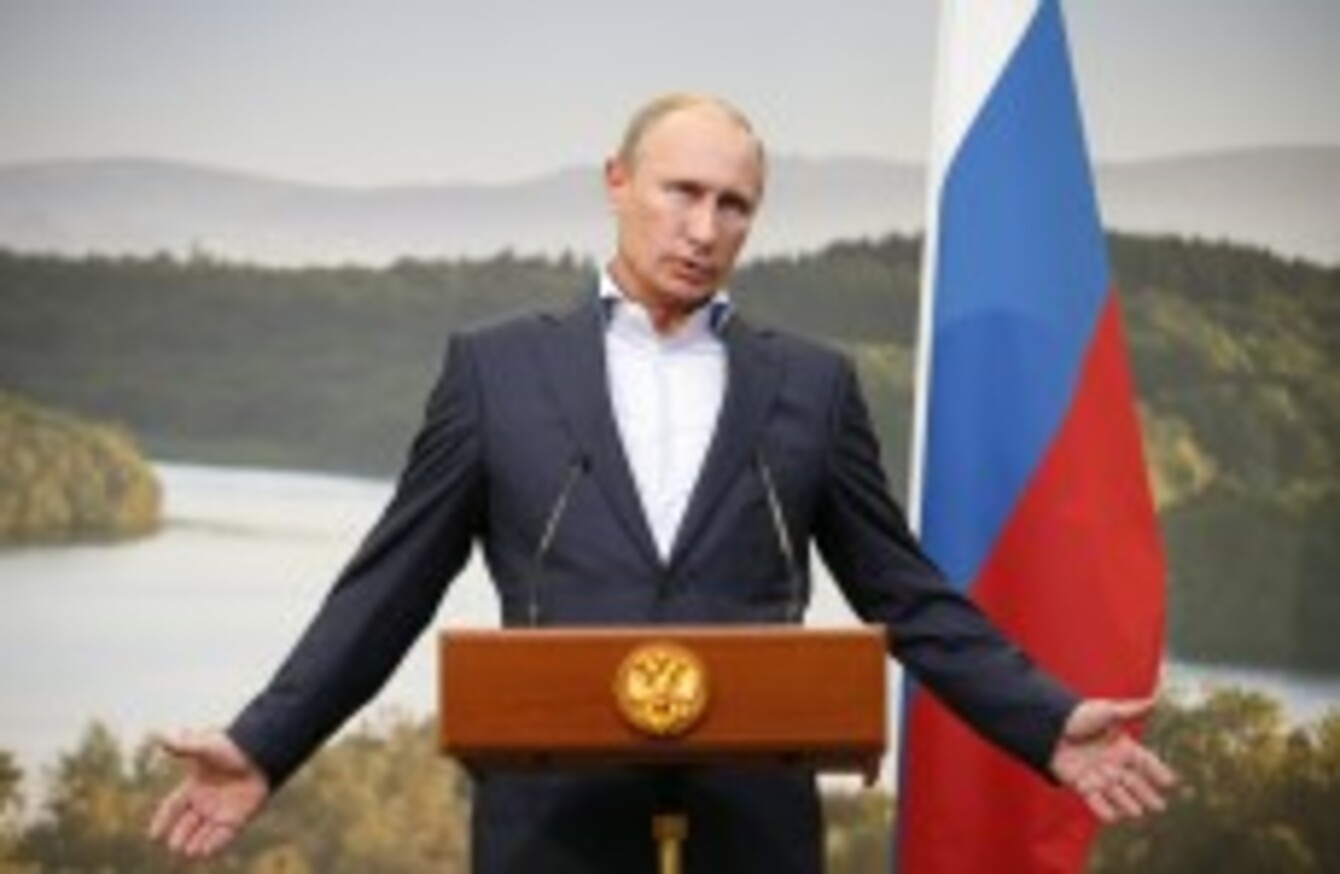 Image: File photo - Matt Dunham/AP/Press Association Images
Image: File photo - Matt Dunham/AP/Press Association Images
RUSSIA VETOED A Western-backed resolution condemning the Crimea referendum at a UN Security Council emergency vote today but China abstained, isolating Moscow further on the Ukraine crisis.
The draft resolution, which says tomorrow's referendum would have no validity, got 13 votes in the 15-member council. But it was rejected when permanent member Russia exercised its veto.
The resolution had declared that the referendum on the autonomous region coming under Kremlin rule "cannot form the basis for any alteration of the status of Crimea."
China often backs Russia at the council, especially on Syria-related votes, and Western powers presented its abstention as the best possible outcome from today's vote.
"Russia totally isolated at UNSC. 13 vote for Resolution. Even China abstains," US deputy national security advisor, Ben Rhodes, tweeted after what was the seventh UN emergency session since the crisis began.
"Russia, isolated, alone and wrong, blocked the resolution's passage," US ambassador Samantha Power told the council.
"This is a sad and remarkable moment," she said.
Invasion
Ukraine accused Russian forces of invading a southeast region of the country that neighbors Crimea. Thanking the UN for its efforts, Kiev warned the world the crisis had suddenly got worse.
"This is something which changes the situation dramatically," Ukrainian ambassador to the UN, Yuriy Sergeyev, told reporters.
The United States was looking into the reports but would see any new Russian troop movement in south Ukraine as an "outrageous escalation" of the crisis over Crimea, Power warned.
"For something additional, even more escalatory to have occurred would be flying in the face of everything you have heard here today," she told reporters.
The Security Council session, which lasted more than an hour, degenerated into the usual recriminations between Western powers and Ukraine stacked up in one corner, and Russia in the other.
'It's a sad day'
France, like Ukraine, harkened back to the days of the Cold War.
French ambassador Gerard Araud told reporters that the impending annexation of Crimea was "totally unacceptable."
"It's a sad day, really, because we have the impression to go back 30 or 40 years," he added.
British ambassador Mark Lyall Grant demanded Russia work to find a peaceful solution and "take notice of its isolation."
"If Russia fails to respond to Ukraine's outstretched hand, it will lead to further escalation of tension in the region and further consequences for Russia," he said.
The United States had drafted the resolution in very measured terms so that it could be accepted by Beijing.
China
Chinese ambassador Liu Jieyi justified Beijing's abstention by saying that passing a resolution at this moment would "only result in confrontation and further complicate the situation."
"China has always been fair and objective. We will continue to mediate and promote dialogue so as to play a constructive role in seeking a political solution to the crisis," he said.
Beijing has long defended the need to respect territorial integrity and does not back interference in the internal affairs of other countries.
When the Security Council ruled on a similar international crisis, between Russia and Georgia in 2008, Beijing abstained.
'PR'
Russia's veto had been certain after last-ditch talks between US Secretary of State John Kerry and his Russian counterpart Sergei Lavrov broke down in London yesterday.
"It is a secret to no one that the Russian Federation will vote against the resolution," Russian ambassador Vitaly Churkin told the council before the vote.
He defended this weekend's referendum as necessary to fill the "legal vacuum" that arose "as a result of an unconstitutional coup d'etat in Ukraine."
He later singled out Ukraine for "going beyond" permissible rhetoric, France for failing to mention killings in Russian-speaking Ukraine and the United States for its "PR".
"Madam Power spoke of truth. Was Washington telling its truth about its role in the development of the crisis?" he thundered.
"Why are you negating the right of the people in Crimea to express their will in the referendum tomorrow?"