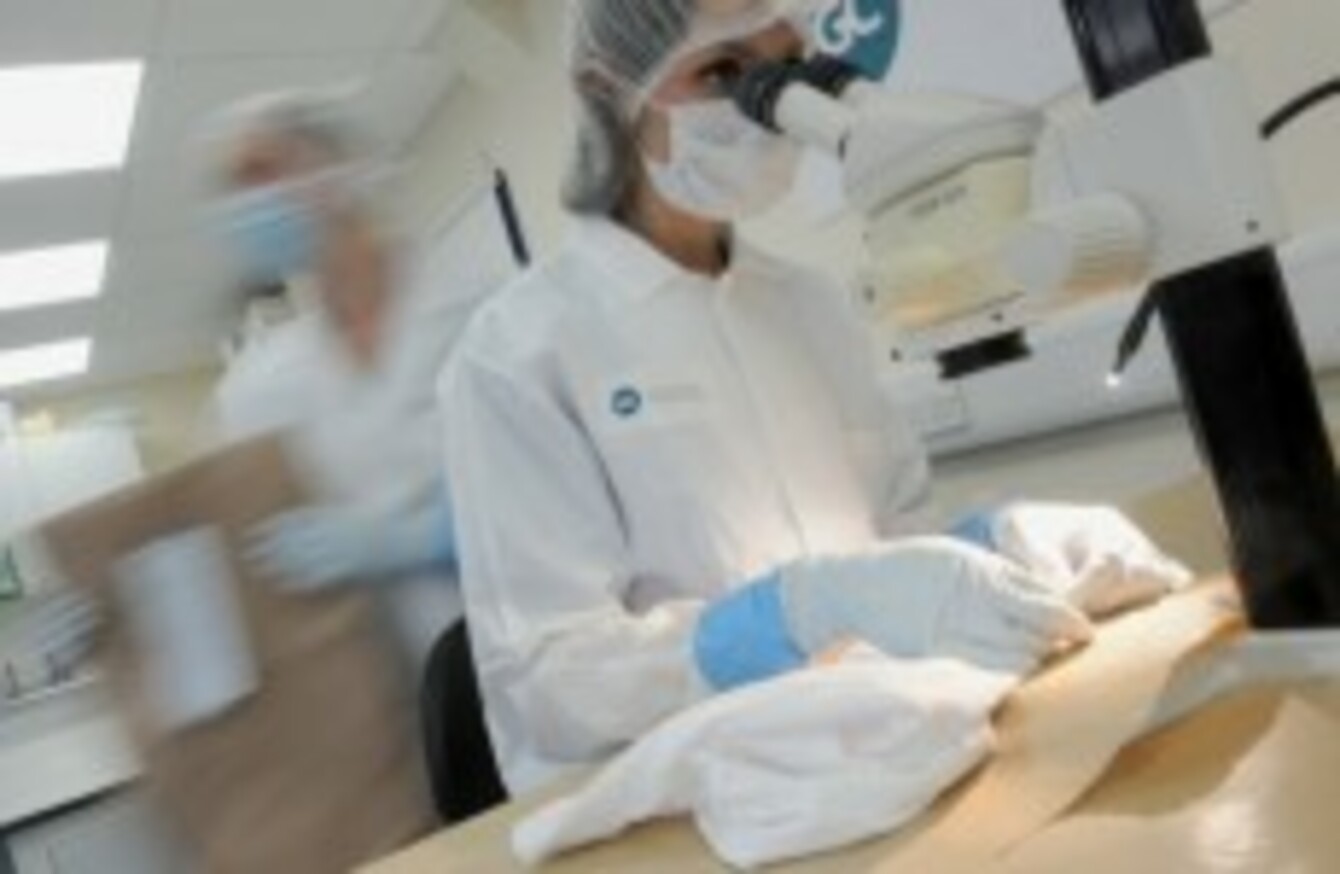 File photo
Image: Press Association
File photo
Image: Press Association
SCIENTISTS AT UCD and the Mater Hospital say they can now link osteoporosis in HIV positive patients to a drug commonly used in the treatment of the virus.
The researchers say that there is a potential link between the drug and a loss of bone mineral density, which leads to osteoporosis.
The bone disease affects about 5 per cent of Ireland's general population but that increases to 15 per cent in people who are HIV positive. Many of these are less than 50-years-old, according to doctors taking part in the study.
"Understanding why that is the case, and establishing the potential cause, has been a concern within the HIV research community for some time," said Dr Paddy Mallon.
The new research suggests that bone density in the spine is reduced in patients who are treated with the antiretroviral drug tenofovir.
Dr Mallon, who is Associate Dean for research at UCD School of Medicine and Medical Science and a consultant in infectious diseases at the Mater, presented his findings at a conference in Seattle, USA earlier this week.
He said that while tenofovir is highly-effective at suppressing HIV, diseases such as osteoporosis are increasingly recognised in patients who are living longer with HIV.
Tenofovir is generally well-tolerated by patients and has less side effects than many other antiretrovirals.
"Understanding and managing the side effects of antiretroviral therapy is essential to improving the health and life expectancy of HIV positive patients," said Dr Mallon.
The research team, working with a group of European investigators, examined changes in bone mineral density in HIV positive patients who had a stable immune system, and switched them to a regimen that included tenofovir. The findings demonstrated a reduction in spine bone density among that group with evidence of increased bone metabolism.
"Although many factors affect bone loss in HIV, the finding is a significant breakthrough in the understanding of this complex disease. By understanding how bone loss occurs, we can look at ways of preventing it happening or reducing the impact of bone loss on patients long-term health" said Dr Aoife Cotter, who coordinated the international collaboration.
Dr Mallon's study involving 400 HIV positive patients plus some healthy volunteers into what drives osteoporosis in HIV continues.
At the end of June last year, there were 6,120 cases of HIV reported in Ireland.