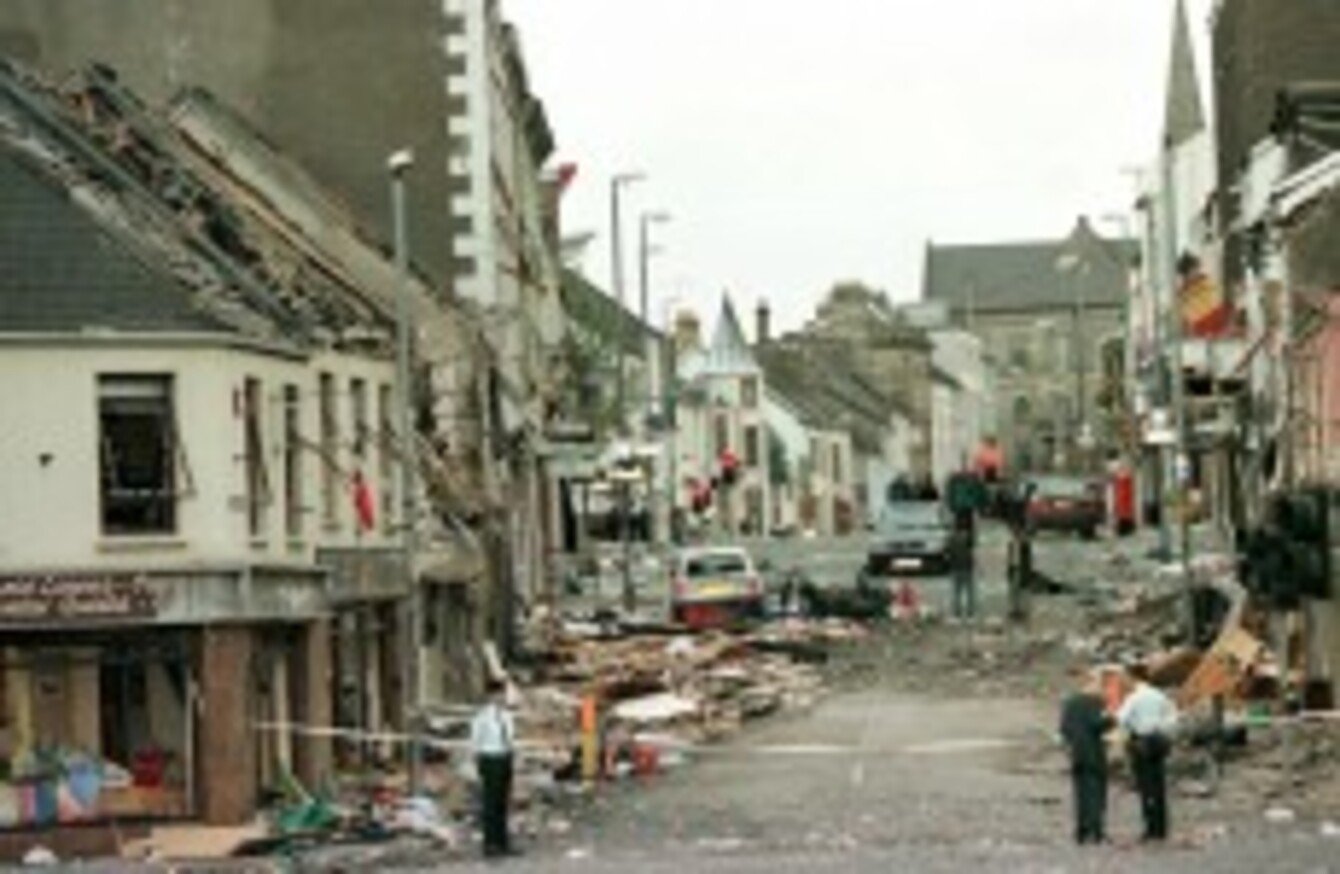 The scene of the Omagh bombing in 1998
Image: AP Photo/Paul McErlane
The scene of the Omagh bombing in 1998
Image: AP Photo/Paul McErlane
A MAN HAS been charged with the murder of 29 people in the bombing of Omagh town in Tyrone in 1998.
Police in Northern Ireland confirmed this evening that the 43-year-old, who was arrested in Newry last Monday, has also been charged with a number of other offences.
The BBC has named the man as Seamus Daly of Culloville in Armagh, who was one of four men ordered to pay more than £1.5 million in damages to the families of the victims in a civil case.
"Detectives from the Serious Crime Branch investigating the 1998 Omagh bombing have charged a 43-year-old man with the murders of the 29 people who died in the explosion and a number of other offences," the PSNI said in a statement.
As well as the 29 charges of murder, he also faces two charges in relation to the explosion and two separate charges in relation to an attempted explosion in Lisburn in April 1998, a total of 33 charges.
The man was charged at Antrim police station earlier this evening. He will appear at Dungannon Magistrates Court tomorrow morning.
Twenty-nine people were killed and 220 were injured when a bomb in a parked car exploded on Market Street on 15 August 1998 in the single bloodiest terrorist attack of the Troubles.
No-one has ever been convicted of the bombing in a criminal court.