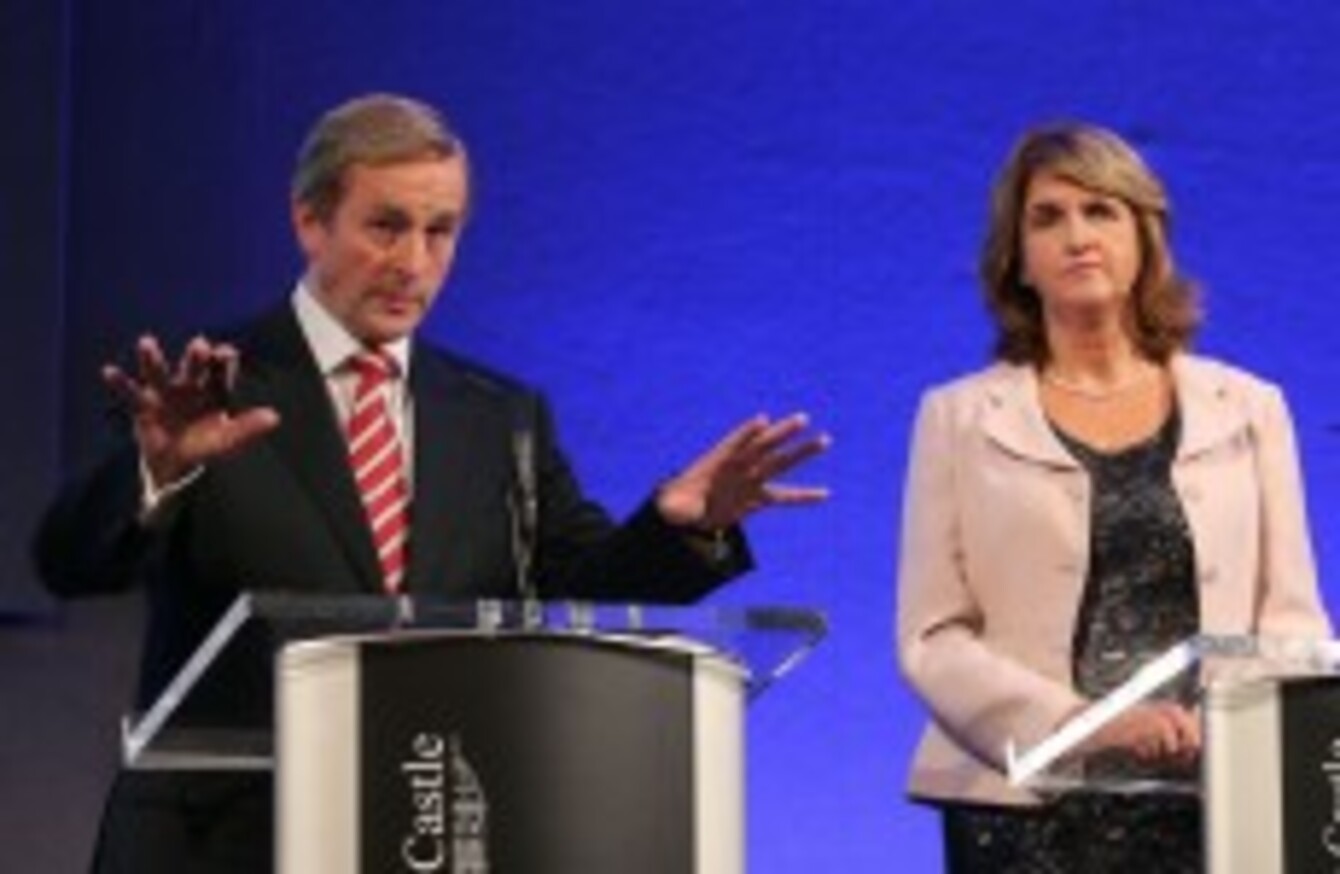 Enda Kenny and Joan Burton at today's press conference.
Image: Niall Carson
Enda Kenny and Joan Burton at today's press conference.
Image: Niall Carson
Updated at 2.30pm
TÁNAISTE JOAN BURTON has refused to say how she'll be voting in the Seanad by-election, telling reporters at Dublin Castle this afternoon that it was a secret ballot.
Both Burton and Taoiseach Enda Kenny were faced with further questions on the John McNulty controversy today, as they attended a meeting of the North South Ministerial Council.
It follows the emergence of further twists this morning in the saga surrounding the Donegal businessman's appointment to the board of IMMA, and his subsequent nomination as the Fine Gael candidate for the Seanad.
Earlier this week, McNulty himself asked TDs and senators – who make up the electorate – not to cast their ballots in his favour.
However, it later emerged that many Fine Gael members had already voted for him.
"Obviously some people had voted before John made his formal request for people not to support him," Kenny said this afternoon.
I haven't given a directive to the Fine Gael party.
He said he "won't speculate" on the outcome of the vote, adding:
It's an election obviously that when the process commences it can't be stopped – it goes through to the end. So that's the position.
Tánaiste Joan Burton was asked how she would be voting, after Environment Minister and deputy Labour leader Alan Kelly said he would still be voting for McNulty.
"It's a secret ballot, and the members of the Labour party will exercise their secret ballot," Burton said.
And a lot of them already had by the time the discussions started.
The story that just won't go away…
In the latest developments in the controversy, it emerged earlier that ballots cast by Fine Gael TDs before McNulty's 'quitting' announcement on Tuesday were retained by party officials and not posted — apparently so that the party could examine whether it was possible for members to vote again for another candidate.
Meanwhile, Today FM News reported that a source close to the withdrawn nominee said that he had been flooded with calls from colleagues asking him to re-enter the race — and that, if elected, he would consider taking the seat.
Additional reporting, Dan MacGuill.