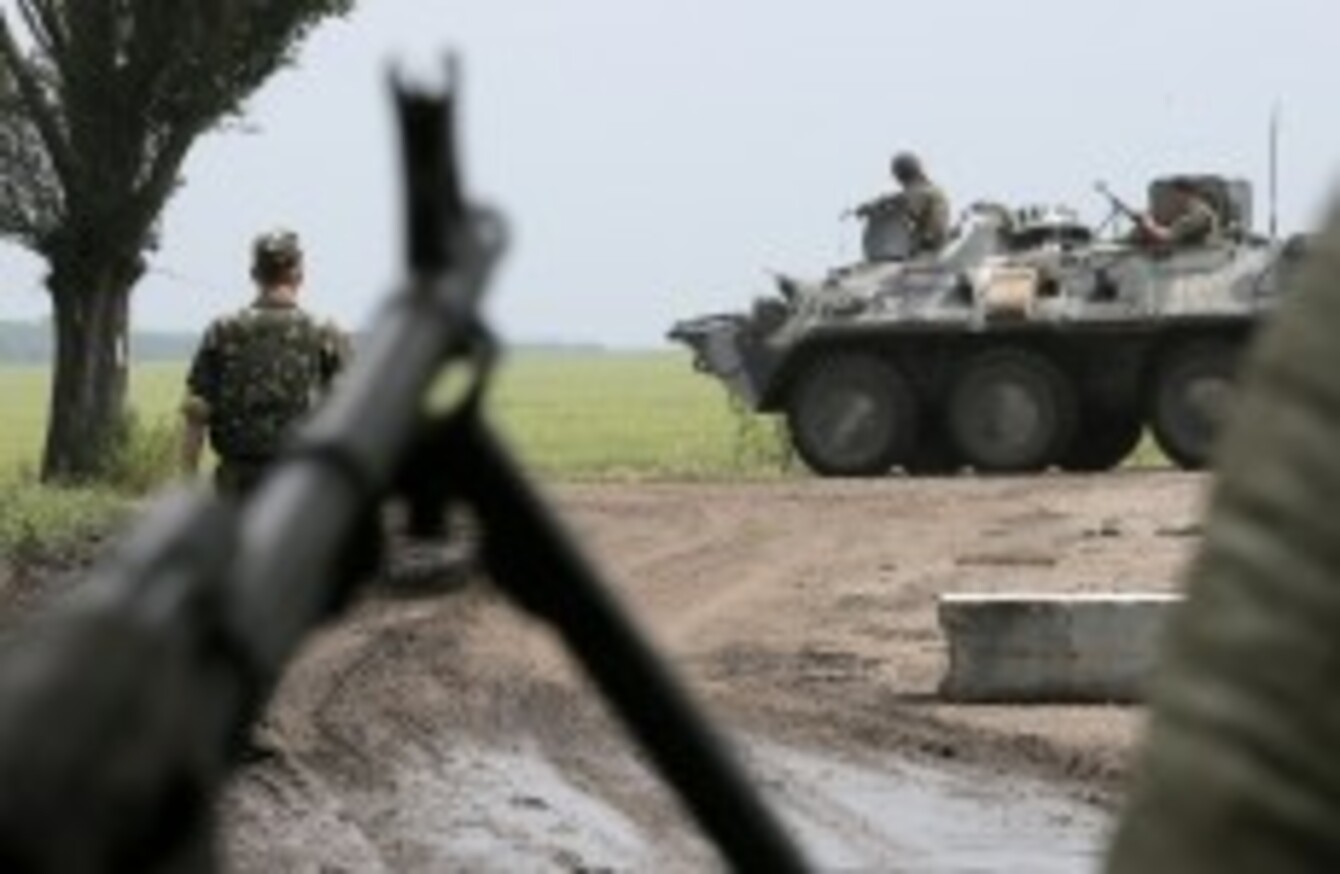 Image: AP/Press Association Images
Image: AP/Press Association Images
A SECOND TEAM of European monitors was reported missing in restive eastern Ukraine, despite army claims it had regained control over much of the separatist rust belt.
The United States meanwhile voiced growing alarm over the sudden appearance of fighters from Russia's war-ravaged Chechnya among rebels who have been waging a seven-week insurgency against Kiev's rule.
The rebels for their part dismissed speculation of a rift in their ranks after a dozen local militants were evicted from their seat of power in Donetsk by a brigade comprised largely of Chechens and other Russians from the violence-plagued North Caucasus.
The increasingly volatile conflict — growing ever more complex as rivalries emerge among rebel commanders — has ensnared a steadily climbing number of Europeans tasked with helping to resolve a crisis that has threatened the very survival of Ukraine.
The Organisation for Security and Cooperation in Europe said on Friday that it had been unable to establish contact with four of its monitors and their local translator since the group was stopped by "armed men" at a roadblock in the eastern region of Lugansk.
The Vienna-based organisation — formed in the 1970s as a forum for dialogue during the Cold War and now a principal player in the worst East-West standoff since that era — added that another four members detained by rebels in the neighbouring Donetsk region on Monday were still missing.
Rebels commanders in both regions have confirmed their detention of the monitors and refused to say when they might be released.
But Ukraine did manage to briefly skirt one crisis on Friday — this one economic — when a top EU official announced that a new and previously unplanned round of talks would be held in Brussels on Monday aimed at averting an imminent cut in Russian gas supplies.