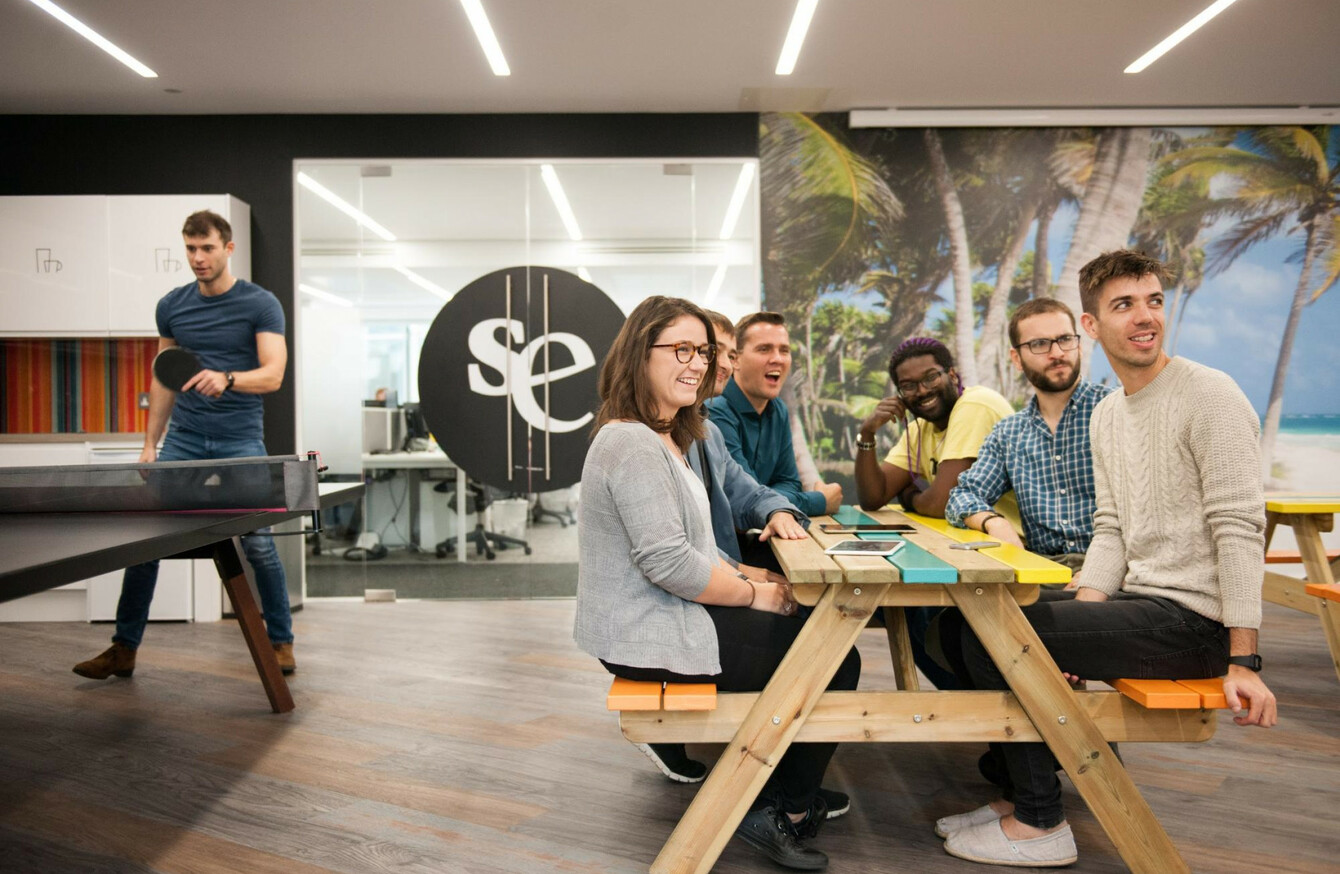 Image: Secret Escapes
Image: Secret Escapes
IF YOU LIKE decadent spa breaks, opulent holidays and finding a bargain then you have probably heard of Secret Escapes.
The worldwide brand began as a simple idea in 2010. Founders Tom Valentine and Alex Saint wanted to make booking holidays as fun as possible, so they set about creating a stress-free travel website that hand-picked offers exclusively for members
Their idea stuck.
Eight years later, Secret Escapes is one of the biggest travel websites in the world, with over 500 members of staff. Oh, and some seriously luxe offices, as the Jobbio crew found out on a recent trip to the company's London HQ.
Playstations and ping-pong
Playstations, ping-pong tables and La-Z-Boy chairs are all par for the course, plus travel-themed workspaces to brighten up those morning meetings. Fancy discussing budgets overlooking the Eiffel Tower or planning your next big project while kicking back on a La-Z-Boy chair in the US of A?
Marianna O'Hagan, Head of Product at Secret Escapes says that the company's growth has been incredible to watch.
''I started out as product manager. Then I was promoted to a senior product manager and then I was head of the department. When I joined there was just 100 people and now we are over 500."
Another person who can testify to the company's explosive growth is Global Head of HR Chloe Palmer.
"I started as a one man band," she recalls. "I now oversee a team of 12 based in four countries."
Free time for personal projects
As one of the largest travel companies in the world, it's no surprise that job candidates flock to Secret Escapes – but how does the company manage to hold onto, and continually support its hundreds of staff members?
There is a huge focus on personal development according to Bex Tonkinson, a Talent Partner at Secret Escapes.
Employers are nurtured from the very beginning of their careers she explains, and despite the company's mammoth expansion, staff members are never just numbers.
''They're great at promoting internal talent and giving promotions from within.''
Staff parties and office breakfasts
As well as the opportunities for growth and the flexible working hours, the many extra perks at Secret Escapes can't be sniffed at.
Free breakfast, staff parties, holiday and travel discounts, weekly game nights and, of course, the aforementioned office facilities.
That sense of long-term, sustainable job satisfaction is something Cheryl Horn, Secret Escape's Senior Talent Partner is very passionate about.
"We have management training and leadership training the whole way up," she says.
"We really want to develop people from within."
Do you see yourself playing Trivial Pursuit with the Secret Escapes team? Find the latest roles here.