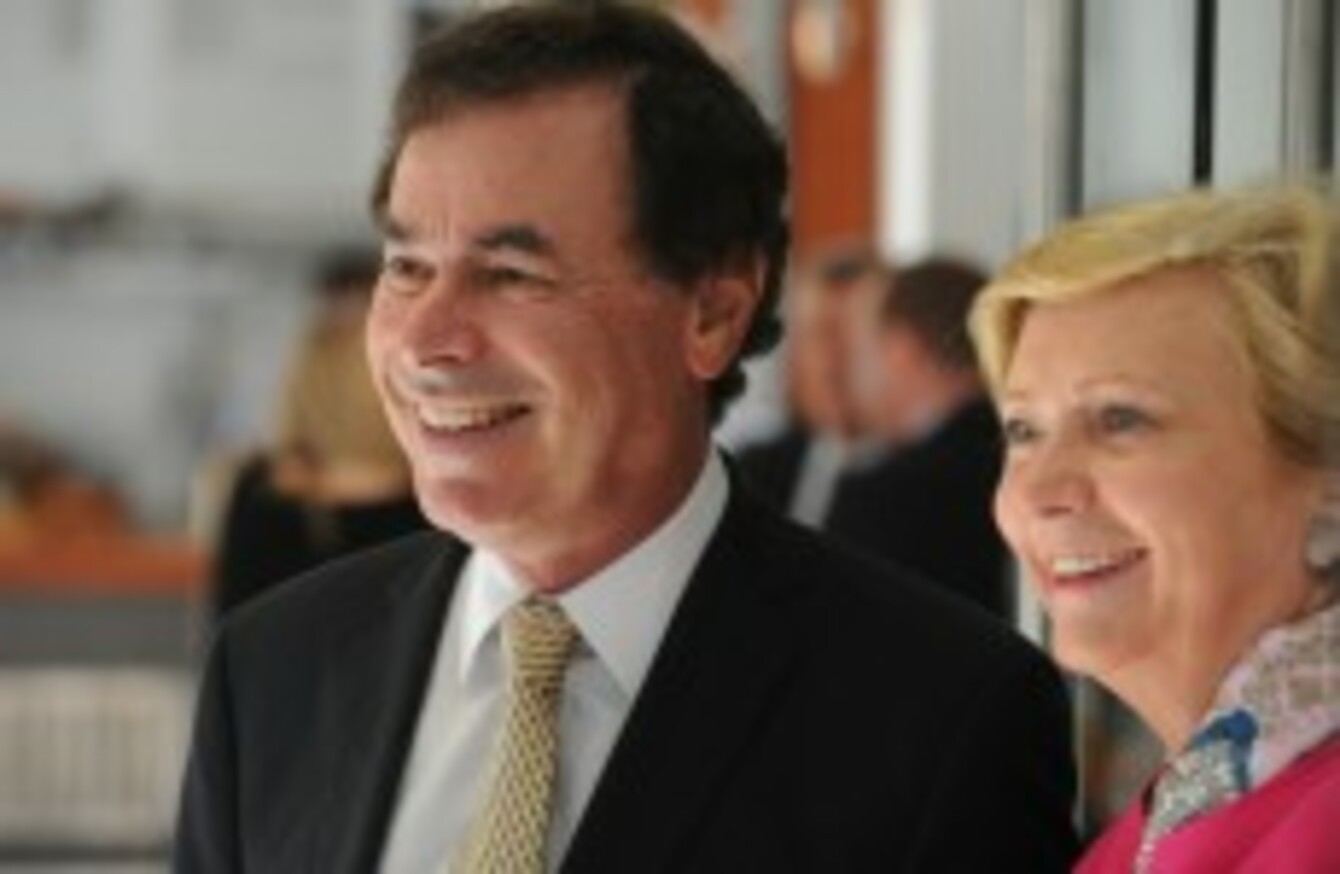 Alan Shatter
Image: Barry Cronin/PA Wire/Press Association Images
Alan Shatter
Image: Barry Cronin/PA Wire/Press Association Images
JUSTICE MINISTER ALAN Shatter has said that the referendum to establish a Court of Appeal and remove the one judgment rule on Constitutional cases is about allowing judges to assert their independence.
Shatter was speaking on RTÉ's Morning Ireland when he was asked about the change to the one judgment rule that is proposed as part of the referendum to establish a Court of Appeal.
"It isn't about putting judges under pressure," Shatter said, adding: "It's allowing judges to assert their independence."
If the referendum is passed next week, as well as setting up a Court of Appeal between the High Court and the Supreme Court, the so-called 'one judgment' rule will be removed from the Constitution.
This rule states that when Supreme Court judges rule on a case concerning a law and whether or not it is constitutional they must issue one judgment and any dissenting views are kept secret.
Passing the referendum would remove this rule and allow Supreme Court judges to issue dissenting judgments as they do in other cases – such as when the Supreme  Court ruled on X Case in 1992.
On the same programme barrister Paul Anthony McDermott raised concerns that the transparency of the proposal "might be at the price of confusion".
'Transparency proposal'
He said that we did not want judges to turn into personalities like in the United States where Supreme Court judges are known for their ideological stances.
Shatter said this was a "strange argument" and pointed out that in the X case each judge delivered individual judgments.
"This is a public interest, transparency proposal," he said.
He said the reason for including the one judgment issue in the Court of Appeal referendum is because the two are "intrinsically linked" and the new court – if set up – will also pronounce on constitutional issues.
Shatter said it is very important that people vote Yes on Friday week to establish "a modern court system, a modern court structure".
McDermott concurred, saying that the proposal to establish a Court of Appeal is "generally a good idea" but cautioned that we already "have a lot of levels of courts".