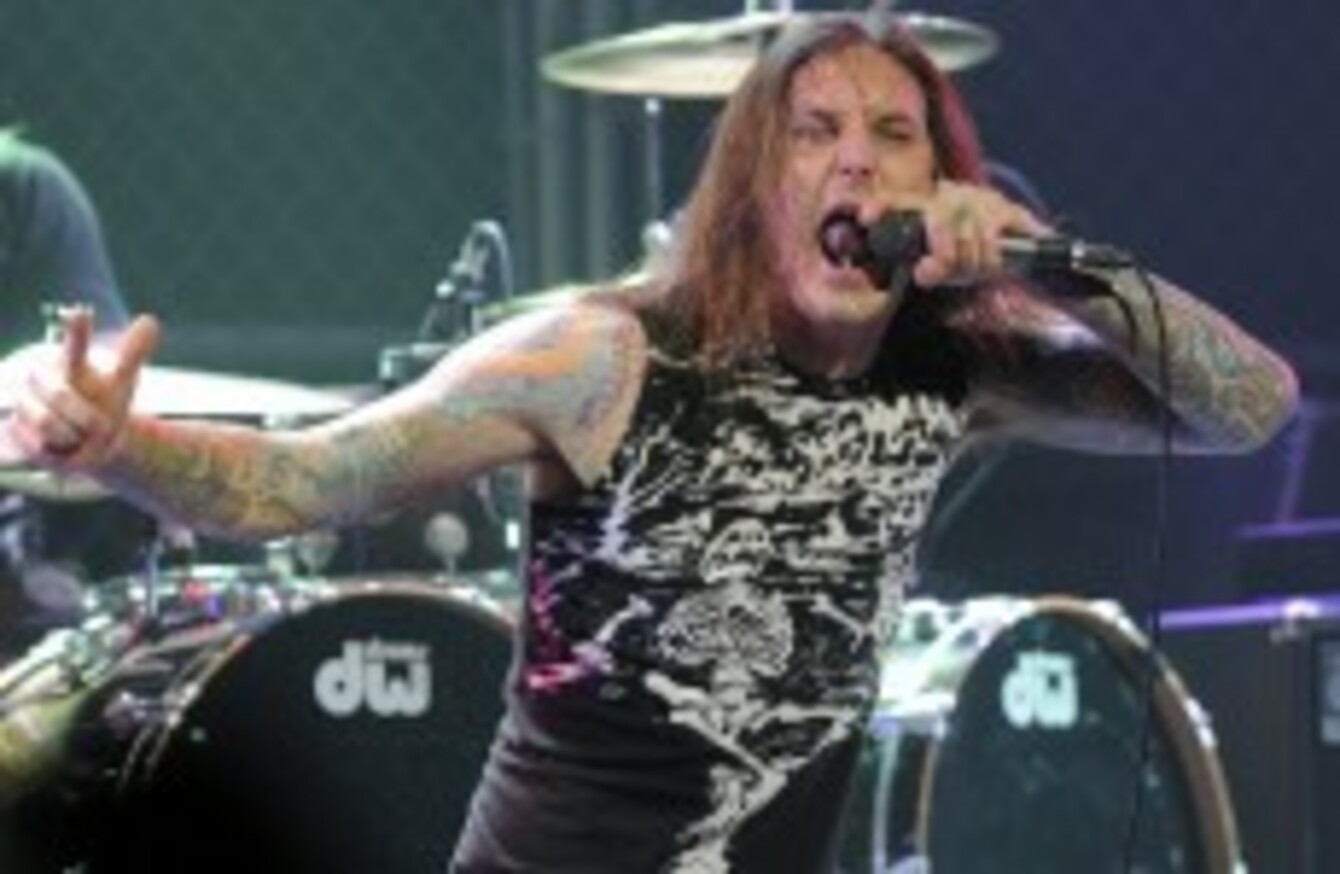 Lambesis on stage in 2010
Image: AP Photo/Chris Pizzello
Lambesis on stage in 2010
Image: AP Photo/Chris Pizzello
THE LEAD SINGER of metal band As I Lay Dying has been arrested, with authorities saying he tried to hire a hitman to kill his estranged wife.
Tim Lambesis, 32, was arrested yesterday at a retail business in Oceanside, southern California, the San Diego County Sheriff's Department said in a statement.
The statement said detectives received information Thursday that Lambesis had solicited an undercover detective to kill his wife, who lives in nearby Encinitas. A task force from several law enforcement agencies quickly launched an investigation that led to the arrest.
The department would give no further details on the investigation.
As I Lay Dying formed in San Diego in 2000 and have released six albums including 2007′s An Ocean Between Us, which reached No 8 in the US charts. A track from the album was nominated for a Grammy for top metal performance.
It was not clear whether Lambesis had hired an attorney, and a phone message seeking comment left at a number listed in his name was not immediately returned.
According to the As I Lay Dying website, the band are scheduled to tour the country with several other metal acts starting later this month.