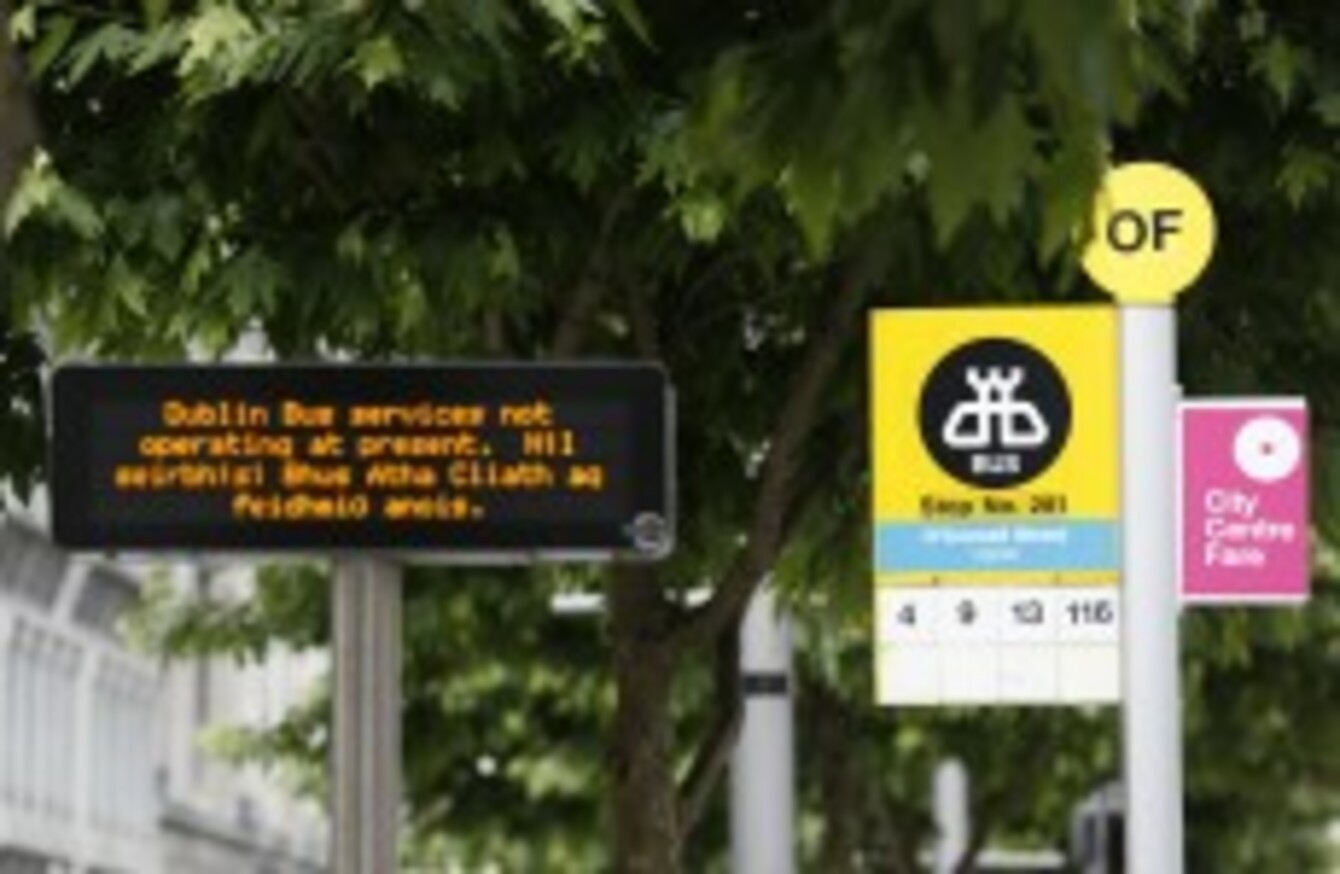 Image: Sasko Lazarov/Photocall Ireland
Image: Sasko Lazarov/Photocall Ireland
DUBLIN BUS DRIVERS affiliated to the SIPTU and National Bus and Rail Union (NBRU) trade unions have voted to reject Labour Court proposals to change their terms of employment.
The result of a ballot of members who work for the transport company saw them overwhelmingly reject the proposals to change working terms and conditions.
SIPTU workers who took part in the ballot rejected the measures by 72 to 28 per cent while 67 per cent of workers affiliated to the National Bus and Rail Union rejected the proposals by 67 to 33 per cent.
Bus drivers went on strike for three days earlier this month after a dispute with management about cost-cutting measures aimed at saving €11.7 million of which €7.7 million would come from direct payroll costs.
The disruption to hundreds of thousands of commuters forced both sides into Labour Court talks to hammer out a new cost-cutting proposal.
The new deal proposed to reduce rates of core pay for the management and executive grades of an average of €3,200 a year in addition to changes to work practices and overtime for drivers.
The changes in terms of conditions and employment would operate for 19 months in total but having been rejected by the two main unions it is likely that further Labour Court negotiations will be needed to avert further strike action.
SIPTU organiser Willie Noone said: "Our members at general meetings indicated that they were frustrated that yet again they were being asked to provide a public transport service while the subvention to pay for it was continuing to be reduced and there was no end in sight to cuts to their conditions of employment."
Other unions who represent workers in Dublin Bus are holding ballots on the proposals next week.