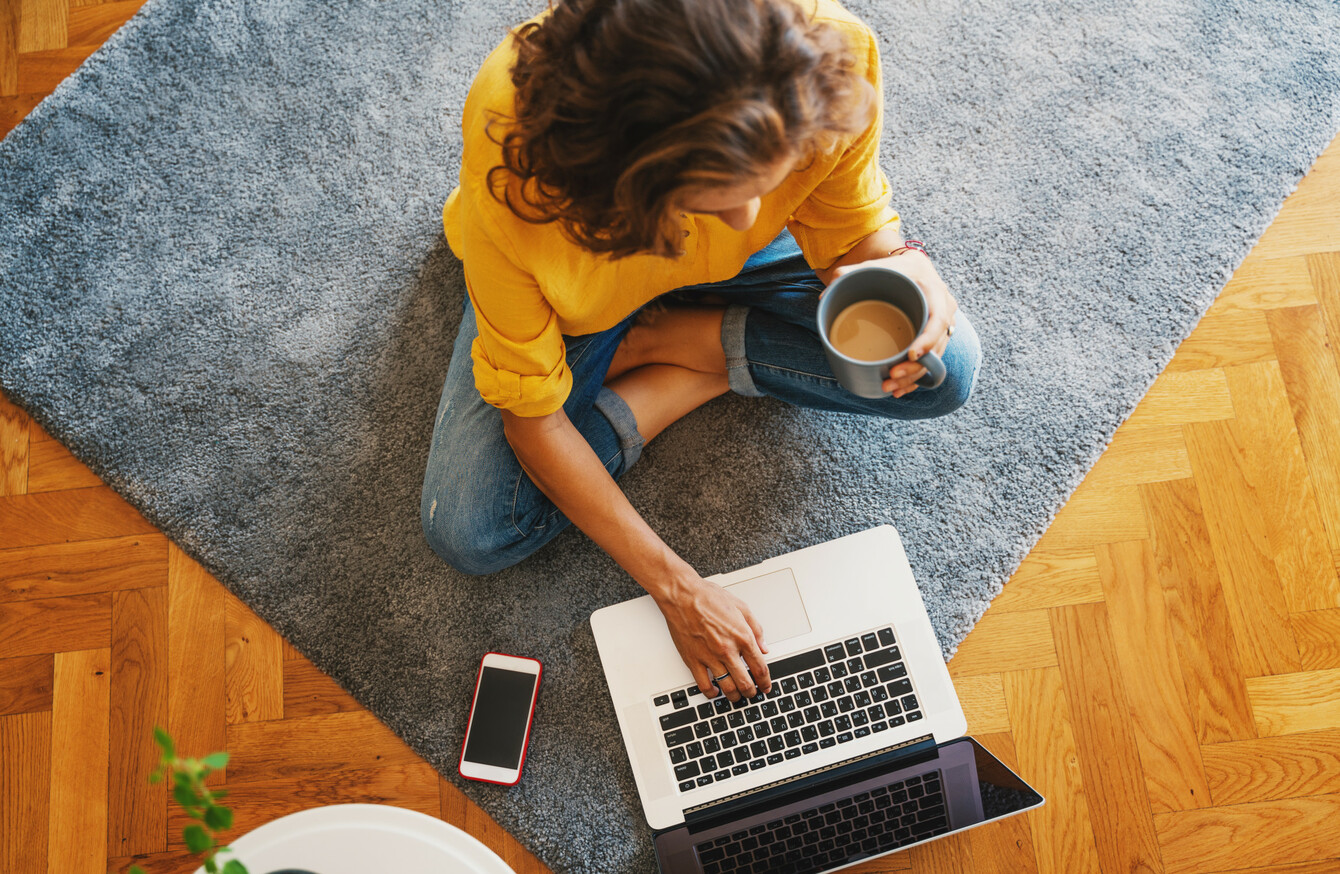 Image: Shutterstock/Olesya Kuznetsova
Image: Shutterstock/Olesya Kuznetsova
IF YOU'VE RECENTLY moved into a new home, you'll probably be familiar with the feeling of wanting everything to go smoothly. 
While there's not much to be said for missing screws from flatpack furniture or not being able to find where you packed the kettle, one thing that's easy to optimise is your new broadband connection. And, with many people still spending more time at home than before, a good connection is paramount.
"We all know that everything is interconnected at home at the moment," says Dean Lavin, Managing Director of Gadget Man Ltd.
"Lots of people are working from home, you might have a video doorbell at the front of the house, you might have an Alexa or Google Home… everything is pretty much connected, even your TV. Everything is running through the internet. So having good internet at all aspects of the house is fairly important."
But how exactly can you maximise your broadband speed at home? The first step in kitting your home out with excellent internet capability is choosing a broadband plan that fits your needs and that's as reliable and fast as possible, like Sky's Ultrafast Broadband with exclusive offers available for new home buyers and movers. 
Once that's done, there are a few tips and tricks that you can do to help boost your connection. Dean shared his expertise below…
Be smart with your router placement
If you haven't yet moved into your new home and have the opportunity to decide where to place your broadband connection, Dean recommends keeping it as central as possible: "If you have a technician coming in and you're building a house for the first time and you're looking for your connection points for your internet, somewhere in the central part of the home is probably the best thing.
"WiFi does a 360 degree span from the box, but you're always going to have a black spot if it's not central. And, if you do have a black spot, that's where you can look at extra gadgets to help counteract that."
Consider a range extender
No matter how great and reliable your broadband connection is, it might need a helping hand in parts of your home that are black spots. One way to do this, says Dean, is purchasing a range extender. 
"We had a lot of people enquiring about WiFi boosters, range extenders and things like that during lockdown. With a range extender, one plug goes at the WiFi box and the other plug goes at the other end of the house, extending the internet connection. That basically means that you can just plug the cable from your laptop into the plug in the wall and it's like running a cable directly from your laptop the whole way down to where the router is, which could be at the other end of the house or downstairs." 
Need more of a boost? Try a mesh WiFi system
Another option is purchasing a mesh WiFi system, which is available from around €90. "If your WiFi box is in a certain area and it doesn't hit the whole house, you can get these things called mesh kits," says Dean. "They come in a pack of two or three where they're like little columns that you plug in and place around the house. You can get ones that extend your WiFi to 2000 sq ft, 3000 sq ft and 4000 sq ft, so it means that wherever you are in the house, you have you know the the best WiFi speed everywhere, not just in one certain location."
Mesh kits are a good option if you have a long house with WiFi in one end and not in the other, says Dean. "WiFi boosters aren't going to be the best way to extend your WiFi if you have a long house. With a mesh kit, you can put the plug in and it acts as a device which extends the WiFi farther than what it would have been through the actual box itself."
We've come a long way from dial-up connections and not being able to use the internet when someone is on the phone, so messy wires and cables for broadband should also be a thing of the past, says Dean. "There's no real reason why you'd have to have an ethernet cable going from your box through the wall into the TV just to get a good connection anymore.
You don't have to have cables going everywhere. 
Tick one big thing off your list before you move in with Sky's exclusive new home offers and get your Sky TV and Ultrafast Broadband setup for your move in day. Find out more here. Terms and conditions apply.