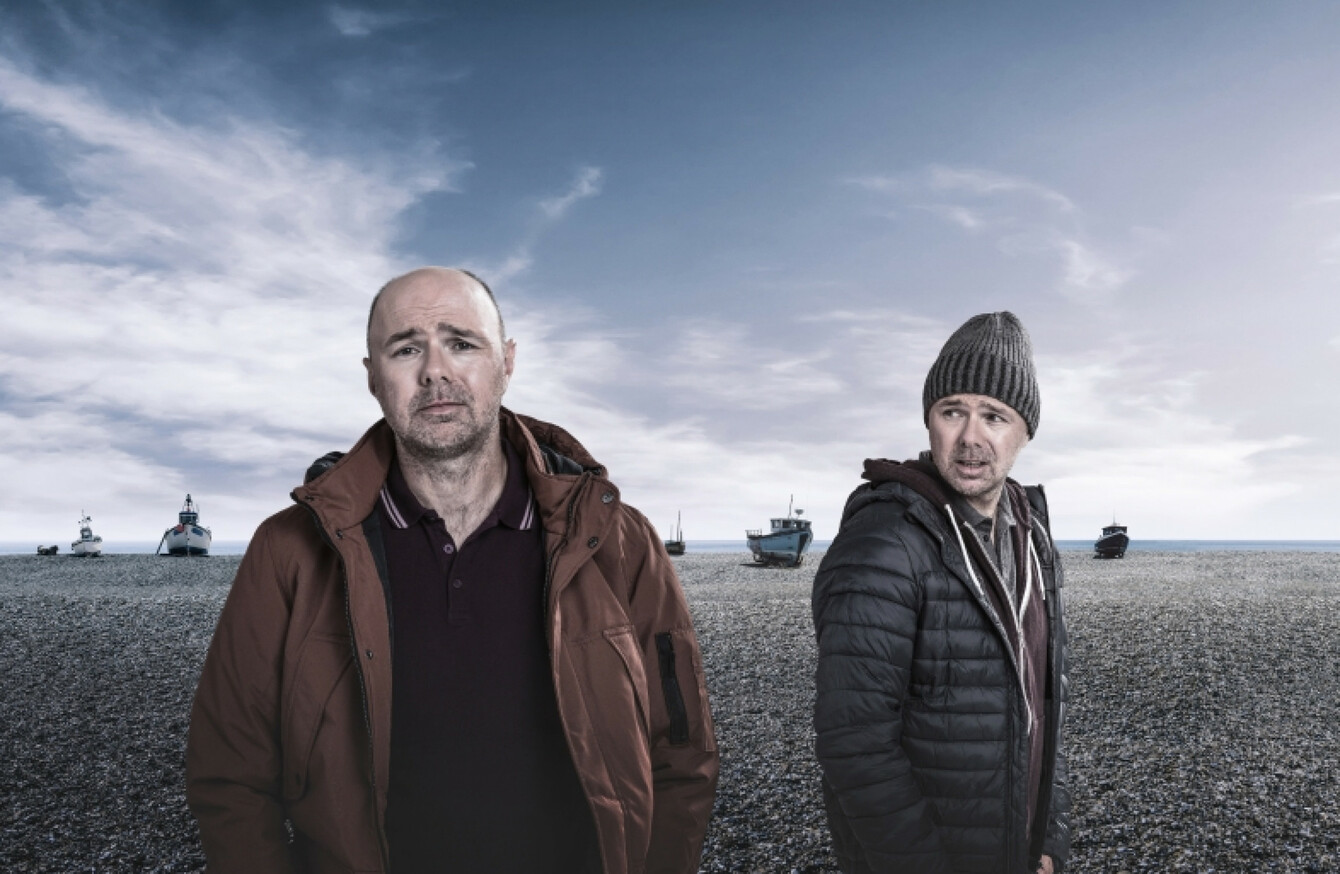 WHETHER YOU SEE it as the season of cosy jumpers and hot chocolates or just a sad reminder that winter's on its way, there's no denying that autumn is the perfect time to get your teeth into some very good TV.
And just as it's time to set the heating timers on and dig out your anorak, Sky One have lined up weeks of TV treats to look forward to enjoying under a blanket.
Here's a taster of what you can look forward to this autumn.
1. A League Of Their Own 
Source: Sky One/YouTube
If you're concerned that the show won't be the same without six-year host Jack Whitehall, you'll be glad to know that comedian Romesh Ranganathan has joined James Corden, Jamie Redknapp and Freddie Flintoff. It's their thirteenth series and fans can expect the most outlandish tasks yet.
You can also expect the lads to turn their hand to hurling in October, for a special segment based around a half-time challenge filmed at the Kilkenny v Wexford match during the summer, which Redknapp admitted was "tough": "I've a lot of respect for the guys that actually play this game". Too right.
Now airing Thursdays at 9pm on Sky One.
2. A Discovery of Witches (Sky Original Production)
Source: Sky One/YouTube
As the screen adaptation of Deborah Harkness' bestselling All Souls trilogy, A Discovery of Witches is a modern-day love story but set in a fascinating world in which vampires and witches live hidden in plain sight. The Sky Original Production stars Teresa Palmer (Hacksaw Ridge) and Matthew Goode (Downton Abbey, The Crown).
When academic and historian Diana Bishop (Palmer) discovers an ancient manuscript in a university library, she's thrown into a dangerous mystery with geneticist and vampire Matthew Clairmont (Goode). Expect dark family secrets, powerful vampires and the beautiful backdrop of Oxford University. 
Now airing Fridays at 9pm on Sky One.

3. Sick Of It (Sky Original Production)
Source: Sky One/YouTube
Starring unlikely star Karl Pilkington and er… Karl Pilkington (as his inner voice), this Sky Original Production is a six-part comedy drama about a crotchety taxi driver who's living with his aunt as he mourns a breakup with his long-term girlfriend. Making things seriously difficult, his inner-ego Karl just won't seem to shut up.
It's made by the same team behind An Idiot Abroad and The Moaning of Life, and director Richard Yee says the show "allows us to show aspects of Karl's character that we couldn't with the travel series and craft stories that are human, daft and poignant [...] all told through Karl's unique and humorous philosophy of the world."
Starts Thursday 27th of September at 10pm on Sky One.
4. The Reluctant Landlord (Sky Original Production)
You may recognise comic Romesh Ranganathan from the panel of the new series of A League Of Their Own. But that's not all he's been up to. The Reluctant Landlord is a semi-autobiographical sitcom that he wrote based on his own experiences – Ranganathan was also forced to run his father's pub for a few years. The show also stars Nick Helm as his best friend.
The Reluctant Landlord sees Romesh left running the local pub after his mischievous father left it to him in his will. Though he tries to offload it, his family are happy to use any amount of emotional blackmail to keep him on his toes behind the bar. It's not all about beer and crisps, you know. 
Starts in October on Sky One.
5. SEAL Team
Ever wondered what it takes to make it in the most elite unit of the Navy SEALs? This military drama returns for its second season and stars David Boreanaz (Angel, Bones) as the respected but intense leader of the Tier One team whose home life is falling apart because of his gruelling job. 
SEAL Team follows this exceptionally tight-knit team as they are deployed on secret missions worldwide at a moment's notice, knowing all too well the toll it will take on them and their families.  This season sees them travel to the Gulf of Guinea to rescue American hostages at an oil platform taken over by armed militants.
Starts in November on Sky One.
Whatever your taste in TV, Sky One has something to keep you entertained this autumn. Have a look at their full schedule of the latest TV, movies and box-sets right here.