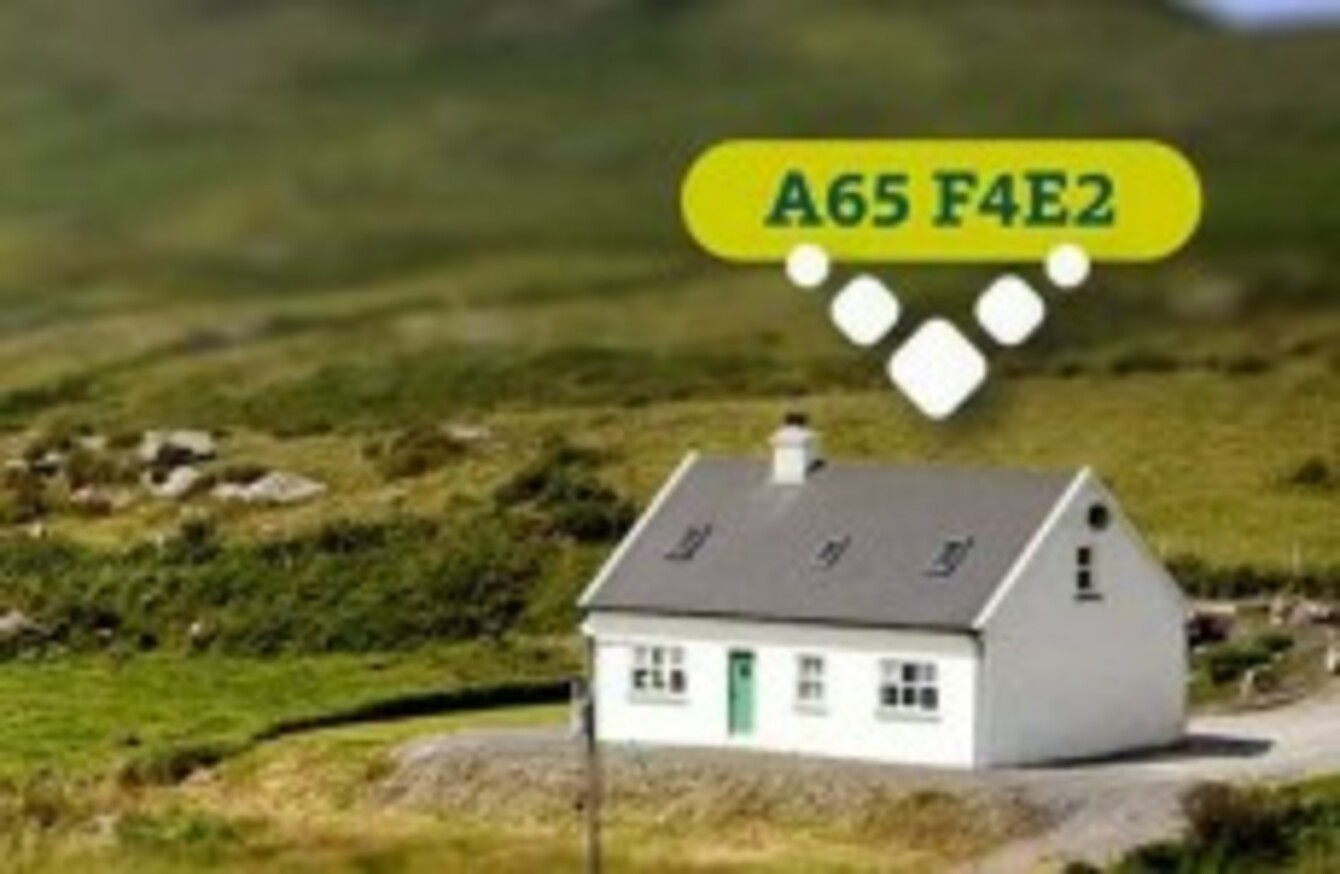 Image: Eircode.ie
Image: Eircode.ie
THE IRISH OWNER of a leading GPS company has accused the government of having "a fear of small businesses", after he was blocked from bidding for the controversial new national postcode system Eircode, for having an annual turnover of less than €40 million.
Gary Delaney, director of GPS Ireland and Loc8 Code, told TheJournal.ie that Ireland's public procurement system needs immediate change, and that it puts SMEs at a disadvantage, despite EU regulations and the government's own best practice guidelines.
The Cork businessman was responding to a letter sent by the European Commission to the Irish government, and seen by TheJournal.ie, which warned that the Eircode tender process violated an EU directive.
The letter also asked that Irish authorities take steps to "avoid similar errors" and report back to the Commission.
What this means is that the preliminary questionnaire for companies bidding for the Eircode tender breached EU regulations by not allowing small businesses to consolidate their expertise and revenues above the €40 million minimum, for the purpose of a consortium bid.
This point had earlier been rejected by the Department of Communications, in response to a complaint brought by Delaney after the opening of the Eircode tender in January 2011.
In a letter sent to Delaney in February that year, and seen by TheJournal.ie, the department said the following:
The decision to implement a minimum criterion for annual turnover is consistent with law and justified both in terms of the nature of  the procurement and the demands which will be made of a postcode management licence holder…
The use of a minimum turnover limit…does not preclude SMEs from participation as consortium members.
The EU Commission, despite finding a breach on the part of the Irish state, claims it is barred from launching an "infringement procedure" itself, and has suggested to Delaney that he request a review of the tender within Ireland.
The 10-year contract was, in the end, awarded to Capita Ireland in January of this year, and the new national postcode system is set to be in place by Spring 2015.
The complex, labyrinthine three-year experience has left Gary Delaney with a few, distinct impressions.
Firstly, he argues that the government must follow its own guidelines for best practice, specifically the notable "10/10 Circular", which was distributed by Finance Department Assistant Secretary Robert Watt in August 2010.
It lays out nine major ways in which the public procurement process can "facilitate SME participation."
"These must go from guidelines to regulations," said Delaney.
Secondly, he is troubled by the fact that the tender process for Eircode excluded an Irish SME that was "already working with the state."
Loc8 Code has been used by An Post, it has been used by the HSE for its major emergency planning, it has been used by several local authorities, and it has been used by a number of commercial entities.
And yet when it came to designing a national address code, we didn't get a look-in.
Among those private sector partners is none other than Garmin, the world-leading GPS company, which uses Delaney's address codes in Ireland.
Thirdly, it has strengthened his conviction that if the government is serious about getting small companies involved in public procurement, then tenders can and should be sub-divided into smaller, discreet projects.
There has been a failure to recognise that major tenders can be broken down into parts to engage SMEs.
When it comes to state tenders, there is a fear of small businesses.
The Eircode system, officially announced in April, has already met with significant resistance from stakeholders, before its planned implementation in the spring.
The Freight Transport Association of Ireland (FTAI), for example, has expressed concerns about the new system, and written to new Communications Minister Alex White to that effect.
FTAI General Manager Neil McDonnell told TheJournal.ie today that Eircode needed to be "reviewed by a technically competent person", at the very least.
A spokesperson for the Department of Communications did not respond to requests for comment in time for publication.