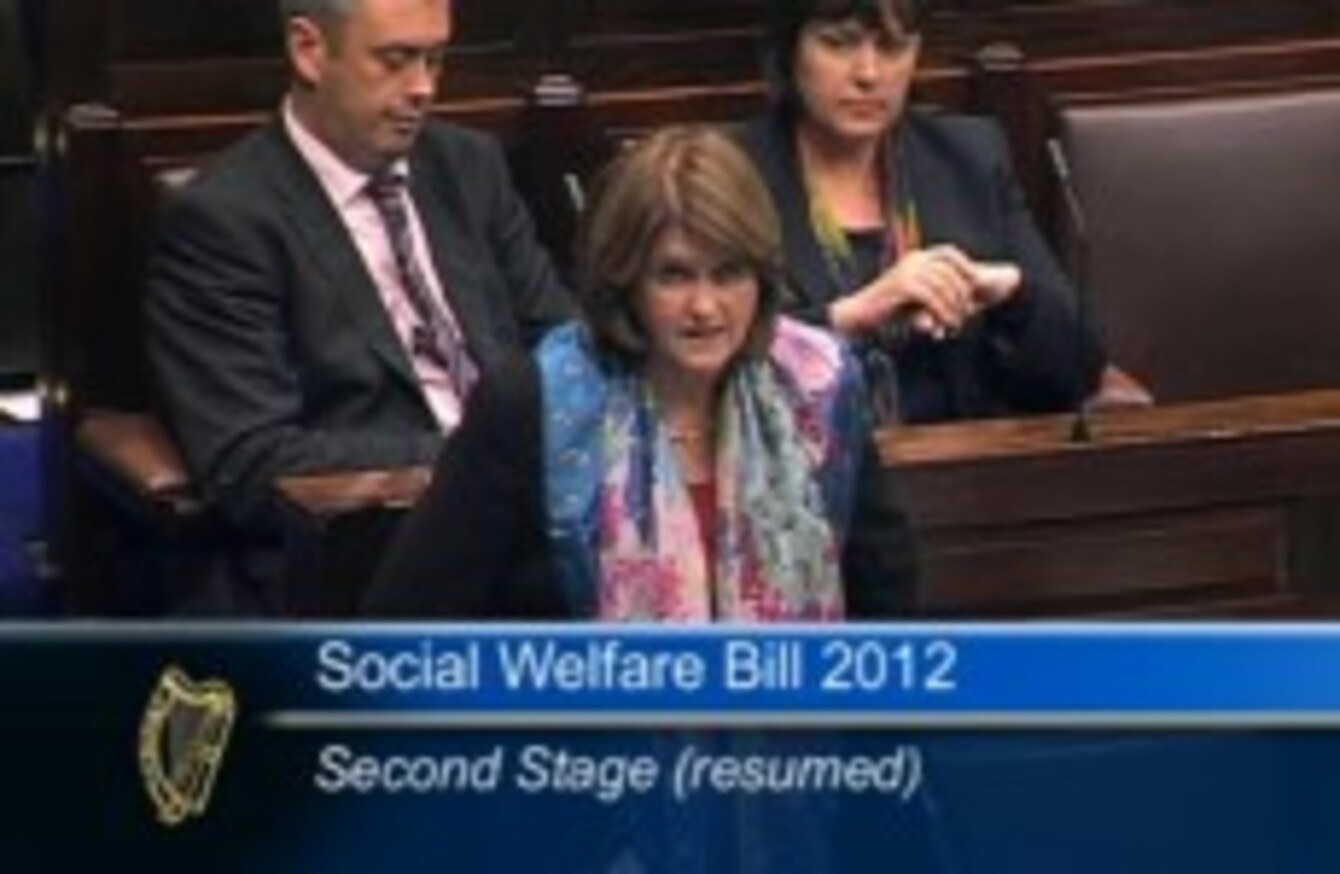 THE CONTROVERSIAL SOCIAL Welfare Bill announced in last week's budget has passed its second and moved to its third stage in the Dáil with 86 votes to 52 in the final vote sending the bill to committee stage.
Though several government TDs in both Fine Gael and Labour were critical of aspects of the bill, they all voted with the coalition parties.
Sinn Féin TD Aengus Ó'Snodaigh called for another vote on the third stage by means other than electronic to allow members to "clear their conscience" but the government again had a majority.
Now that the bill has reached committee stage, where proposed amendments are considered and voted upon, TDs will have to formally approve the inclusion of each section.
Speaking before the vote, Minister for Social Protection Joan Burton said people would suffer if the government fails to get the country back on track.
The minister said she was "very sympathetic" to all of those who are suffering but said "cuts have to be made and we are trying to do this in the fairest way possible".
The changes to the Social Welfare Bill announced in the budget last week included a cut to the annual Respite Care Grant of over €300 as well as an increase in PRSI contributions, cuts to child benefit and shortening the payment of jobseeker's benefit.
As the debate in the committee stage began in the Dáil this evening, Ó'Snodaigh said he regretted the fact that it is "a rushed bill" because of the major changes included.
Fianna Fáil TD Willie O'Dea said there was "no reason why we can't have ample time to debate these amendments".
He said the changes to the Social Welfare Bill are wide ranging and will have a "huge impact on people's lives".
TDs will now debate the different amendments to the bill with two hours set aside in the Dáil tomorrow.