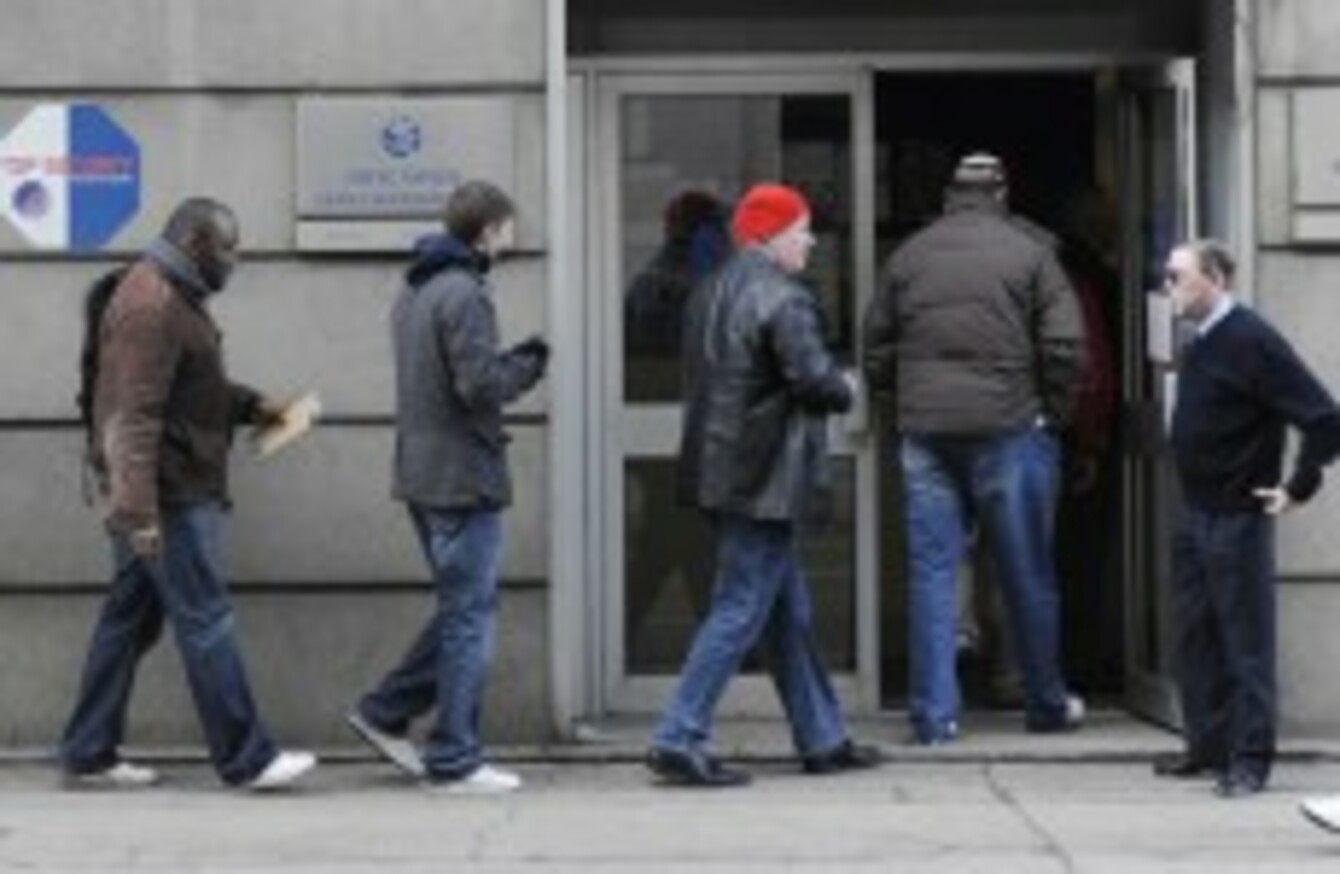 Image: Sasko Lazarov/Photocall Ireland
Image: Sasko Lazarov/Photocall Ireland
THE NUMBER OF complaints made against front-line staff in social welfare offices has increased six-fold since 2010.
The Department of Social Protection received 171 complaints about named officers in 2013, up from just 27 in 2010.
Some 102 and 103 such complaints were made in 2012 and 2011 respectively.
The number of 'fairness and courtesy' complaints received has decreased from 119 to 87 during the same four-year period.
The figures were given by Social Protection Minister Joan Burton to Sinn Féin's Spokesperson on Education and Skills Jonathan O'Brien in response to a Parliamentary Question on Tuesday.
Burton said: "The Customer Charter and Action Plan 2013-2015 sets out the level of service customers can expect when dealing with the Department and the commitment to provide a professional, efficient, courteous and timely service to all customers."
She added that all complaints received by the Department would be dealt with "promptly, fairly and impartially" and generally responded to within 15 days.
"If a customer is dissatisfied with the standard of service they receive, they should contact the staff member or section involved to have the matter resolved. If this does not resolve the issue to their satisfaction, they can make a formal complaint to the Quality Customer Service Team in person, by telephone, in writing or online at www.welfare.ie," Burton noted.
If a complaint remains unresolved, customers can appeal to the Office of the Ombudsman.
'High quality customer service'
Burton said that the Department's almost 7,000 members of staff "delivered weekly social welfare payments to 1.5 million customers, answered 8.3 million telephone calls, processed 2.1 million applications and carried out 1.1 million control reviews" in 2013.
"The Department is committed to delivering a high quality customer service to all its customers," she added.
The nature or outcome of the complaints were not divulged.