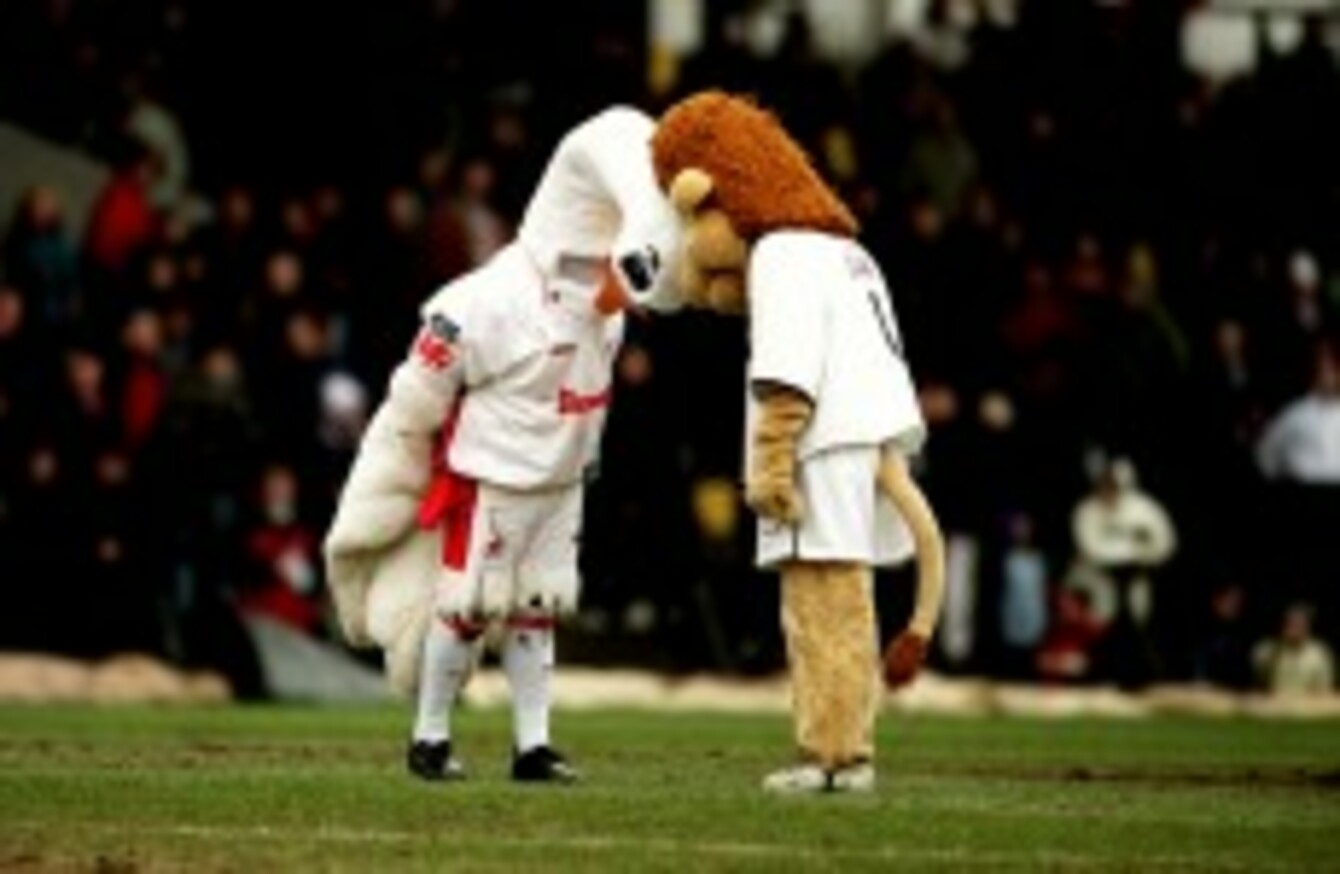 Image: PA
Image: PA
SHELBOURNE PARK BOSSES have not commented on a reported brawl between some 15 men dressed in fancy dress at the greyhound stadium on Saturday night.
According to one witness, the dog-track crowd saw a group of over a dozen men fighting – while wearing festive costumes depicting Robocop, Sonic the Hedgehog, Spiderman, Bugs Bunny, Ali G, both Bananas in Pyjamas, Mario and Luigi, an elephant, a fireman and South Park's Cartman.
Other witnesses have also confirmed the incident took place – including members of Boards.ie.
TheJournal.ie has been told by a reader that the group arrived at the stadium and were 'already very obviously heavily intoxicated'.
"They were also drinking from cans and naggins they brought in with them," the witness continues, "They were very loud and were chanting and singing on the terrace." He adds:
We decided after a few races to move away from the terrace as they were getting more aggressive and there were some insults exchanged from other groups in fancy dress.  We moved to the upper balcony and just before the 11th race a brawl broke out between the fancy dress gang and another group.

Many bystanders were caught up in the brawl and at one stage the group was shoved en masse against the bookies – many of which were slammed against the race track wall.

Shelbourne Park security was totally ill-equipped to deal with this scenario and were in the middle of the brawl making futile efforts to control the situation.
And though there were many superheroes amongst their number, the fight took its toll on the group in fancy dress.
"The character dressed as Robocop was using pieces of his costume to hit people," the witness – who requested he remain anonymous – went on.
"The 'fireman' who was standing near us on the balcony ran down the steps and joined the fight by running in swinging his helmet at someone's head. The most severe casualty was Sonic who lay unconscious once the crowd dispersed."
The garda press office has no record of the incident, they said earlier. The witness continues:
"We noticed pieces of costume discarded outside the grounds when we left – obviously in an attempt to slip away unnoticed.

"Sonic was tended to by paramedics.  [He] eventually walked away, shakily, his face covered in blood."
Shelbourne Park manager Patrick Flynn confirmed an incident occured on Saturday and, this morning, promised to explain its circumstances this afternoon after he 'pieced together what occurred'.  He remains un-contactable at the moment however.