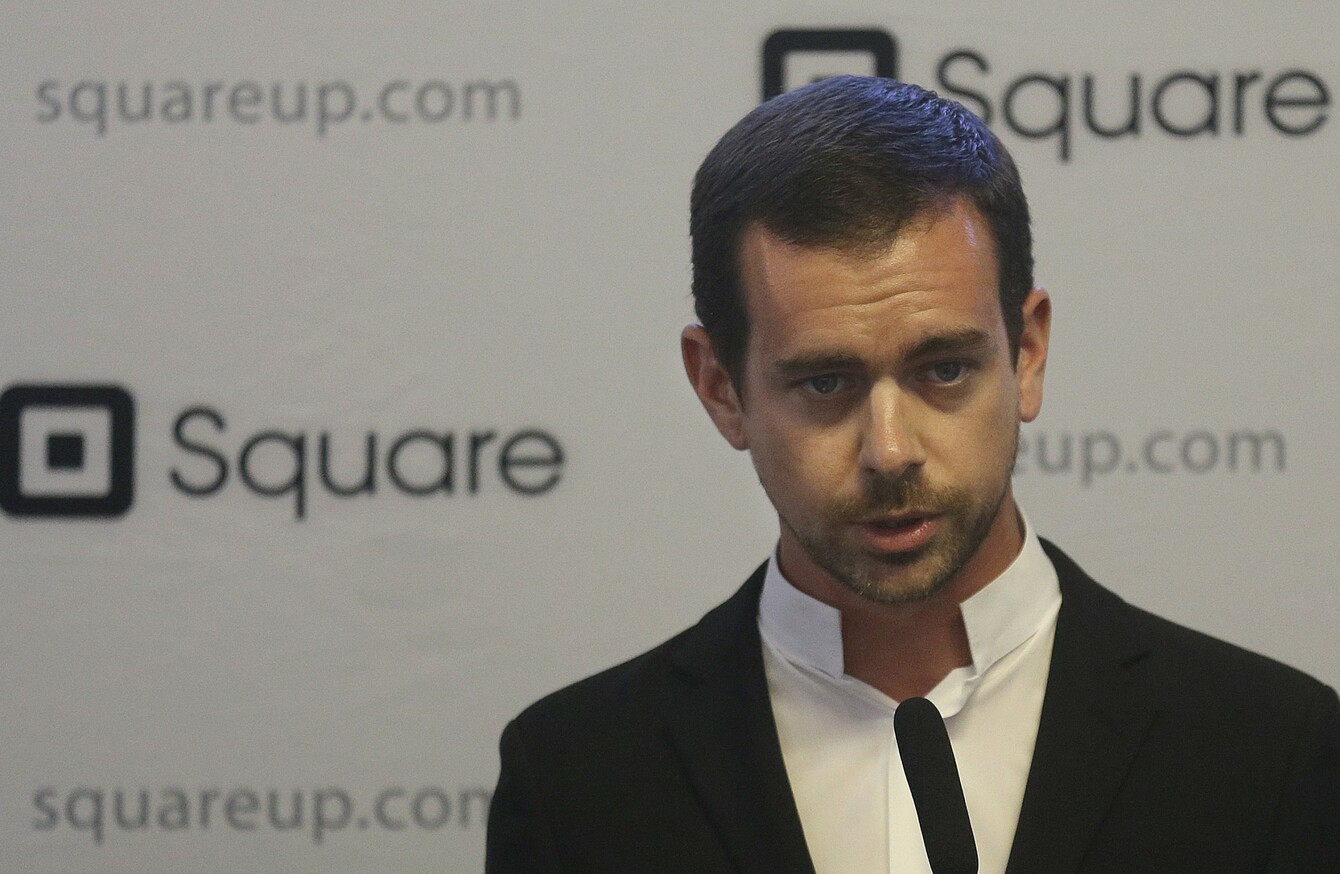 Square CEO Jack Dorsey
Image: Associated Press
Square CEO Jack Dorsey
Image: Associated Press
Updated 5.32pm
PAYMENTS 'UNICORN' SQUARE debuted on the public markets at a deep discount to the nosebleed value private investors put on the tech company.
The six-year-old company, founded and led by Twitter CEO Jack Dorsey, sold its first shares at $9 apiece late yesterday in a closely watched launch on the markets.
The sale put a value of less than $3 billion (€2.8 billion) on the company, compared to the $6 billion (€5.6 billion) pricetag attached to the business when it last tapped venture capitalists for funding.
The public offering raised $243 million (€227 million) for the firm. However in a volatile first day of trading, the price has already jumped to more than $14 before settling back to below the $13 mark.
The Wall Street listing has been seen as a litmus test for other high-priced 'unicorns' – privately held startups with valuations of more than $1 billion – after the staggering sums pumped into so-far unprofitable companies like Uber and Airbnb in recent years.
Square had initially set a target of between $11 and $13 for its shares for the float, still a discount on the price of $15.46 at which it last sold shares to private investors.
The underwhelming sale price is a strong indicator that many investors don't buy the promises of exponential growth and future profits from the much-fancied new company.
The San Francisco-based outfit is known for its white card readers that plug into smartphones and tablets, making it easy for small traders to take debit and credit card payments.
However it is competing with heavy hitters like Visa and other credit card companies, as well as Apple, all of which are increasingly turning their hands to the lucrative mobile payments business.
Over the nine months to late September, Square's revenues had grown nearly 50%, but its losses also mounted to $131 million (€122 million) – up from $117 million (€109 million) for the same period the previous year.
- With AP. First published 10.56am