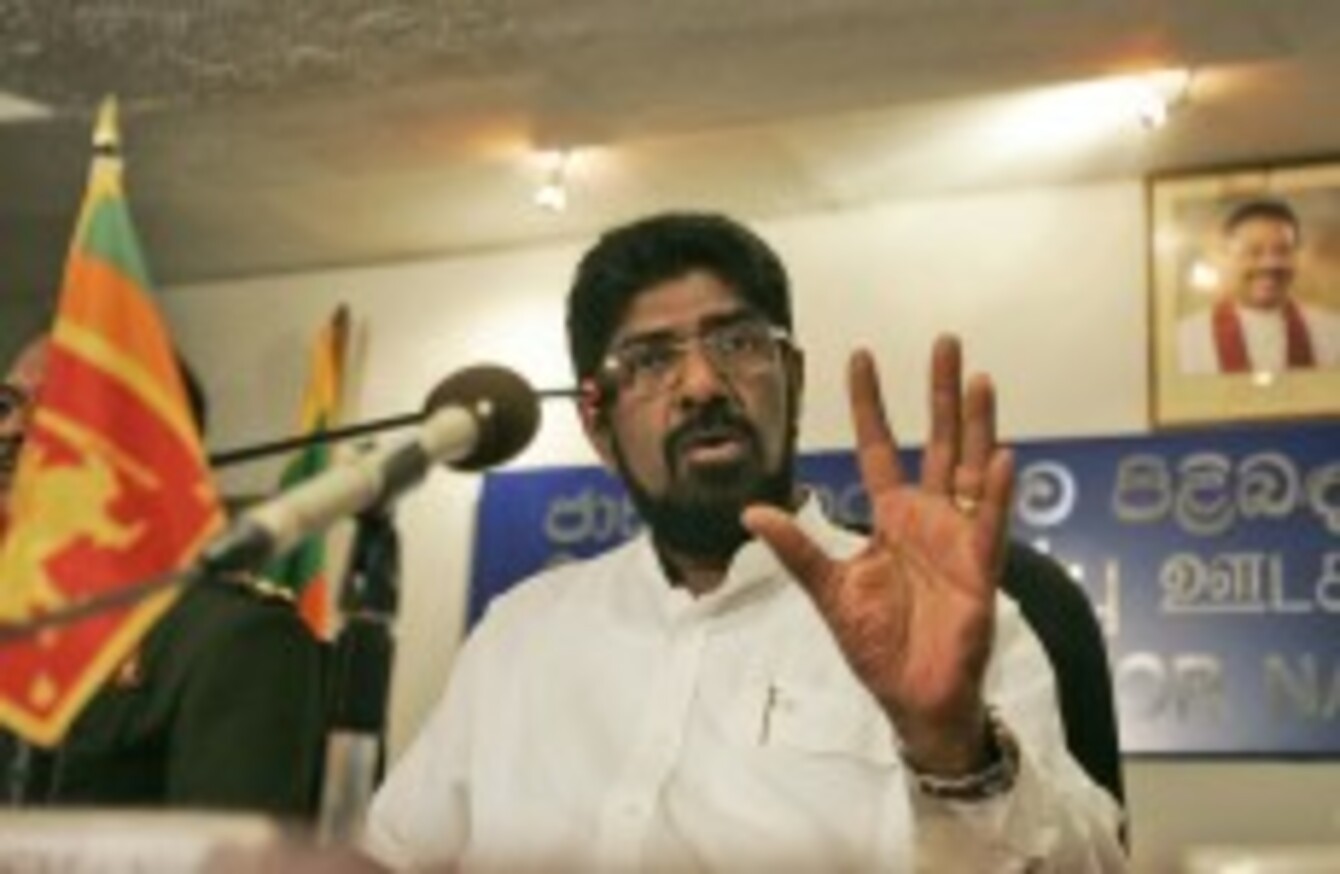 Information Minister Keheliya Rambukwella.
Image: Eranga Jayawardena/AP
Information Minister Keheliya Rambukwella.
Image: Eranga Jayawardena/AP
SRI LANKA SAID today it would bar women of all ages from travelling abroad to work in menial jobs, following an international outcry over the beheading of a young nanny in Saudi Arabia.
Information Minister Keheliya Rambukwella announced that women under 25 were now banned from going to the Arab state to work as maids, adding that it was the first step towards a worldwide travel ban for low-paying jobs.
The move was in response to the execution earlier this month at a prison in Riyadh of Sri Lankan maid Rizana Nafik, who was only 17 when she was charged with smothering a four-month-old baby in Saudi Arabia in 2005.
"As a first step we are raising the age limit to 25. We will gradually move towards a total ban on our women going abroad to do low-paying jobs," Rambukwella told reporters.
He did not say by when the total ban would kick in, but said the authorities have started to discourage women from going to the Middle East, especially Saudi Arabia where most maids are paid less than $300 a month.
Nafik was beheaded after she was found guilty of smothering an infant in her care after an argument with the child's mother, the Saudi interior ministry has said.
The US and the United Nations led international condemnation of the Saudi authorities over the January 9 execution.
Nearly 1.7 million Sri Lankans are employed abroad and the $6 billion they sent home last year is a key source of foreign exchange for the government.
- © AFP 2013.