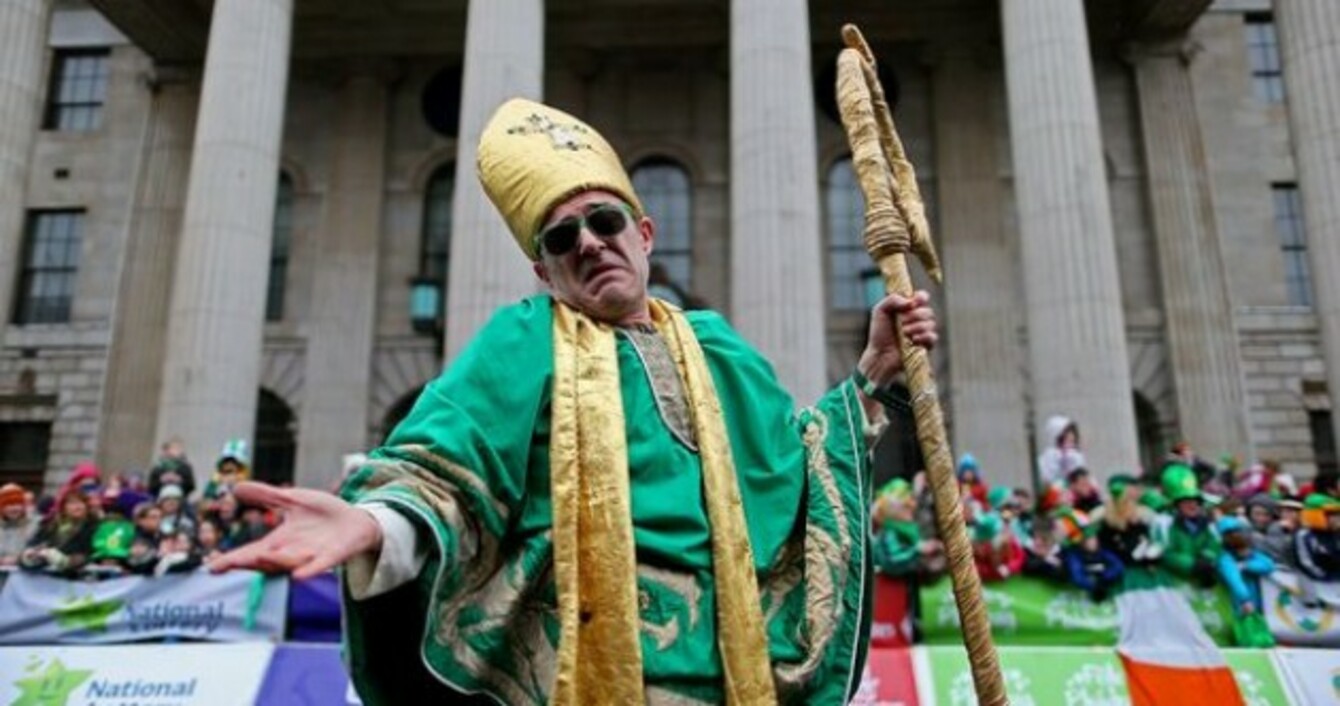 Image: Laura Hutton/RollingNews.ie
Image: Laura Hutton/RollingNews.ie
THE DEPARTMENT OF the Taoiseach was asked to lend its support to an enterprising Kerryman in 1985 who wanted to design a 'flag of St Patrick'.
Donal Leane of Ballyheigue dreamed up the idea and wrote to his local TD, then Tánaiste Dick Spring, who in turn sent the letter onto the Taoiseach's department.
The correspondence has been released as part of the State's 30-year rule with Leane describing one possible design for St. Patrick's Flag.
He says the proposed flag could be, "green and white with shamrocks at the four corners and St Patrick's replica on the centre".
"The President has the Harp Flag, the Nation has the green, white and gold but the National Saint has nothing," he reasons.
Leane argues that such a flag would foster "considerable public relations and goodwill" and would be a big hit with tourists and at "St. Patrick's Day parades in the USA".
He says that each flag could sell for "£20 to £25 per flag":
Surely with the proper government support and marketing through a semi-state body such as Bord Fáilte or Air Rianta, the sales in USA and other European countries would make it a most deserving emblem to possess and display all over our Foreign Ambassador's residence from China to Russia.
In a response from the Taoiseach's office, Minister of State Ted Nealon said that the "department is concerned with the National Flag alone" and therefore had no comment to make on the idea for a St. Patrick's Flag.
The department did note, however, that rules governing the use of the tricolour advise that words or pictures should not be included on the flag, ruling out the tricolour as a basis for the flag.
Without government backing, the St. Patrick's Day flag never happened, but would it have been a good idea?
Should we have a Flag of St. Patrick?