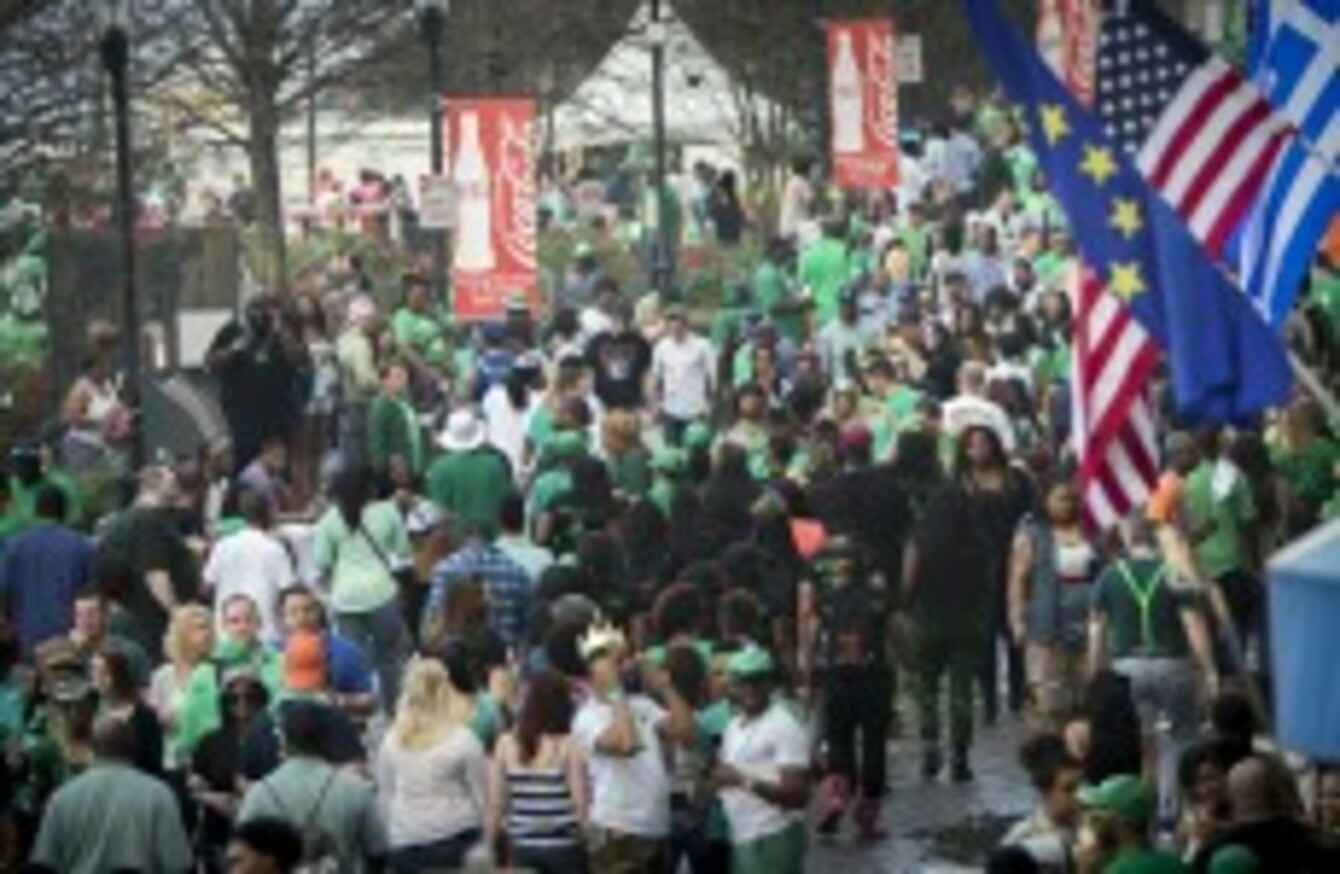 Image: AP/Press Association Images
Image: AP/Press Association Images
POLICE DEPARTMENTS ACROSS the US have reported that their St Patrick's Day parades went off largely without incident.
With the day not being a national holiday in the US, many cities celebrate all things Irish on the weekend before 17 March.
In New York, who will have their parade tomorrow, there were "no unusual reports" over the weekend, an NYPD spokesperson told TheJournal.ie. A similar message came from Philadelphia and a Boston PD spokesperson said their event "went great" with just 10 arrests for public order offences.
The South Side of Chicago's festival extended its run of having zero arrests to three years, with organisers saying that around 200,000 revellers came out to celebrate.
One person in attendance told the Chicago Tribune that it was a "real family affair".
In Syracuse, New York, no complaints have been filed or arrests made despite video of a mass brawl appearing online.
Source: 360° Videos/YouTube
In Buffalo, 80,000 people showed up and there were 10 arrests for disorderly conduct.
Hoboken, New Jersey, which has banned St Patrick's Day parades because of the high number of arrests, last week reported they had arrested 11 people during the St Patrick's Day pub crawl in the city.
In Georgia, Atlanta PD reported one arrest and a number of citations for open alcohol containers.
In Savannah, there was the highest number of arrests, with 18 people picked up by police.
They were arrested for such offences as juvenile drinking, possession of marijuana and the theft of a police golf cart.
Two men were also arrested for taking off their clothes and jumping into the Savannah River.
They had to be helped from the water after ignoring police warnings not to get into the water.