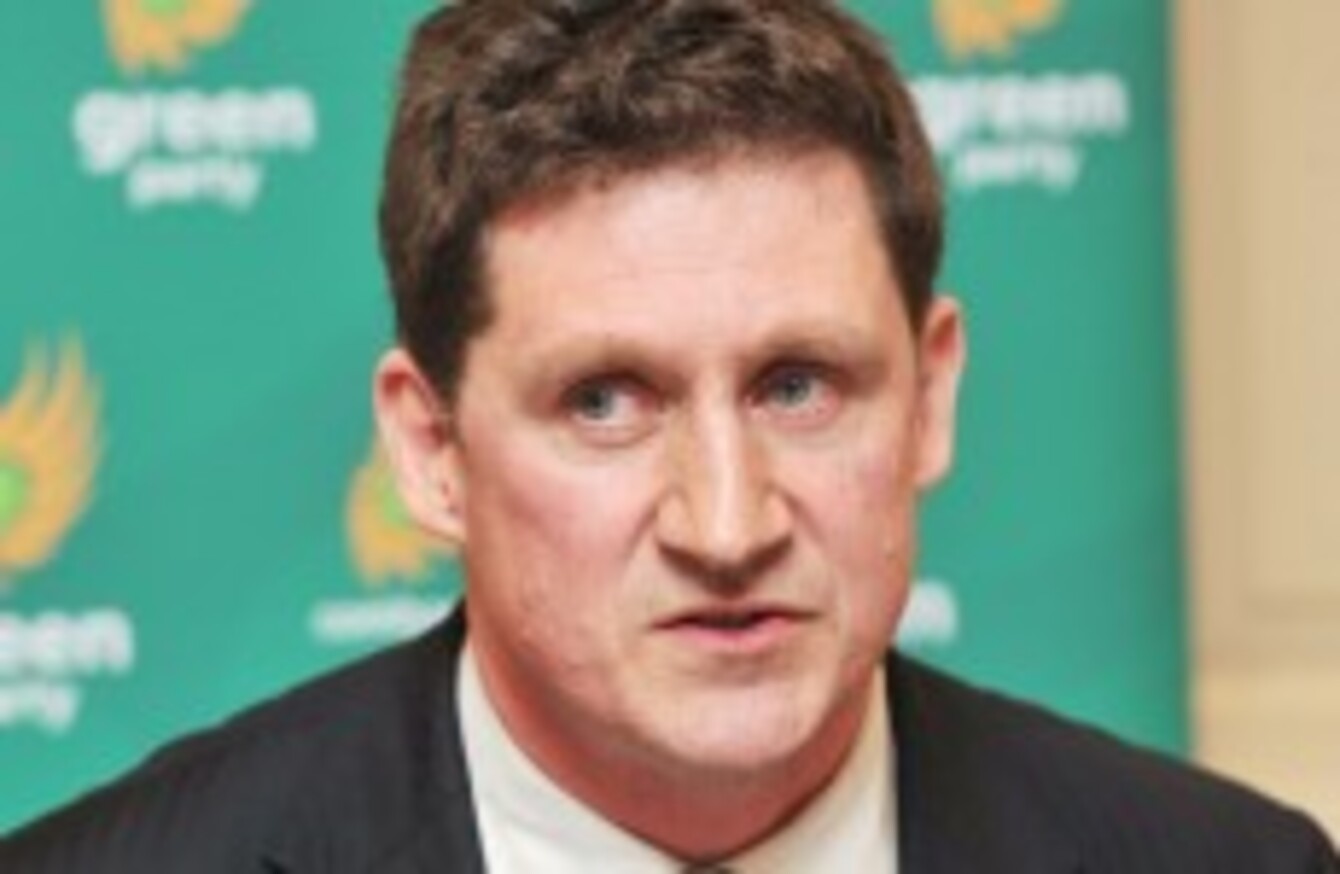 Green Party leader Eamon Ryan
Image: Photocall Ireland
Green Party leader Eamon Ryan
Image: Photocall Ireland
IF ONE POLITICAL party was going to be able to get out a press release with a St Patrick's Day theme, it was bound to be the GREEN Party (geddit? Oh.)
This just in: "Green Party accuses the Government of abandoning the Green agenda."
The release from party leader Eamon Ryan outlines "12 ways Ireland will be less green this St Patrick's Day". Unfortunately for Ryan, he only appears to have come up with 11 points rather than one for every month (note the missing '5′):
1 Climate Change legislation ditched while they watch the flood waters rise

2 They are digging for GMO potatoes and giving up our food marketing advantage in Europe

3 Out of town Shopping Centres ……. bring them on says big Phil Hogan.

4 Ocean energy and microgeneration supports dropped, …..sure haven't we lots of turf left.

6 Directly elected Mayor for Dublin, …… no let the bureaucracy reign.

7 Site Value taxation swapped for the most bungled introduction of a property tax ever.

8 Tax breaks for home insulation axed,  along with thousands of retrofit construction jobs.

9 Public transport budget savaged – Government takes easy option to cut capital ahead of current

10The review into improper planning abandoned – same old Fine Gael –  always rezoning

11 Moriarty tribunal safely gathering dust with the other papers on the Government's reform shelf.

12 School children pay the price for across the board cuts rather than work practice change.