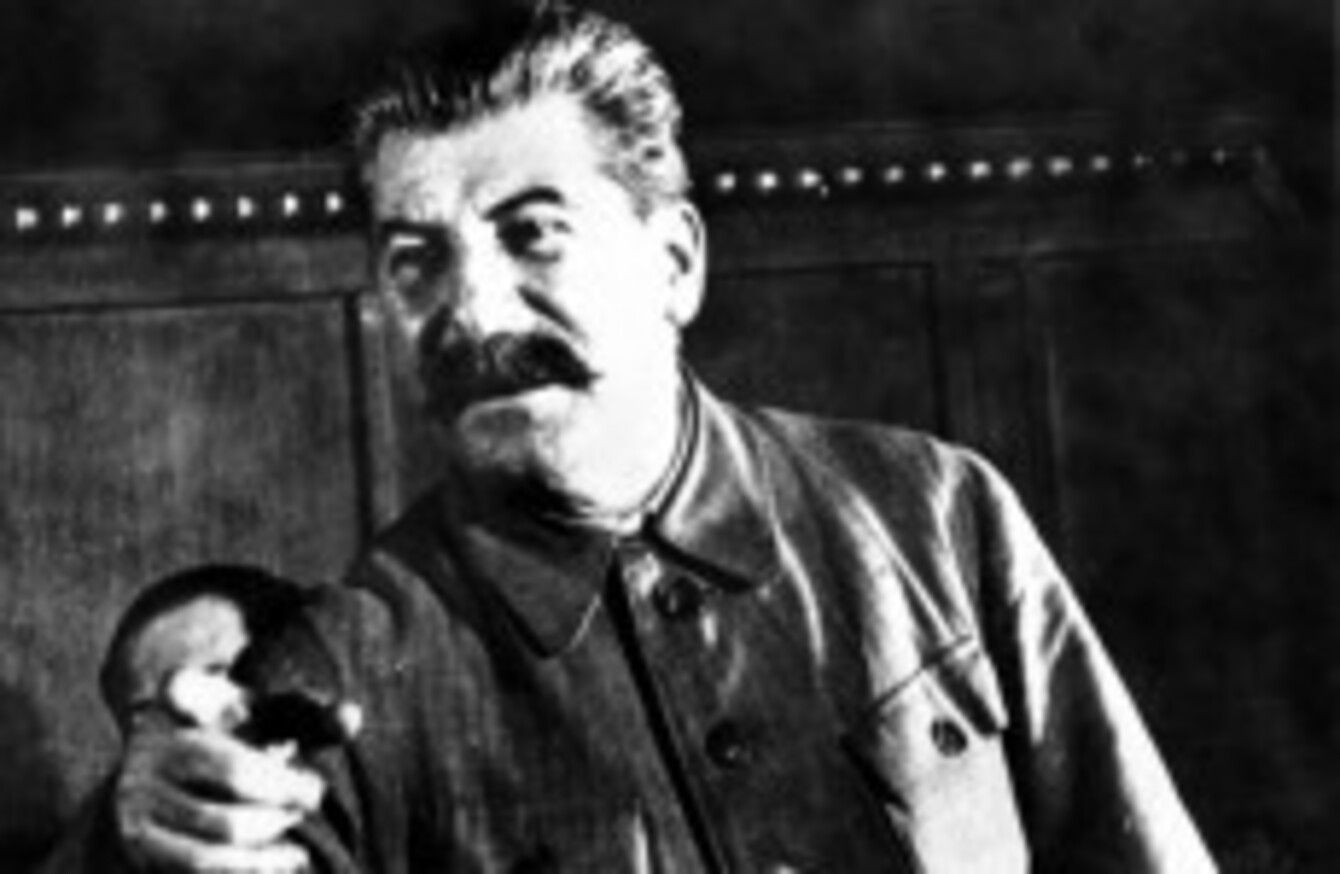 Josef Stalin in 1935
Image: AP Photo
Josef Stalin in 1935
Image: AP Photo
SOVIET DICTATOR JOSEF Stalin may have been more ruthless and brutal in his final years because of a brain condition, according to a newly uncovered diary by one of the doctors who treated him.
Dr Alexander Myasnikov was of the doctors who was called to Stalin's deathbed when he fell ill in 1953.
He claims in his diary from the time, kept secret up until now, that a brain illness may have impaired the ruthless dictator's decision making, reports The Independent.
Excerpts from the diary have been published in the Russian newspaper Moskovsky Komsomolets with Dr Myasnikov writing at one point:
Stalin may have lost his sense of good and bad, healthy and dangerous, permissible and impermissible, friend and enemy.

Character traits can become exaggerated, so that a suspicious person becomes paranoid.
Stalin ruled the Soviet Union, now Russia, from 1929 up until his death in 1953, leading the country through some of World War II's most brutal battles as Soviet soldiers pushed back Nazi Germany's eastern advance.
After the war he maintained an iron grip on the Soviet Union and its satellite states in Eastern Europe. His brutal rule is thought to have resulted in the death of at least 20 million people.
Stalin's brain condition is thought to have been caused by heavy smoking.
He eventually died in March of 1953 from a stroke. Dr Myasnikov saw the hardening his brain arteries when he carried out a post mortem examination, the Montreal Gazette reports.
Dr Myasnikov's diary is thought to have been seized by the KGB when he died in 1965 but it has since been recovered from a state archive by the doctor's family who plan to publish it as a book entitled I Treated Stalin.