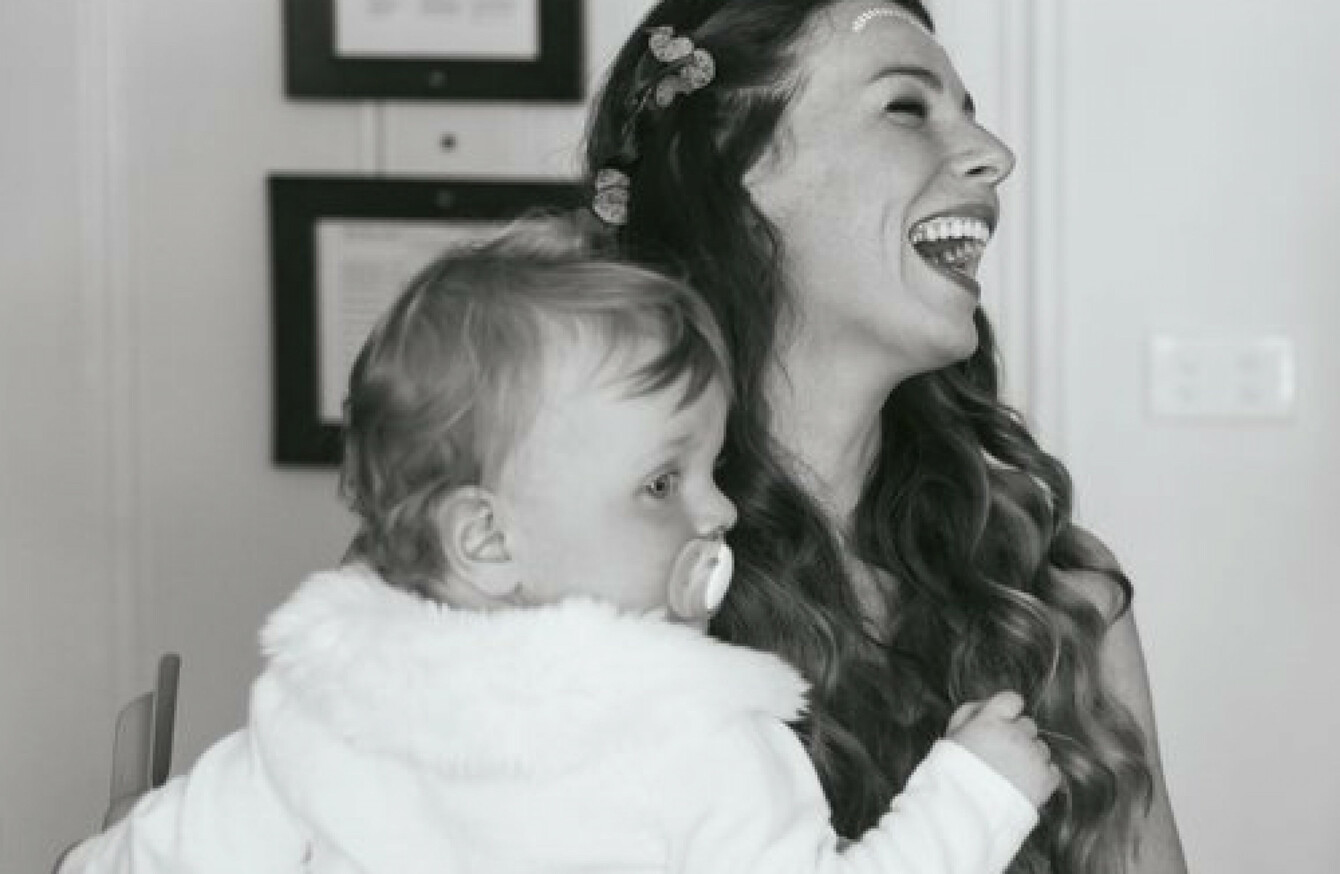 Image: Lyndsey O'Connell
Image: Lyndsey O'Connell
THOSE OF YOU who are regular readers of TheJournal.ie's Careers Magazine will be familiar with the format of this interview. We ask high achievers – experts in their field – to tell our readers about some of the common misconceptions people have about their careers.
For this issue, the focus is on work-life balance. A lot of people tend to think of work-life balance as being something that you need to be mindful of so that your home life doesn't get neglected or deprioritised.
But what about when the shoe is on the other foot? For many stay-at-home parents, they're doing one of the toughest jobs around – definitely the most time-consuming (hands up who's hidden from their kids in the loo for five minutes' peace?) – but they are rarely asked how they maintain a good work-life balance.
So, for this issue's 7 Things, we did just that. Lyndsey O'Connell is a qualified celebrant who is also a stay-at-home mother to three girls: five-year-old Grace and two-year-old twins Martha and Jane. "There is a misconception that stay-at-home parents don't want to have a career," says Lyndsey. "That's not always the case and you never know what other people's circumstances are – so don't be too quick to judge! For me, being at home is not forever, but it's working for now and I'm really embracing it."
Here, Lyndsey tells TheJournal.ie seven things we might not have realised about being a stay-at-home parent. (Or maybe you're all too familiar? If so, we'd love to hear more in the comments section.)
1. Stay-at-home parents have to make compromises too
There tends to be a perception that stay-at-home parents are either part of a wealthy family who can easily survive on one income, or they are living on benefits. What many people don't realise is, many of us need to make serious compromises.
In our case, our kids were all born close together, so we made a conscious decision to live frugally, and forgo the holidays, expensive clothes and boozy brunches for a few years. Who needs France when you've got Dollymount strand?!
2. Every lunch is a working lunch
Managing a house while retaining your fun-loving, carefree and laid back attitude can be a challenge. The job description is multifaceted and requires a huge amount of patience and self motivation. My customers are my kids. It's hard to blow off steam in the canteen and let rip about the work environment to those big blue eyes. ("What's an arsehole mammy?")
3. Being at home is far from boring and mundane
This is the biggest misconception I've come across. Being at home is great. I get to play hide-and-go-seek in my thirties – I'm living the dream! Yes, household chores have to be done, but if I manage my day right, I get to have a serious amount of fun with my kids.
4. Work-life balance is just as important for parents who stay at home
Just as office workers need to balance family commitments with work, or long distance lorry drivers need a certain amount of time to rest and recuperate, stay-at-home parents need to maintain a healthy work-life balance… just in reverse!
I have a degree in Communications and a masters in Politics. Until I had my children I had always worked and studied. It's extremely important to me that I still get to use my brain in other ways. Being able to listen to podcasts and take night/online courses has helped me prevent my brain from turning to playdough.
5. We're not all 'mumtrepreneurs'
A lot of people have asked me what else I'm working on while I'm staying at home. As if working for my family doesn't count. Sure, I have set up business adventures – and have had some degree of sucess with them – but it's a special kind of person who can juggle working from home while managing a home. Or maybe they have kids who don't like chewing on laptop cables.
6. Doing the weekly shop is a little piece of heaven
Let me tell you a little secret… getting an hour to yourself to meander down the aisles of your local supermarket while listening to a podcast is a goddamn dream. Checking out of reality and letting the gentle tide of shoppers ebb and flow me towards the checkout is a weekly high point of mine! Maybe that speaks more about how rare is it to get quality time alone but point me in the direction of the garden section and I'm in German supermarket heaven!
7. We don't have loads of time on our hands
Our days are not spent bending at the waist popping DVDs into the DVD player. Unfortunately. Being a good stay-at-home parent means having a routine. Take meal times, school hours and after-school activities into account and the calendar soon becomes a mathematical equation that needs formulating.
Check out Lyndsey's work at soulcelebrations.net.